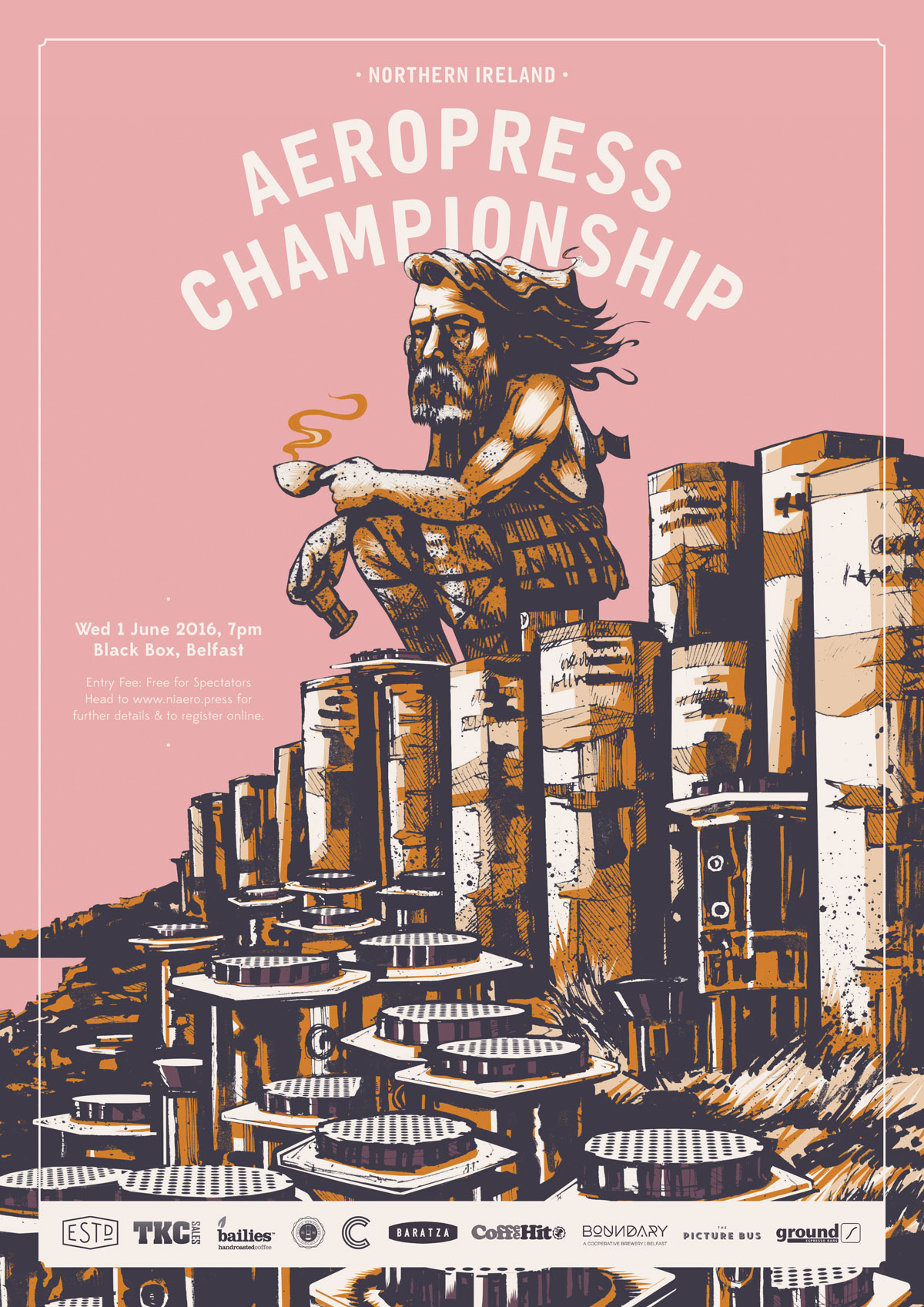 June 1st 2016, see's the return of Northern Ireland AeroPress Championship! This years event is in the Black Box, in Belfast's Cathedral Quarter. This is a really special year for coffee enthusiasts, as the World AeroPress Championship is being held in Dublin later in June as part of the global event World of Coffee. This event will see thousands of coffee professionals and enthusiasts descend upon Dublin to compete in various competitions and to take part in many different coffee related events.
But how about that poster eh for the Northern Ireland Aeropress Championship ? Great work from local lads Glenn Kennedy & Tim Farrell.
As always, the Northern Ireland Aeropress Championship is free entry for spectators. Alongside the competition, there will be beer from Boundary Brewing, the Belfast debut of the Picture Bus as well as great music & we'll be sure to squeeze some coffee in there somewhere! Competitors, bring your fan clubs…fan clubs, bring the noise!
To register for spectator tickets & get more info go here.
Last years Northern Ireland Aeropress Championship winner was Ballymena's very own Jonathan Hickinson from Middletown Coffee Co. The winner goes forward to compete for Northern Ireland at the World Aeropress Championship.
This years event promises to be great fun. Check out their updates here to keep up with latest info about the event.