Ballymena Central Library is located at Pat's Brae in Ballymena. As well as borrowing books for free there are lots of different activities which run there from week to week.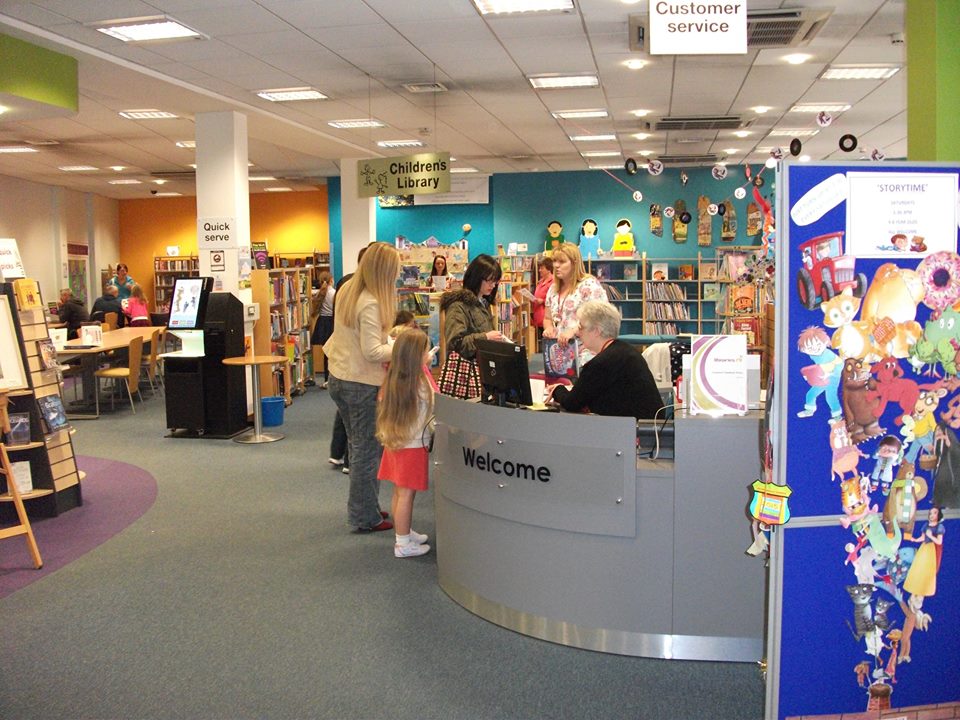 Photographs from the Ballymena Central Library Facebook page. Here are some of the events that run in Ballymena central library:
Monday
The V.I.P Group meet once a month on a Monday in the Library. This Group is for anyone who is Visually Impaired and is held from 11.30am -1.00pm. Combining local information and social interaction with listening to short stories or anecdotes, this select group would welcome any newcomers.
Tuesday
The Writer's Block group meets every other Tuesday at 10.30am – 12.30pm where folks join together to encourage any budding writers to get working on their story.
Wednesday
The Tea and Newspapers Club meets each Wednesday from 9.30am to 11.30am in the Meeting Room on the library ground floor. It gives folks a chance to have a talk about the papers, a read and a cuppa together.
Thursday
The Knit and Natter Group meets every Thursday from 6.30 pm to 7.30pm. Enjoy knitting an crocheting together.
Friday
Rhythm & Rhyme
This is a Song and rhyme session for 0 – 4 year olds every Friday. There are two sessions which are each an hour long. Starting at 10.00am, and the next at 11.30am. Bookings can be placed on the Thursday prior to session from 6:30pm – 7:45pm.
1 Adult with accompanying child/children.





There is enough going on to keep you busy all week long. They also have a teenagers bookclub, and adult bookclub and a children's story time.
The library opening hours are as follows:
| | |
| --- | --- |
| Monday: | 10:00am – 8:00pm |
| Tuesday: | 9:30am – 5:30pm |
| Wednesday: | 9:30am – 5:30pm |
| Thursday: | 10:00am – 8:00pm |
| Friday: | 9:30am – 5:00pm |
| Saturday: | 9:30am – 4:00pm |
| Sunday: | Closed on Sunday |
If you would like to find out more about these events then please get in touch with the library on 028 2563 3950 or call in a speak to a member of staff.