This week we had a giggle at this post which was shared by Waterstones Ballymena. How depressing that Waterstones have changed their sign from Beach Reads to Perfect Rainy-day reads!!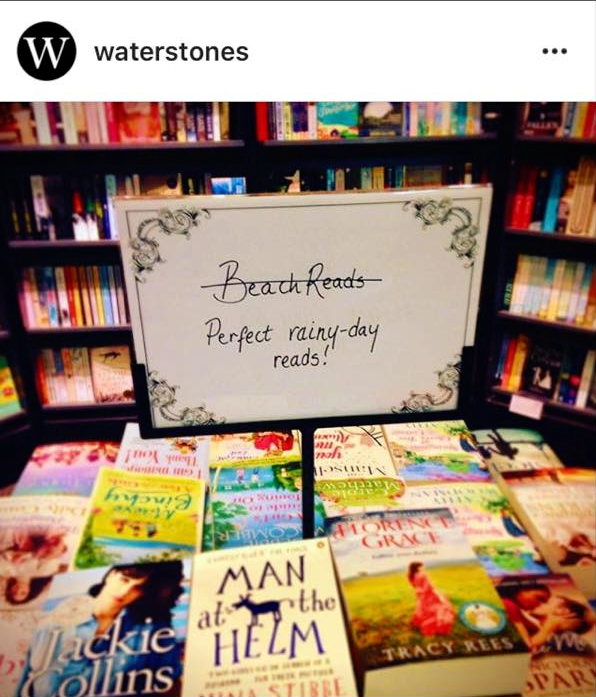 I used to work in a local book shop and if there is one thing I know it is that Summer time is when people find the time to enjoy a good book – no matter what the weather. If you are heading away on holidays, having a staycation or working this summer we recommend that you find some time for some rest and relaxation with a local book.
Local Books for Ballymena readers
Over the Summer I would like to spotlight on a few different books written by local(ish) authors. Northern Ireland is home to some amazing writers and recently I have been enjoying seeking out their finest, funniest and most interesting stories. This list is by no means exhaustive but it features the books which I have bought and enjoyed dipping into. Here are the books which will be features in our Local Books for Ballymena readers blog series: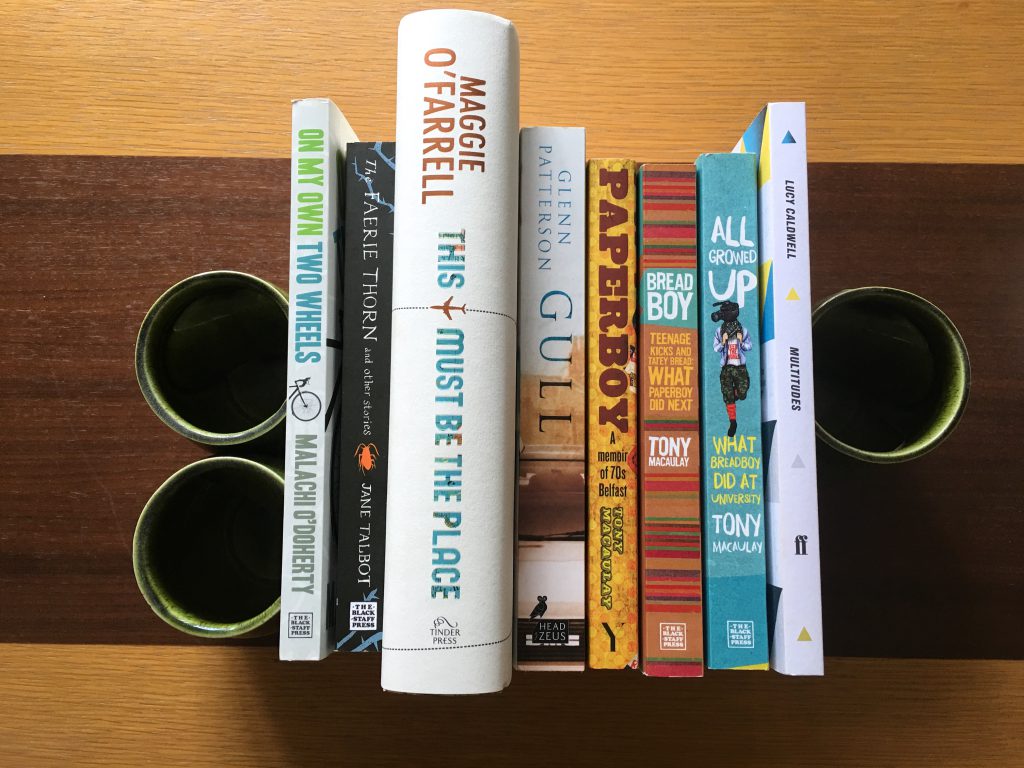 They are:
On my own two wheels by Malachi O'Doherty
The Faerie Thorn by Jane Talbot
This must be the place by Maggie O'Farrell
Gull by Glenn Patterson
Paperboy, Breadboy and All Growed Up by Tony MacAulay
Multitudes by Lucy Caldwell
I have read quite a few already, I am halfway through Gull (and really enjoying it) and hope to get through the others over the summer break. There is something here for everyone with short story collections for those who prefer to dip in and out of a book, to hilarious autobiographies and compelling drama.I have a lot of other local authors on my radar but I havent had the chance to read them yet – that means that I might add some more authors to this blog series as I go along.
Who is your favourite local author? What book would you like to recommend as summer reading this year?
Please let us know. Stay tuned to find out our favourites. Find out which we would recommend for you and more about our local Northern Ireland book scene.
Stay up to date with all that Ballymena Today writes by following us on Twitter, Facebook and Instagram.