Louise Lester from LL Crafts returns with her popular Enjoy Painting Workshops. The Autumn there are lots of options for anyone who would like to explore their artistic skills. Enjoy Painting workshops are cross community, open to all over the age of 16 years old and require no prior painting skills. They are perfect for people who have never lifted a paintbrush before!
Please read the details below: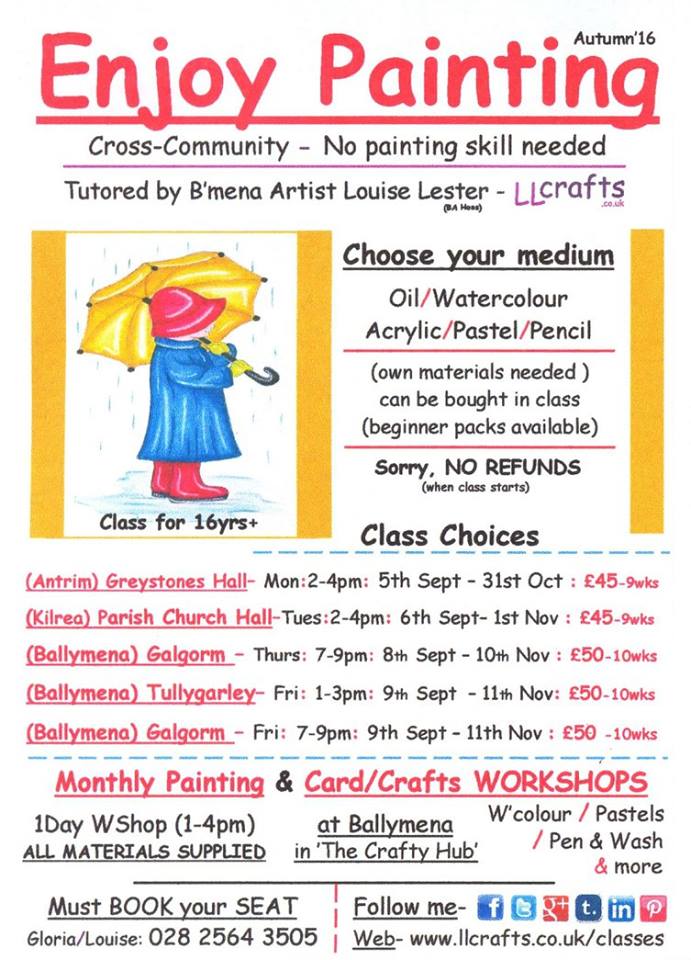 If you fancy a new hobby or would like to  meet new friends then please consider signing up for an Enjoy Painting workshop with Louise.
Louise Lester also runs her own business called LLCrafts. LLCrafts commission beautiful hand painted gifts and keepsakes which are hand painted by Louise herself. Louise can paint anything on to anything – all you have to do it ask.
Here are some of our favourite pieces of work from LLCrafts.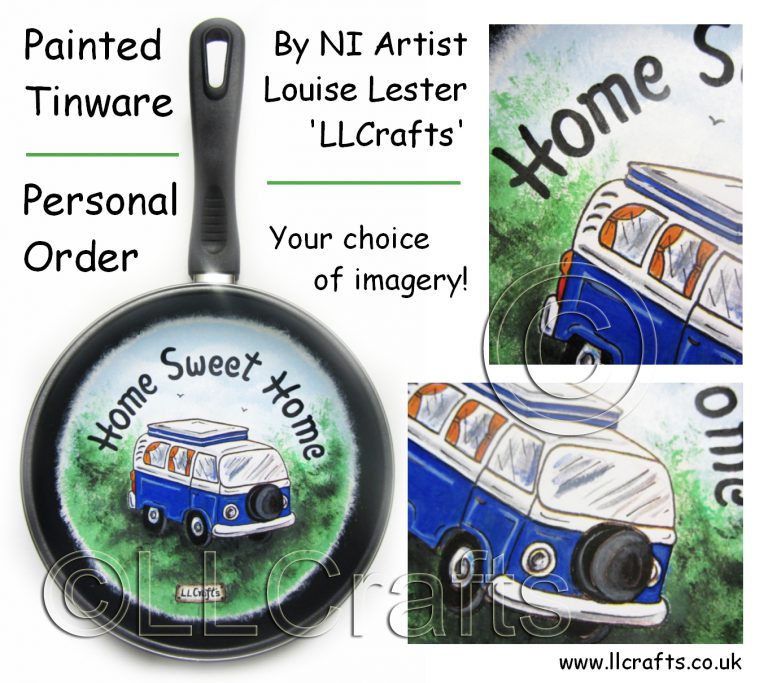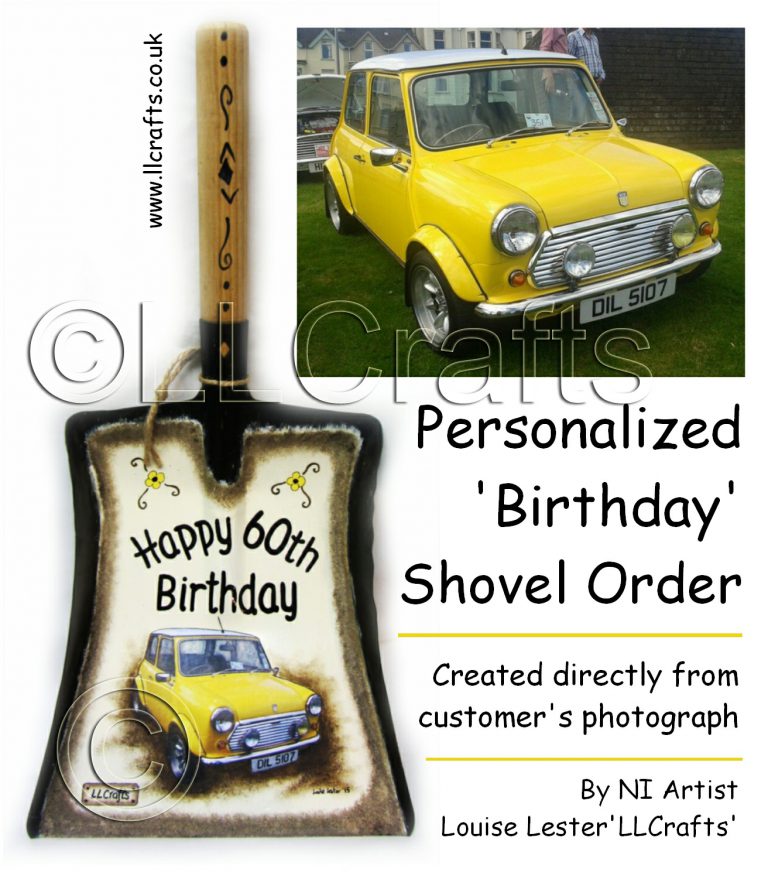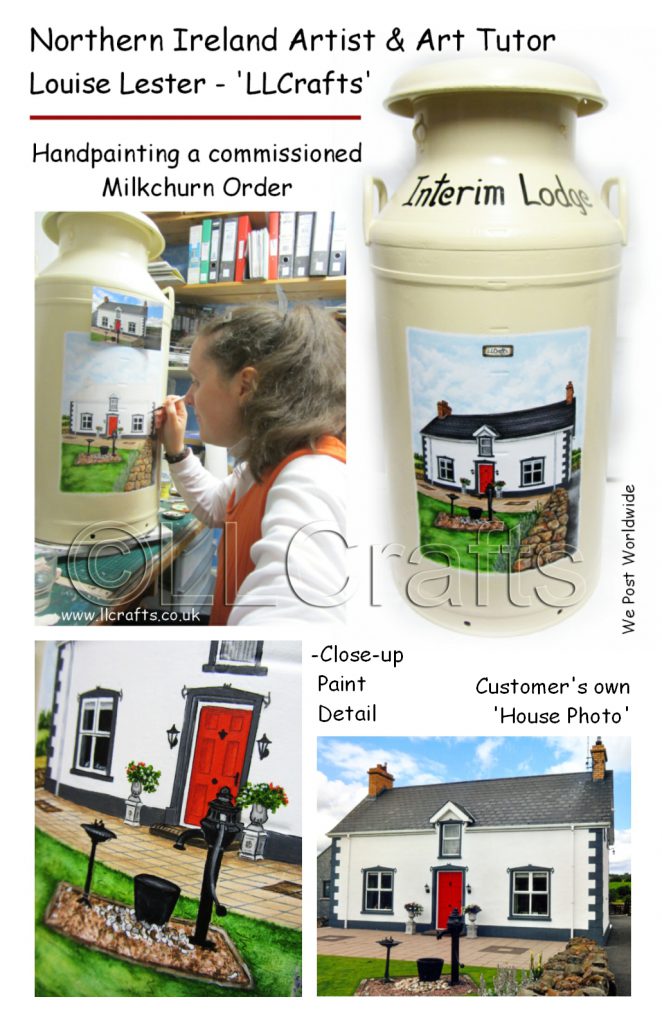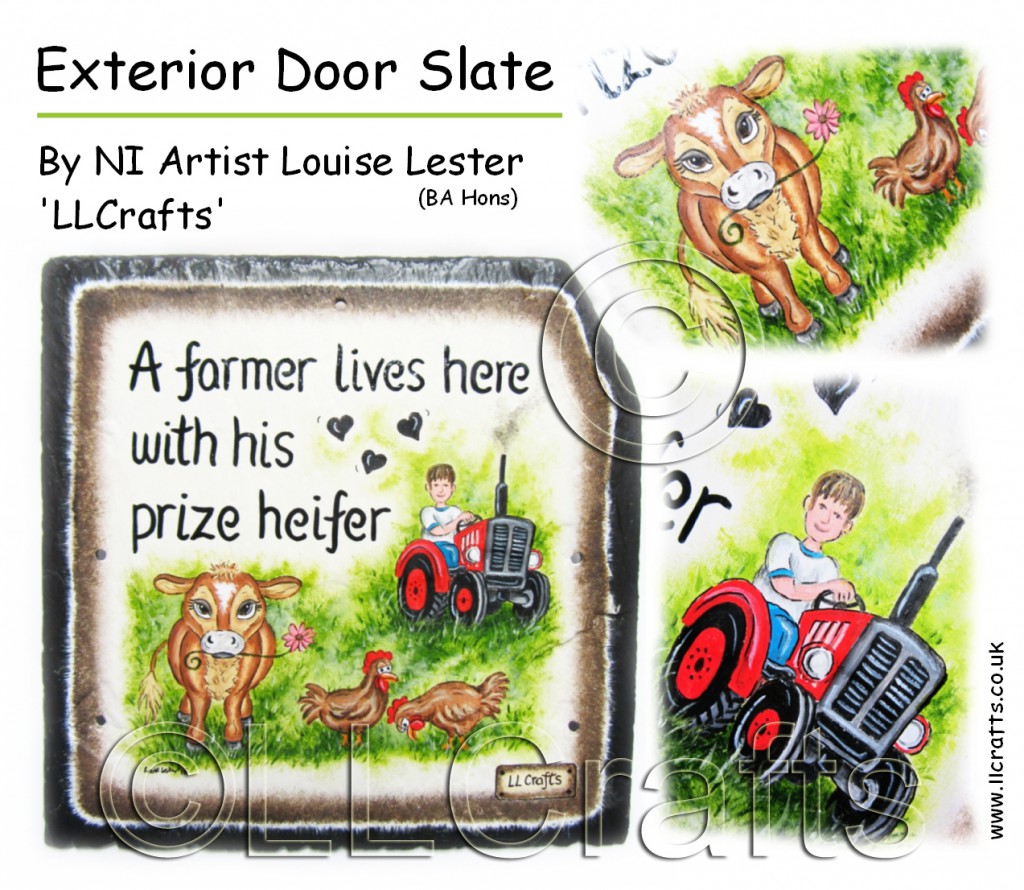 View more work from Louise here at the LLCrafts blog. Don't forget to book your place on a Enjoy Painting workshop.