Lots of local garages offer car servicing for Ballymena motorists. Everyone who drives knows that car servicing is an essential part of keeping our vehicles in good order. We decided to ask a local, well established car sales and servicing business to tell us more. S McAfee and Son have been based at Railway Street in Ballymena for many years. They have serviced 1000's of cars over the years. They are definitely in a position to offer good advice on car servicing for Ballymena motorists.
Here are some answers from McAfee Cars to the questions and queries surrounding car servicing.
What exactly is Car Servicing?
Servicing is simply the proactive maintenance of your car. Having your car serviced regularly not only ensures the best vehicle performance and economy, it helps preserve the life of the engine too.  What is done during a car service can vary as it depends on the age and mileage on the car. The car is given a full check over and any worn or broken parts can be replaced. Typically the oils and lubricants are either replaced or topped up where needed and filters such as oil, fuel and air filters are changed where necessary.  Depending on the amount of wear and tear oils filters, fuel filters and air filters are replaced. A garage will generally inform you before carrying out any costly repairs or replacing more expensive items such as tyres.
Is it a legal requirement?
No, car servicing not a legal requirement but it is highly recommended as it protects the engine and components of the car and therefore reduces the risk of breakdown. Most manufacturers state that the service history of a car must be kept up to date in order for warranty to be upheld.
A common misconception is that an MOT check and service are the same thing.
We've already said that car servicing is not a legal requirement but an MOT is a legal requirement for anyone driving a car that is over 4 years old. After a car turns four it must pass an MOT test each year. This ensures that the vehicle adheres to road safety and environmental standards set out by the government. It is illegal to drive without MOT on your car.





What costs are involved in servicing?
Servicing costs can vary depending on the age of the car and what needs repaired or replaced. Most garages will generally contact you before carrying out any of the more costly repairs. We are keen to help ensure that your vehicle running costs are kept to a minimum and believe that regular servicing can help to achieve this. If you avoid servicing your vehicle to save a few pounds it really is a false economy. Here at McAfee's we pride ourselves on our highly competitive service rate and are happy to quote for any repairs.
How do you know when a service is due?
Usually there will be a 'Service and Maintanence' book in your car. This will get stamped by the mechanic after each service. It differs depending on the vehicle but in general you should service your car once each year or every 10,000 miles, if you do more than 10,000 miles a year. In most newer models an illuminated symbol will light up on the dash to signify when a service is due.
We've given some advice here on car servicing for Ballymena motorists. If you want more then get in touch with the team at McAfee Cars who will be glad to help.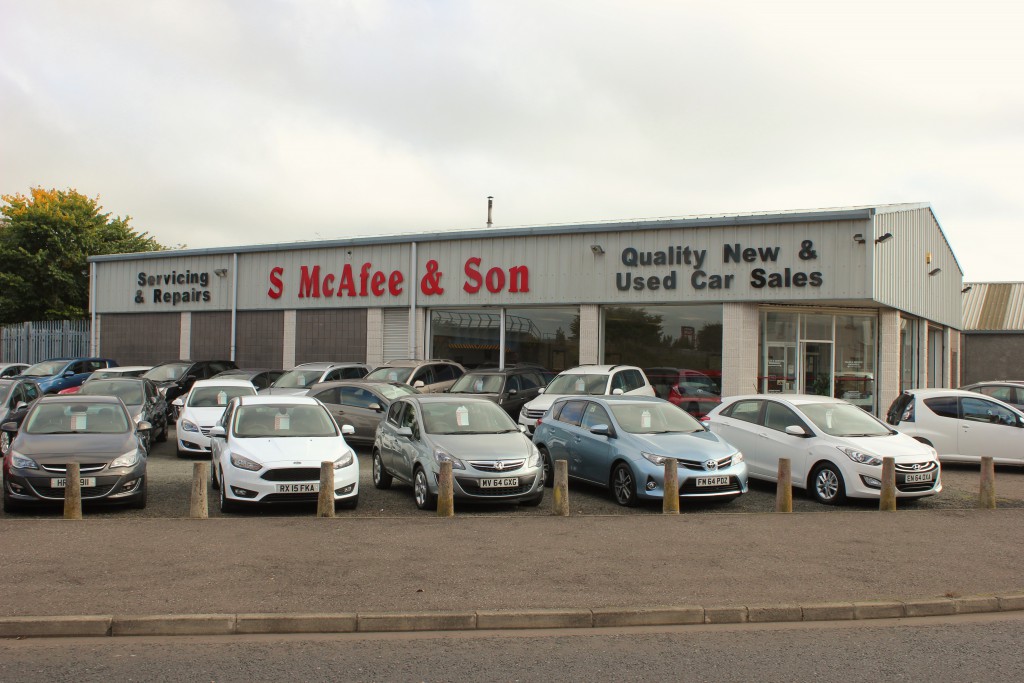 We hope these pointers have been helpful and maybe even reminded you that your car is due a service! If you want to discuss car servicing with McAfee Cars you can get in touch with them here.  They're also on Facebook here.