90 Quilts For 90 Years Community Event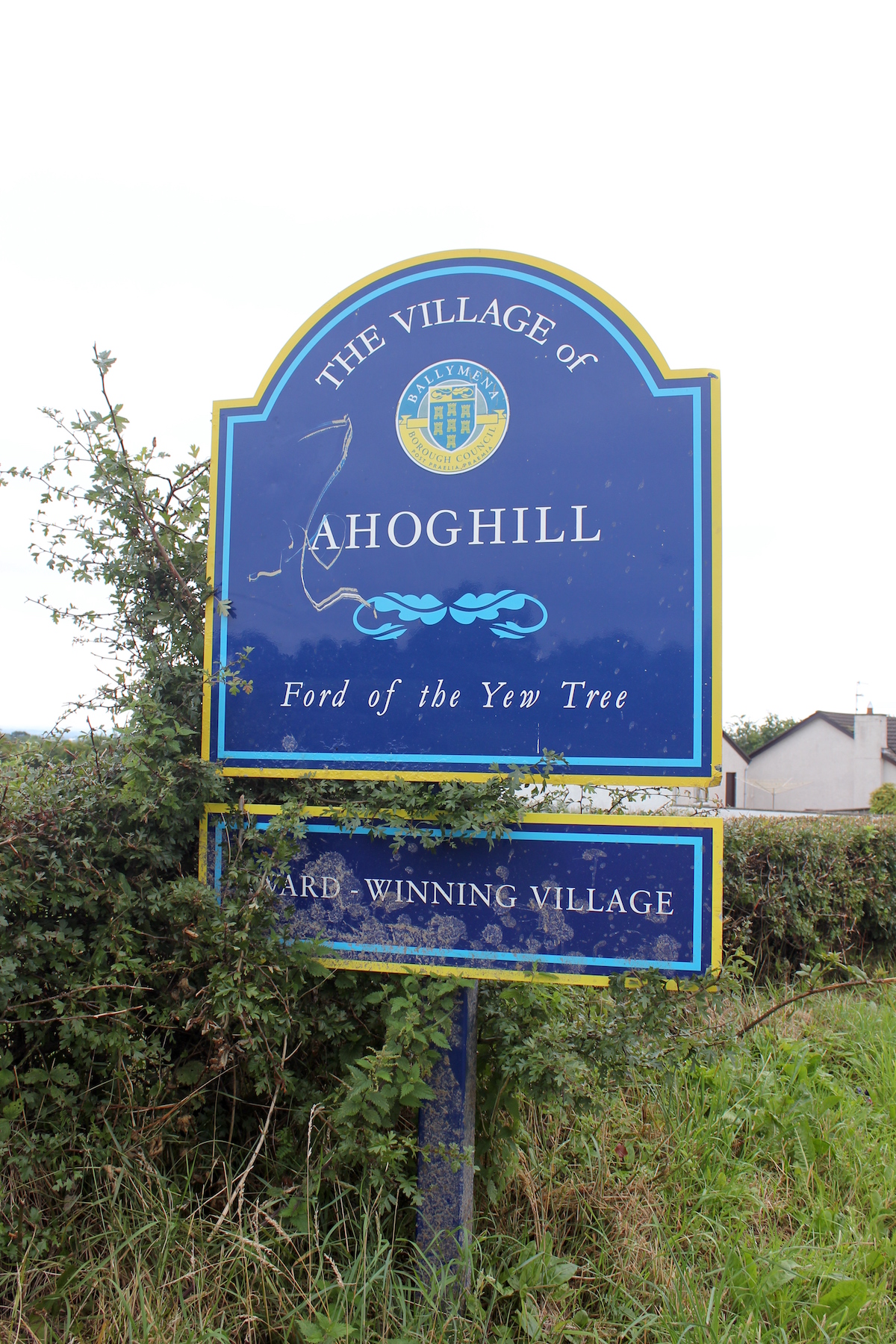 A 90 Quilts For 90 Years community event has been planned in Ahoghill to celebrate the Queen's 90th birthday.
The event will be held in Ahoghill Community Centre on Saturday 17th September 2016 from 10.00am – 5.00pm. Admission which will include refreshments is £4.00 per person.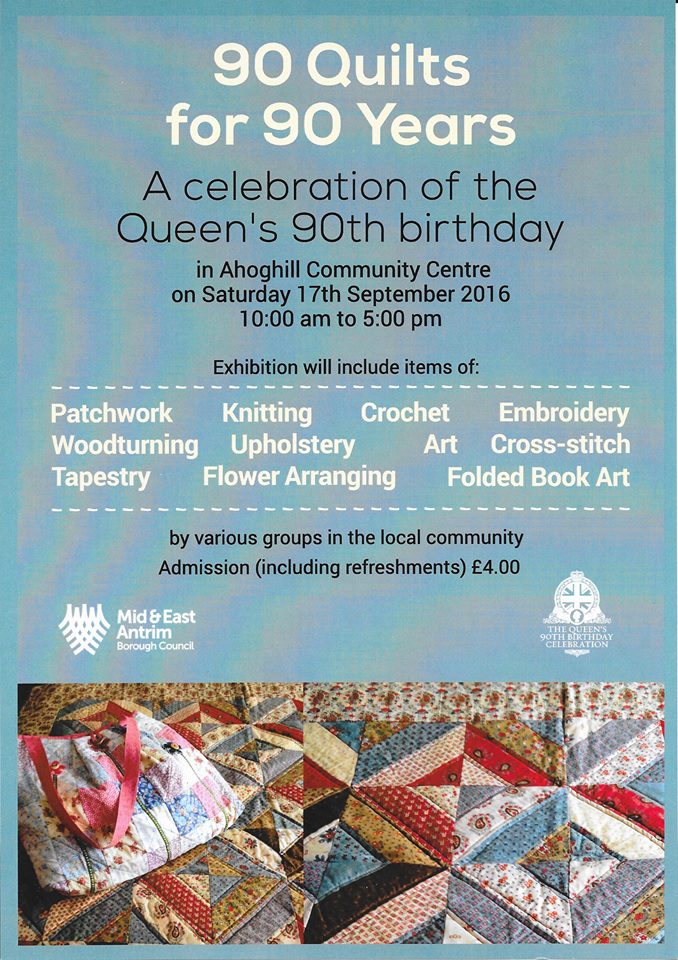 The 90 Quilts For 90 Years community event will include a fantastic exhibition of crafts and art by various groups. With so many taking up traditional crafts and interests again, this is an event not to be missed.
We spoke to the organisers, Ahoghill Patchwork Group, and asked what those coming along can expect. They said, "90 quilts for 90 years is a great opportunity for everyone in the community to see the work of many local craft and hobby groups. Having 90 quilts in one room will be an impressive display! We have an award winning quilt, quilts from the post war years and quilts made from fabric based on the Downton Abbey series. Also on display will be smaller items including wall hangings, cushions, handbags and Christmas decorations. We have also invited craft groups from Gracehill, Tullygarley, Toome and Randalstown who are putting their crafts such as embroidery, knitting, crochet, dress-making and book folding on show. We also have wood-turning and art for the men!"
Come along to the 90 Quilts For 90 Years community event. Meet some of the local makers and artists whose work will be on display at Ahoghill Community Centre.
You'll find Ahoghill Community Centre at 80 Cullybackey Road, Ahoghill. See the impressive display of 90 quilts and join the local community as they celebrate the Queen's 90th birthday on Saturday 17th September.  Are you interested in finding out more about crafts and handmade products in Northern Ireland? The Craft NI website is a useful resource for information and a directory of local makers and artists.