LL Crafts from Ballymena created this beautiful personalised Baby Present. LL Crafts offer lots of bespoke, unique gift ideas. Louise from LL Crafts is happy to paint anything on to anything.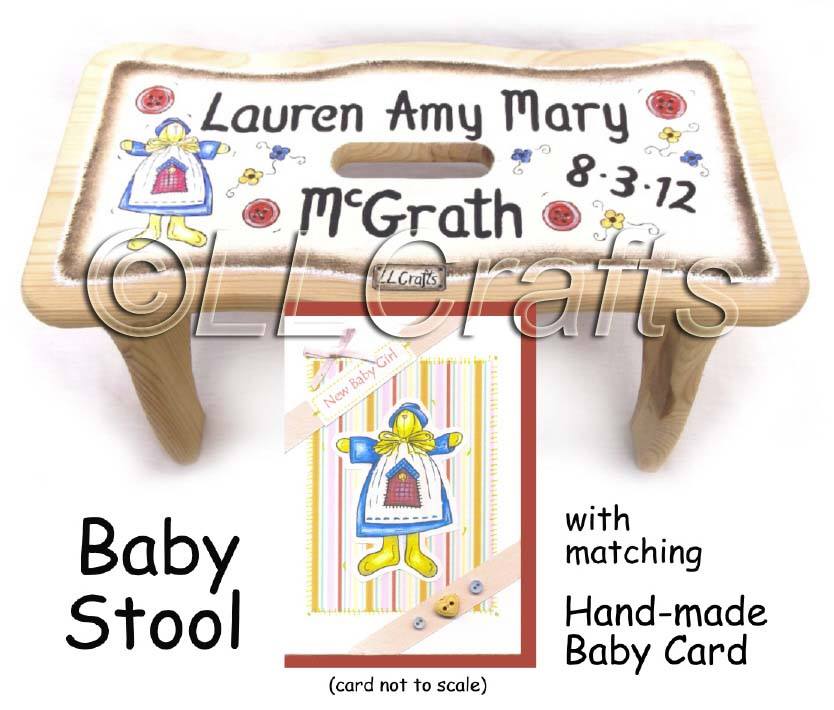 Personalised Baby Present from LL Crafts
Just got another lovely wee Commissioned Order for one of my 'Baby Stools' ……. they make brilliantly unique personalised 'Baby's First Christmas' gifts! or are ideally perfect for a child of any age for Christmas!
We can post to anywhere! Get in now to PLACE YOUR XMAS ORDER! …. Louise
Why not join Louise's Christmas Club at LL Crafts and spread the cost for your hand-crafted Christmas Order – using Paypal / Cash / Credit Card!
 Get in early and simply give us a wee shout, to take the stress out of your Christmas Shopping!
To find out more about LL Crafts visit the LL Crafts website and click here to follow the LL Crafts Facebook page.