Two Goats Soap, as the name suggests, is soap which is handmade from goat's milk. Two Goats Soap is handcrafted on a farm just a few miles from Ballymena. As the owners say, it is 'natural goodness in every bar'. We called at the farm to find out more.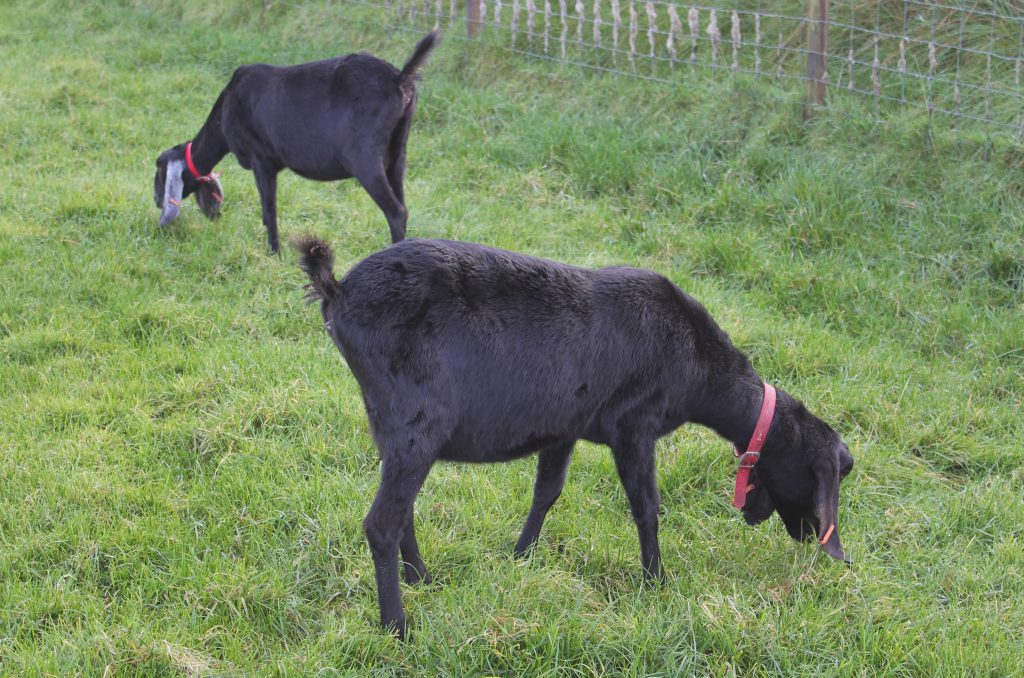 Two Goats Soap began several years ago when 2 Anglo Nubian nanny goats joined the family farm. They were a birthday present for one of the children! With too much milk for the family to use themselves they wondered what they could do with the excess. After some research and several attempts to refine the process, their first goat's milk soap was produced. From then it has grown steadily into the successful small business it is today. The range of soaps have grown and currently you can choose from an unscented soap, lavender, mint, orange, lemon & eucalyptus. Two Goats Soap now supply several shops and are often seen at artisan and specialty markets.


We asked the makers why should we consider using Two Goats Soap? "There are many reasons, but here are the most important. Firstly, it is made using natural ingredients. We do not add any chemicals, colourings or preservatives. Goat's milk is loaded with essential nutrients and vitamins which help to nourish and rejuvenate your skin. The goats milk also contains natural moisturiser.  We've had customers with skin conditions such as psoriasis, eczema and dermatitis say they found this soap to be beneficial in managing their symptoms too. We also find people buying our products because they're handmade and they've not been tested on animals. We're really proud that because of the high criteria we've set for our soap, we are now members of the European Directory of Soap and Cosmetic Makers & also The Guild of Craft Soap and Toiletry Makers."


Two Goats Soap is available in several shops throughout Northern Ireland. They also attend regular monthly markets.
So where can we buy Two Goats Soap? "Our soap is now stocked by several local businesses around the Ballymena area and across Northern Ireland. These include Tilly-Anna's on Church St, Hillstown Farm Shop Randalstown & Hansam Crafts in Kells. Further afield, we stock Broughgammon Farm in Ballycastle, Laragh Crafts & Gifts in Glenariff and several others. You can also find us at monthly markets such as Raceview Mill Market, Broughshane, the Causeway Speciality Market, Coleraine and the Pop Up Emporium, Larne. We love the markets because it gives us a chance to meet and talk to our customers about the product"
You can find out more about Two Goats Soap on their Facebook page here.