Aladdin Pantomime comes to Ballymena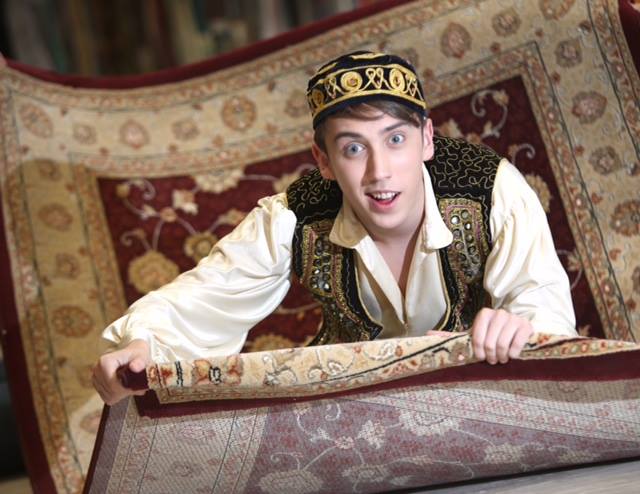 Ballymena welcomes back the c21 Theatre Company and their production of Aladdin! Aladdin is this years Pantomime and it follows the hugely successful productions of Lucy and the Dream Catcher 2015, Jack and the Beanstalk 2014 and Cinderella 2013. The actors have been rehearsing their lines, songs and jokes and all they are waiting for is you to come along an take your seat. The pantomime will be held in the Braid Arts Centre in Ballymena.
The Braid Arts Centre, Ballymena is delighted to welcome back c21 Theatre Company with its production of Aladdin!  Written and directed by Pamela Cassells (Lucy and the Dream Catcher and Jack and the Beanstalk).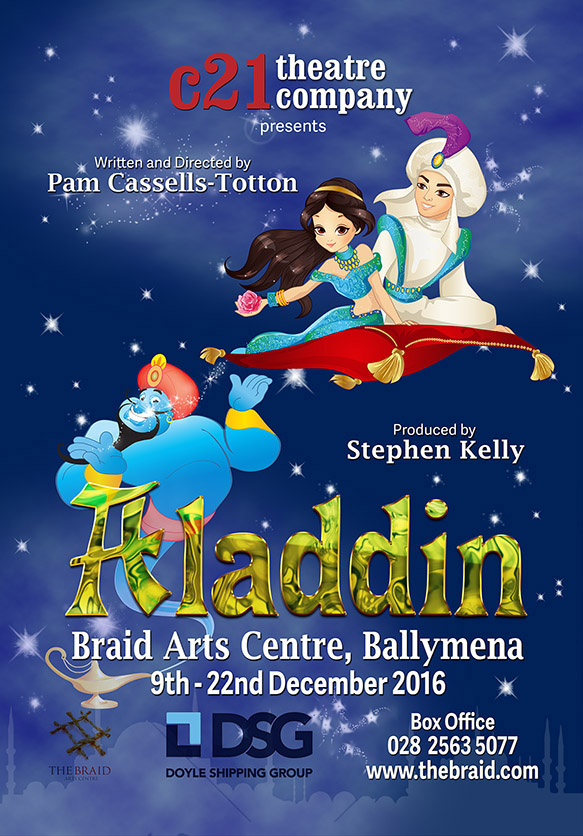 Aladdin Pantomime comes to Ballymena
Rub the Magic Lamp, enter the cave of wonders and be transported on a flying carpet ride into the Mystical World of The Far East.  Will true love come smoothly for Aladdin and The Beautiful Princess in this rag to riches story or will the evil Abanazar capture the Genie of the Lamp and spoil Aladdin's dreams. (Source)
Here are the dates when you can come to see Aladdin at the Braid Arts Centre:
Friday 9th Dec – 7:30pm
Saturday 10th Dec – 3.00pm 
Thursday 15th Dec – 7:30pm 
Friday 16th Dec – 7:30pm
Saturday 17th Dec – 3.00pm 
Wednesday 21st Dec – 3.00pm
Thursday 22nd Dec – 1:30pm 
For school bookings please contact Stephen Kelly on 07752089400 or 02890843584. You can also email c21theatre@gmail.com.