At a glance Hillstown Farm Shop, just outside Ballymena, is a popular shop and café, but there is much more to it than first meets the eye. Marianne Simpson visits it before Christmas to find out what makes this local farm shop in our corner of Northern Ireland so special.
Christmas in Ballymena – Hillstown Farm Shop
Northern Ireland (NI) is gaining a reputation for its entrepreneurial spirit across all areas of industry and business. Many think of farming as a traditional industry but it is becoming an area of diversification as farmers seek to adapt to survive and thrive. Ten years ago the two industrious and creative Logan brothers, Nigel and Alistair, began reinventing their fourth-generation family farm and their family-run business now boasts a farm shop, a café/ restaurant, a brewery, and a variety of free range animals which they raise from birth on their working farm, prepare/cure and sell in their shop or in their restaurant.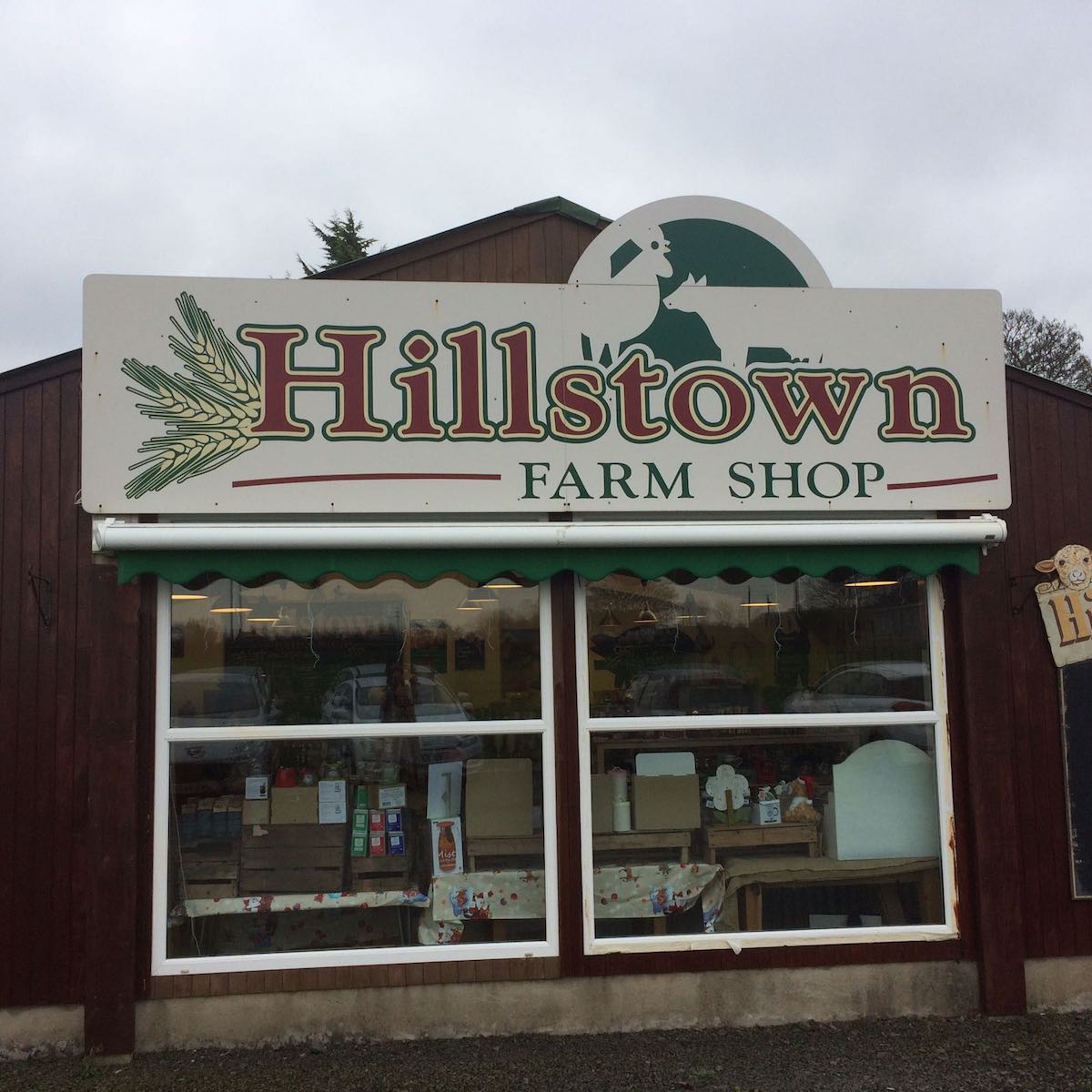 The jewel in their crown is their meat. They changed to traditional breeds of cow like Shorthorn, Aberdeen Angus and Hereford and switched from a commercial pig unit to rare breeds. They claim their meat is so flavoursome because of a combination of its type and also their traditional curing methods. Nigel explains, 'We age our beef on the bone for at least a month… this makes it extra tender and flavoursome'. Their sausages were named NI Gourmet Pork Sausage Champions 5 times in a row.

Hillstown Farm Shop also place an emphasis on animal welfare, 'to make sure all our animals have a happy life'. They describe their free-range hens as, 'happy hens, foraging and running about; slower growing but more flavoursome, as are the eggs'.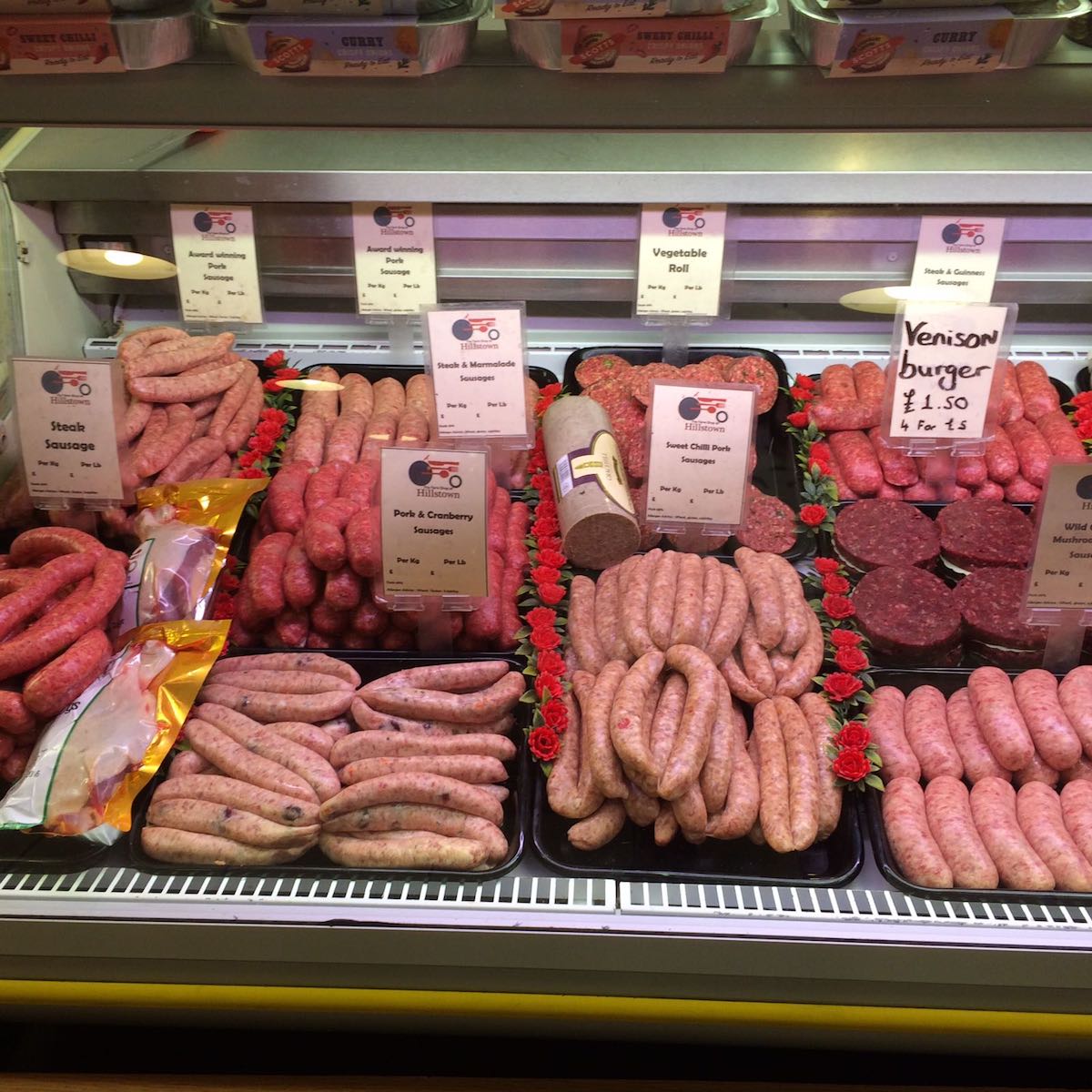 Expanding their entrepreneurial success further the brothers have now got a small brewery on their farm, from which they produce and sell their own range of Hillstown Brewery beers. Interestingly they also feed this to some of their cows, to create a beer-fed beef which is extremely succulent, akin to the highly sought-after Kobe (Wagyu) beef from Japan.

Read the next blogpost on Hillstown Farm Shop coming soon for info on their shop and café and Christmas stock!
Hillstown Farm Shop @ 128 Glebe Road, Randalstown, BT41 3DT. Tel:02894478662. Email them here or visit online at www.hillstownfarmshop.com