Hillstown Farm Shop, just outside Ballymena in Northern Ireland, is ready for Christmas! Find out how to create a hassle-free Christmas with our writer Marianne Simpson as she discovers the delights of the shop and café.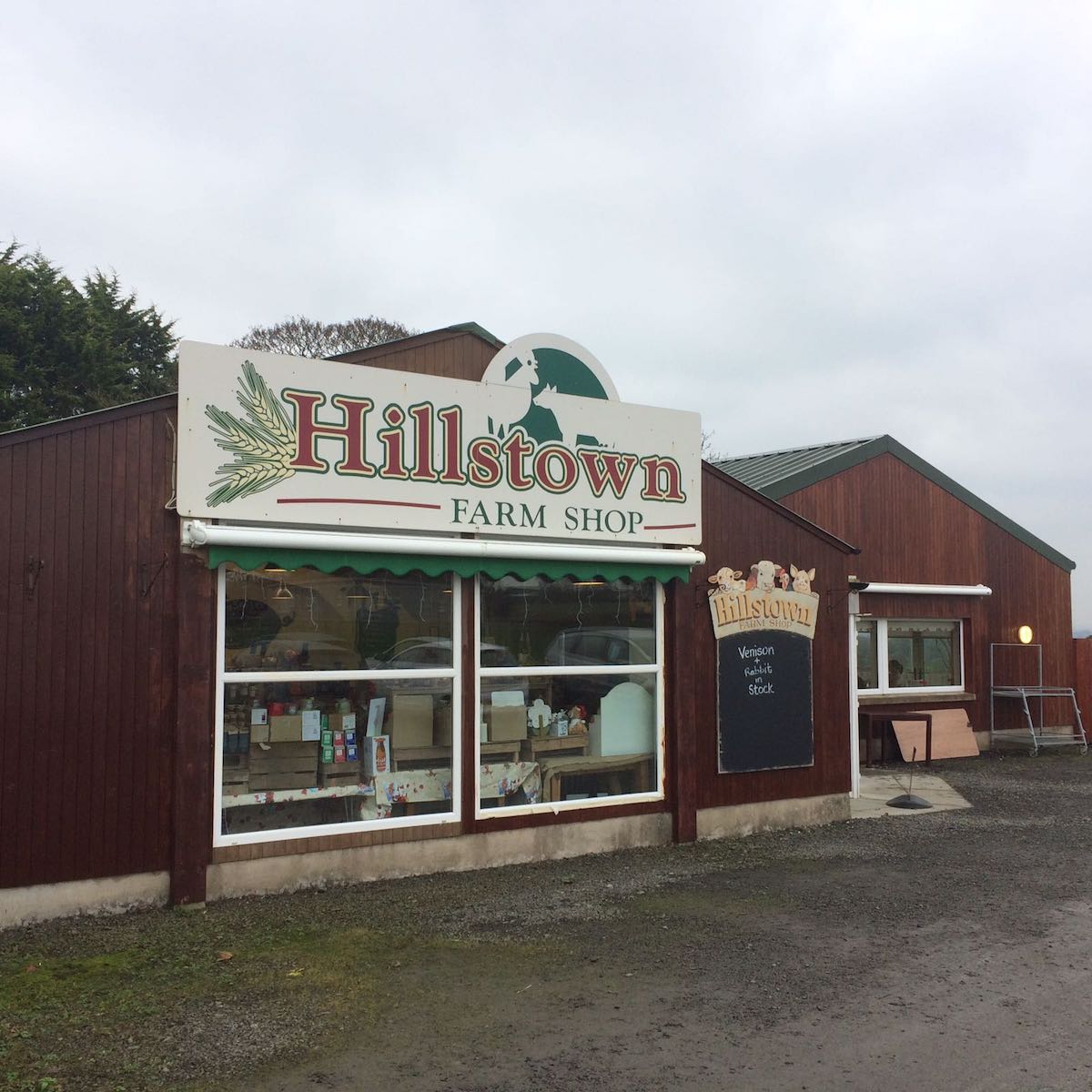 Christmas at Hillstown Farm Shop
This is a working farm: the free-range animals are raised to be sold at its butchery counter or included in the mouth-watering meal selection in the restaurant.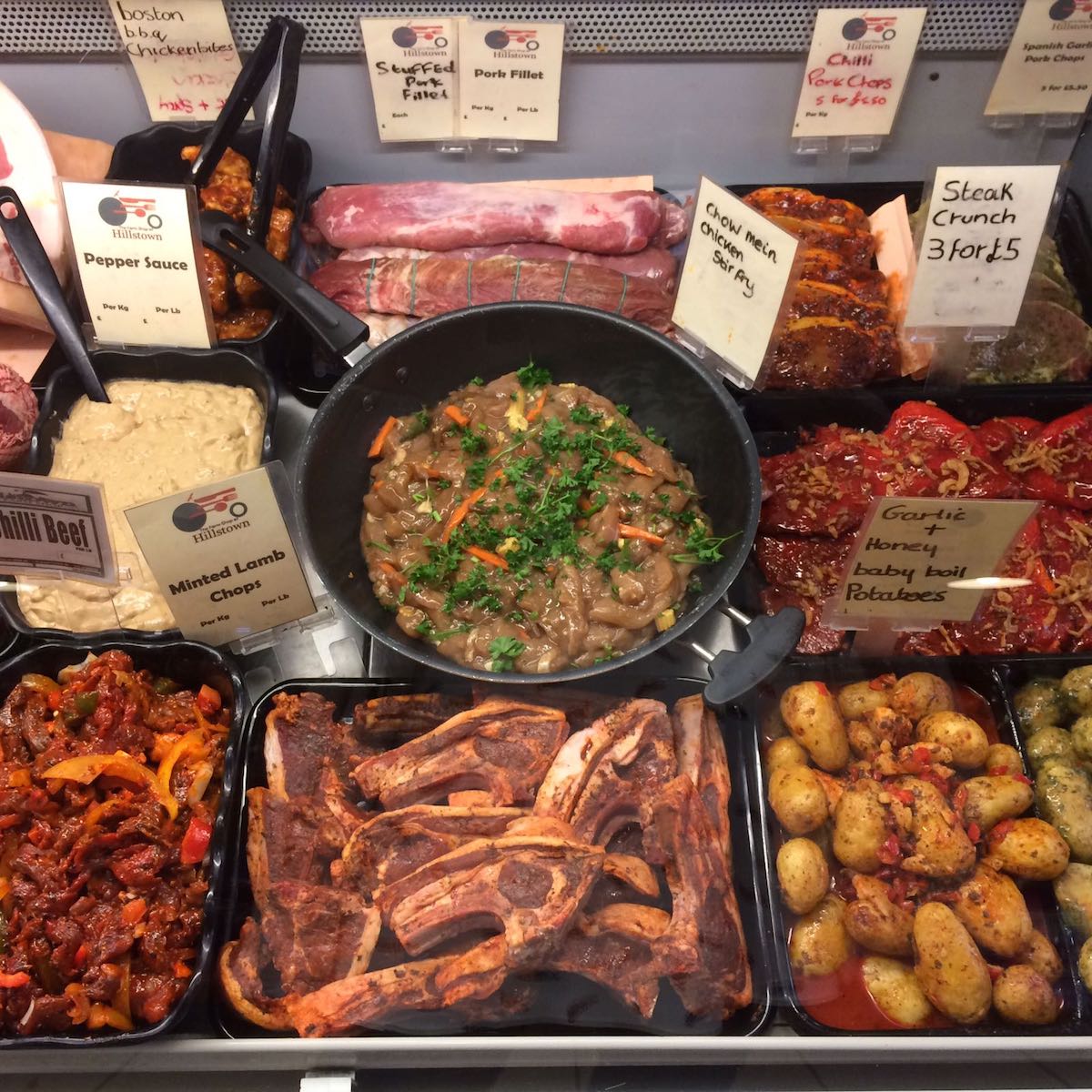 They sell home-produced Angus dry aged beef, free range chicken, lamb and rare-breed pork; and offer turkeys, geese, ducks and venison from neighbouring farms; all locally produced fare to, 'help create your perfect Christmas dinner'.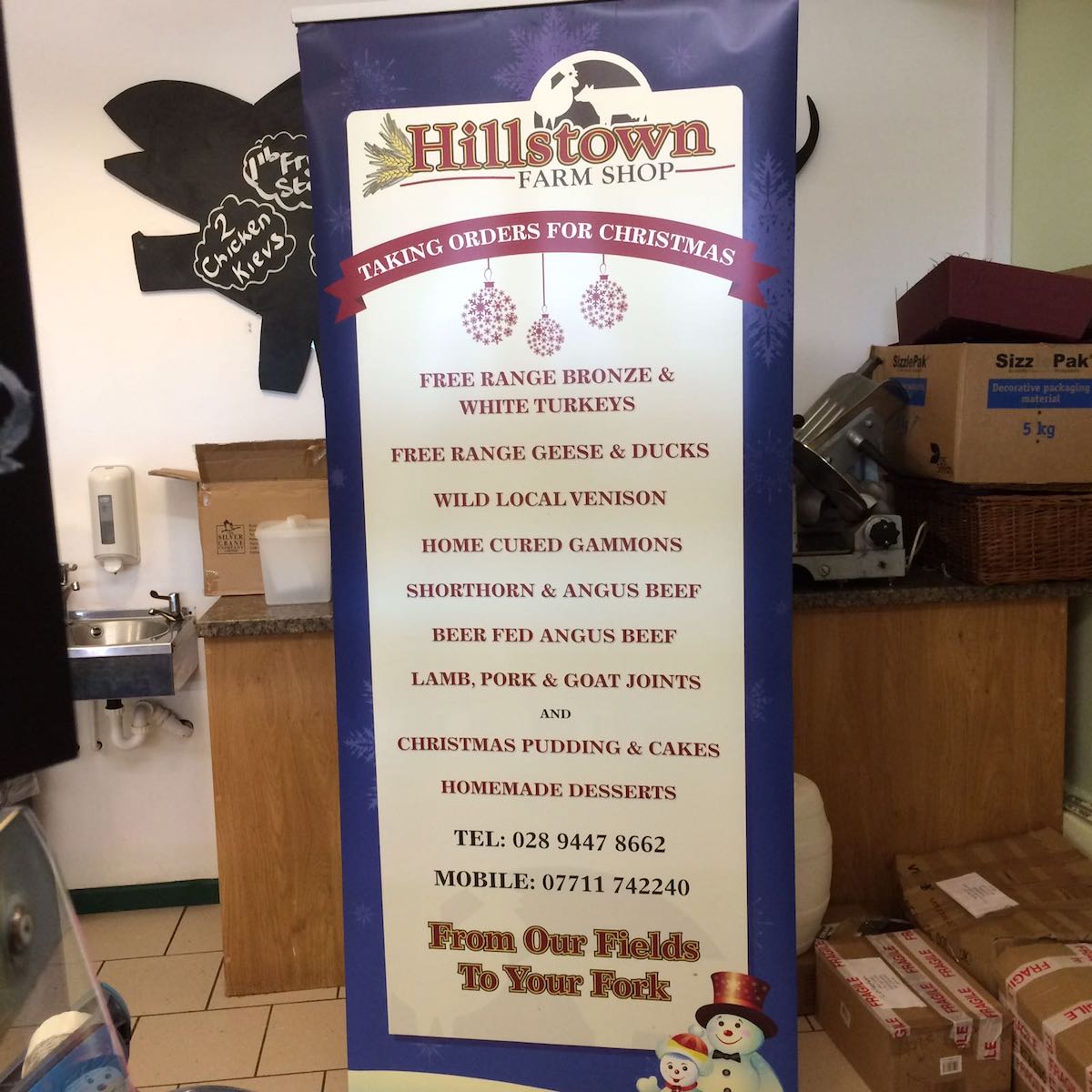 Christmas hampers are available both in-store and online or you can make up your own combination of Christmas foods such as turkey, gammon, veggies, stuffing and sauces etc. For something unique, Hillstown Farm Shop's own Beer Fed Beef is a tender taste sensation which would make an excellent festive treat for meat-lovers.
The farm shop sells a variety of fruit and veg sourced mainly from NI farmers and a wide selection of breads, biscuits and pastries from local bakeries. They also provide their own ready-made meals, such as lasagnes, pies and stew, cooked on site by their team of chefs and ready for you to heat up in your oven at home. This could be a great idea for a feet-up Boxing Day when you can enjoy "home-made" food without the effort.
The shelves of the shop are crammed full of gift ideas or items to top up your Christmas table, with jams, preserves, chocolates, crackers, teas, coffees, soft drinks and their own Hillstown Brewery beer for the larder and soaps, stationery, crafts, teapots, mugs and children's gifts for under the tree. Many of these items are sourced locally from Northern Irish artisans.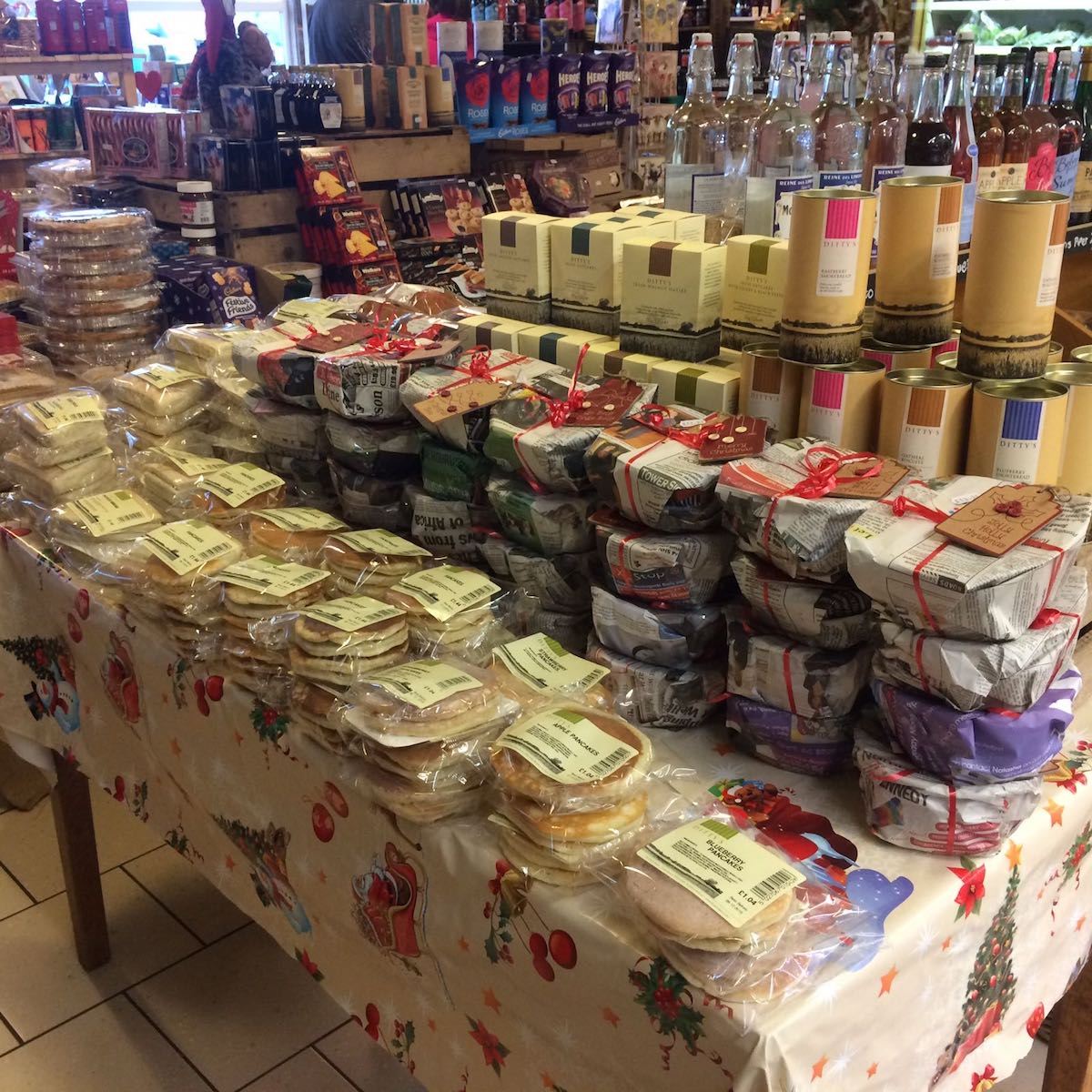 If you are tired out from the Christmas shenanigans or simply drawn in by the appetising smell, then head to the café. It is open Monday- Saturday 9:00 to 5:30 and is serving Christmas lunch every day up to Christmas. On Saturday evenings the café becomes a restaurant with its popular Steak Nights and it is currently running Christmas Dinner specials.

Hillstown Farm Shop @ 128 Glebe Road, Randalstown, BT41 3DT. Tel:02894478662. Email them here or visit online at www.hillstownfarmshop.com