In past years we have recommended lots of different event in Ballymena for Valentines Day but here are two of our favourites which are perfect for food lovers.
1. Slemish Market Garden Supper Club
This a real celebration of things we love in Ballymena – local produce from local businesses and a local chef. Sign us up!!
Here are the details:
Come join us for a beef lovers night of food, fun and friendship in Springwell & Thomas using the great produce of Slemish Market Garden and beef from K&G McAtamneys aged in their Himalayan salt chamber.
This is the perfect way to treat someone special or enjoy a night out with friends for a fun Valentines dining experience. Chef Rob Curley — Ulster local food hero at Irish Restaurant Association Awards 2016 — will make a 6 course meal of tantalising treats. This will be a bespoke menu not to be missed.
To book a place contact Slemish Market Garden on Facebook or call Rob Curley on 07547804975. Alternatively enquire in store at Springwell & Thomas or Slemish Market Garden. It costs £42.50 per head BYO (£20 deposit rest on the night).
Read more about Rob Curley here.
2. CHOCOA does Valentines
CHOCOA on Greenville Street have another tasty Valentines indulgence for you to consider.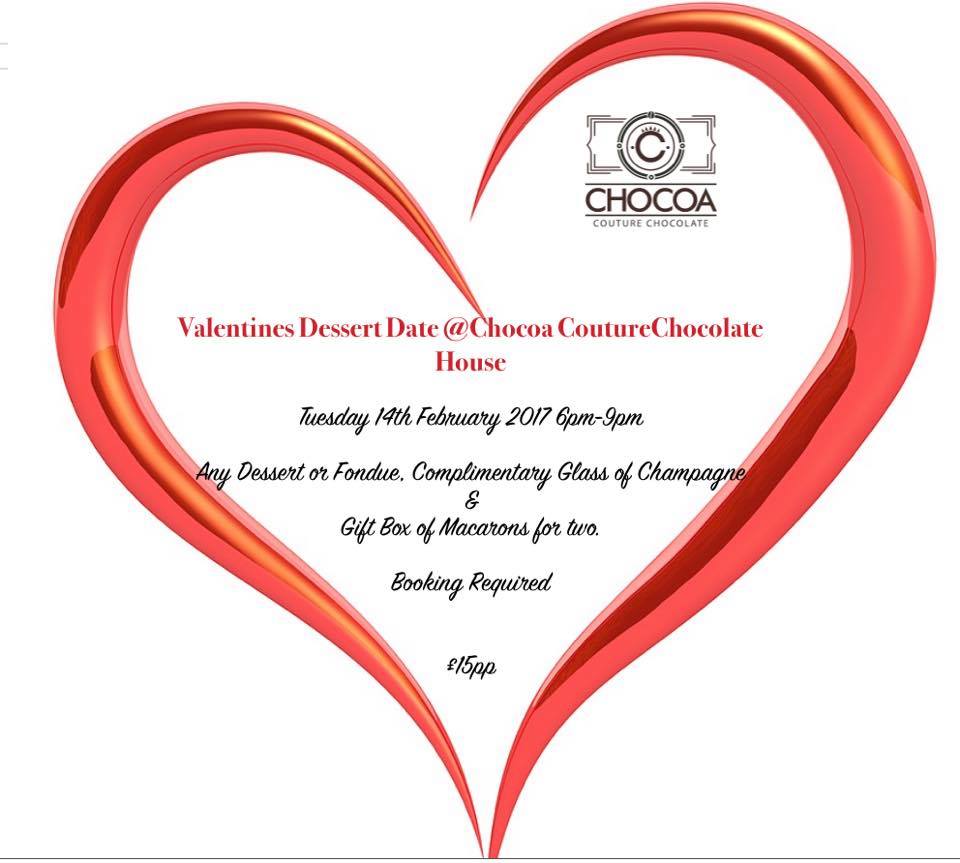 Here is the information:
Why not try something different this Valentines Day…and go straight to DESSERT. A candlelight evening with all things sweet & chocolatey…topped with a glass of bubbly. If you would like to book please call:
028 2565 8496 or text 07764857948 to register your interest or reserve a table.
So there you go – if you love food and have a partner who agrees then get booked in to one of these amazing events and enjoy Valentines Day in Ballymena by supporting our local business. Don't forget to share the conversation with the one you love – Share this to drop a few hints!