Ballymena has changed lots over the years. Just take a look at this throwback Thursday picture from the Old Photos of Ballymena Facebook Page. The picture shows the train station and Galgorm road leading up into town. The Train Station is still there today however lots of things around it have changed.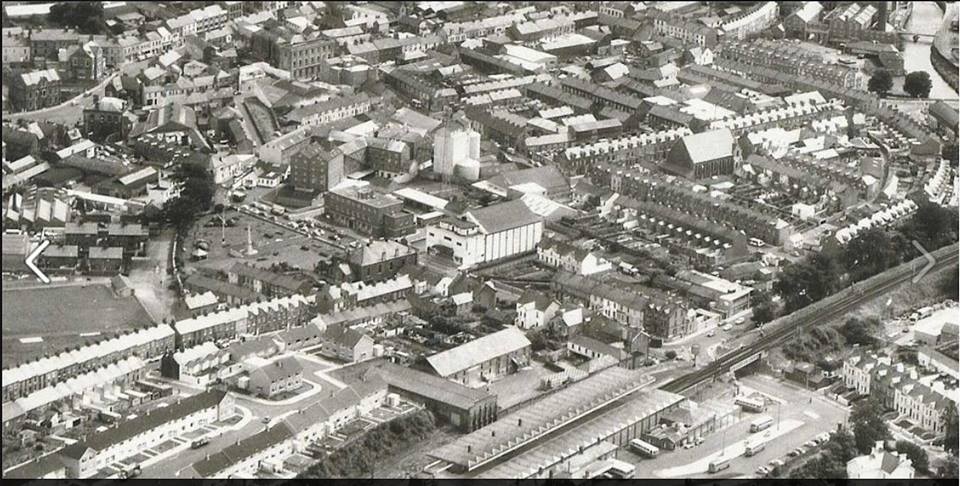 Ballymena – Throwback Thursday
Towns and cities change. In Ballymena we have seen our town transform from a farming market town to a busy shopping town. Our needs as consumers have changed and with that local businesses have sprung up and battled through the hard years to stand the test of time.
We at Ballymena Today spend lots of time thinking about and writing about our town. During that time we have met with lots of business owners, and people who work here in Ballymena. We are glad that most of them love Ballymena as much as we do. Everyday as they open their business up to serve you, we want them to know that we are behind them, encouraging and supporting them. That is exactly why we write.
If you would like to know more about lots of the local businesses in Ballymena then please click here. That will take you to the Local Business category at Ballymena Today where you can read about all the businesses we have contact with. There are stories about family businesses that have been up and running for over 60 years beside information about new shops and places that have opened in our town over the past few years. SO go ahead and take a look. We would love you to #ShareTheConversation – if you have a shop or business in Ballymena that you think deserves a shout out then send us a tweet, Facebook message of Instagram snap and tell everyone.
So if you are in Ballymena today don't forget to use #ShareTheConversation and #Ballymena to tell others about the places you love.