Make up in Ballymena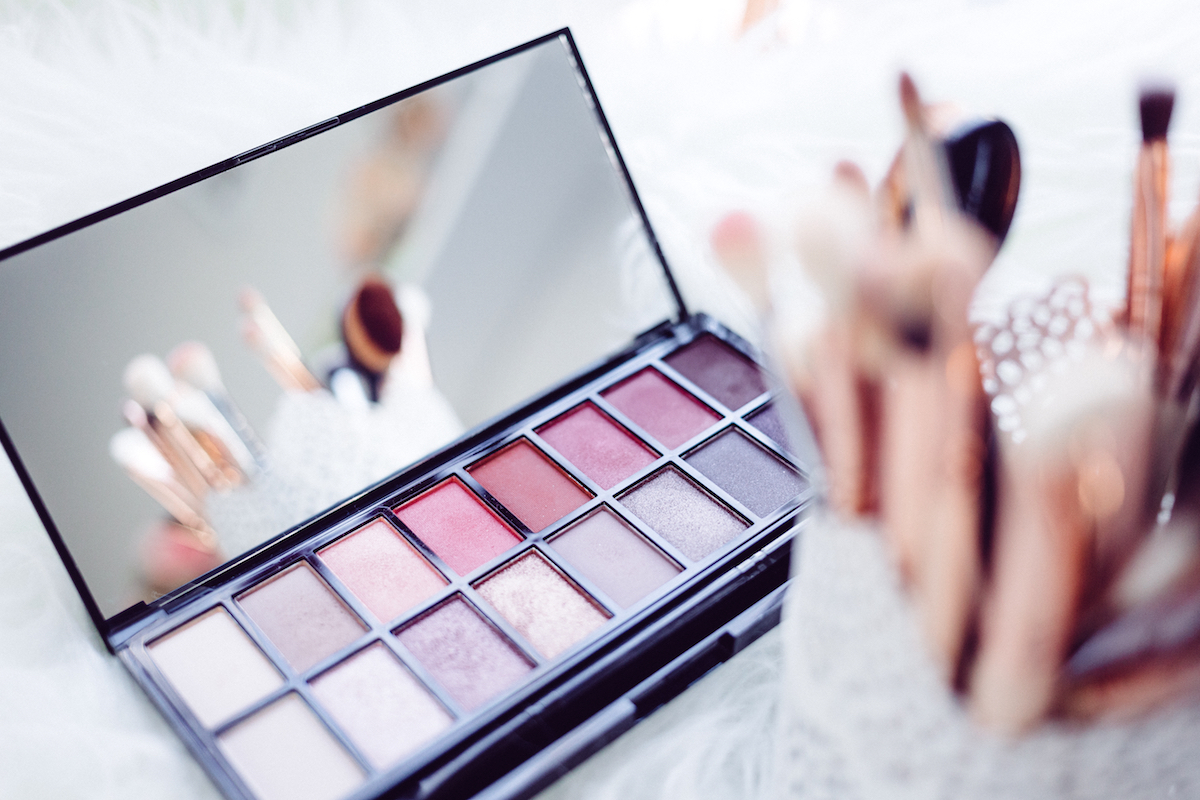 In Ballymena there are lots of great places to pick up make up. We headed into Debenhams in the Fairhill Shopping Centre in Ballymena and had a look around the make up counters.
Make up in Ballymena
Here are a few our our favourite picks which we woudl love to see on our dressing table:
1/ GALifornia Pink Blusher from Benefit.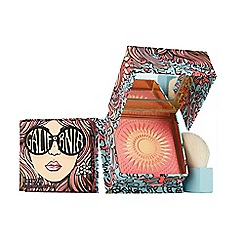 Anyone who has ever used a Benefit product will know that they are great fun and great quality. And as a make up brand they don't do things by halves – When they launch a product they really go for it.
Their latest launch is a beautiful pink blusher, it is warm and beautifully packaged. It has a gold dusting on top which will look good on tanned skin and it smells like pink grapefruit and vanilla.
We think that it is perfect for the spring and will take you all the way through summer too. Click here for more information.
2/ Giorgio Armani Power Fabric Foundation.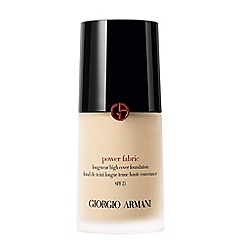 This foundation first popped up with some non favourable reviews on youtube, but some vloggers have now changed their minds about it.
We read this review from Anna over at The Anna Edit and it really has made us curious. After initially bypassing this product she now completely loves it. She tells us how best to apply it and why is it just so good.
Maybe it is because it is a change from the dewy, glossy skin that is all over the beauty blogs at the moment or maybe it is just the luxury attraction – we cant put our finger on it but we are very very interested in picking this up.
3/ Too Faced Sweet Peach Palette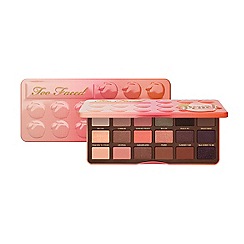 Again, like the GALiforia blusher, we couldn't resist this fresh, sweet eye shadow palette to help us to usher in spring. Too Faced eye shadows are renowned for their buttery texture and are highly pigmented. That means that if you like the colours they are completely worth the money.
Ok, so it has been marketed on the back of an emoji and apparently has a peachy scent but we think that these 18 shades will be great on any skin tone and could freshen up your look.
If you want to know more then search the Too Faced Palette on YouTube to see all the buzz online, both good and bad.
We love a good look around the new arrivals at the beauty counters – have you tried any of our wishlist items? If you have let us know. Or maybe you found your perfect lippie, perfected your brows or love a new fragrance. If that is the case they send us a little message, we love getting your beauty tips.
All items are available in Debenhams, Ballymena at the time of writing.