Grove Vets Ballymena – Super Slimmers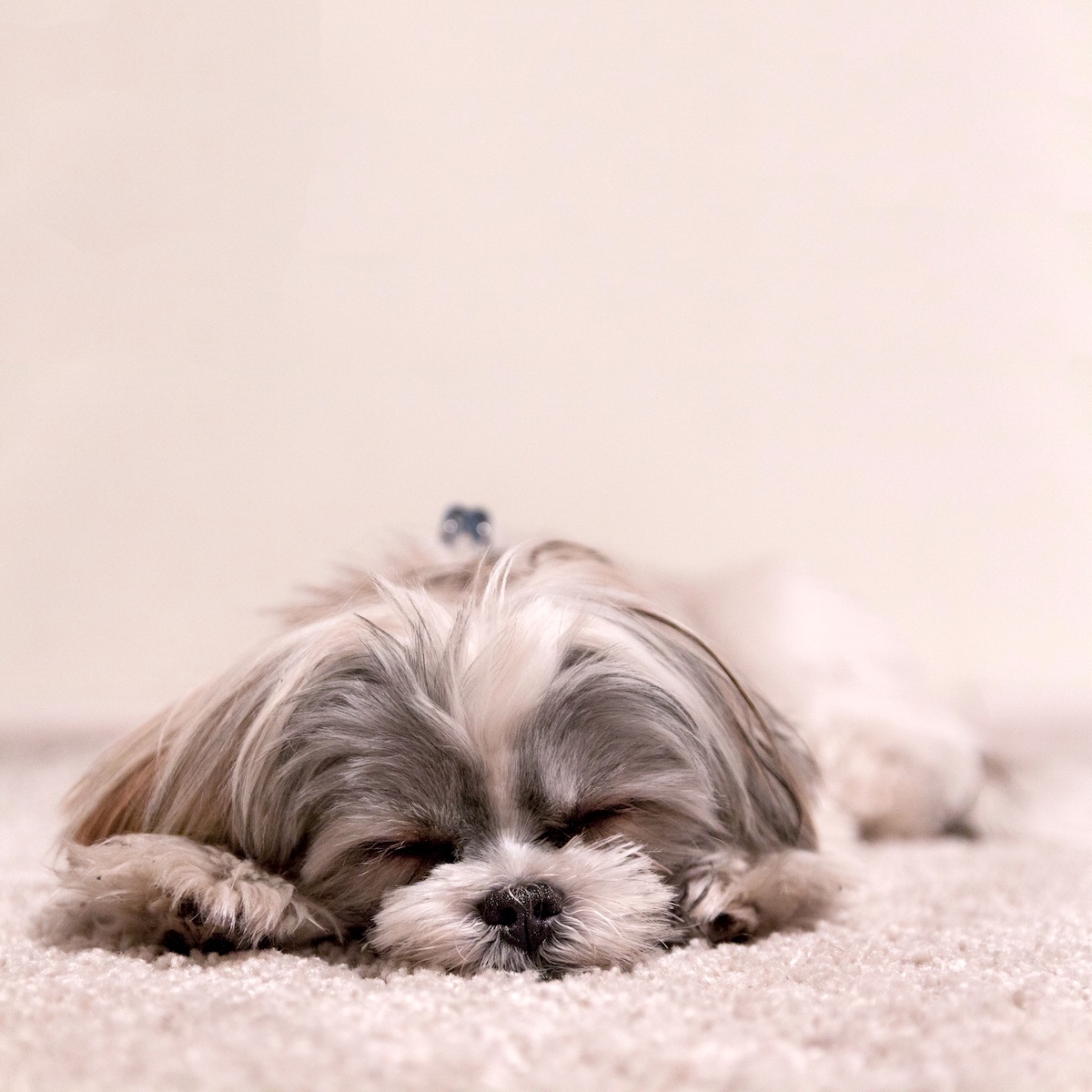 In Ballymena Grove Vets have a free service to help your pet if they are overweight. Being overweight means that your pet could become less active, it can cause pains and a lot of other problems further down the road. That it why we want to congratulate their latest slimmer Lucy who is doing an amazing job and weighed in today at 32.2kgs!! That is a healthier weight and Lucy's progress is down to a good diet and daily exercise.
Grove Vets Ballymena – Super Slimmers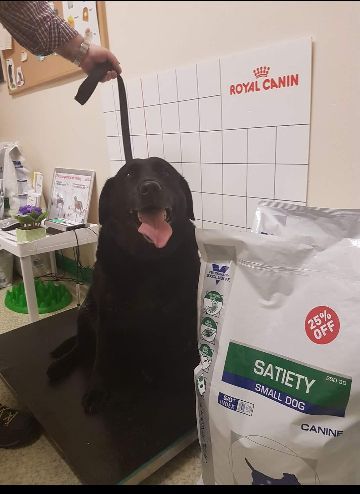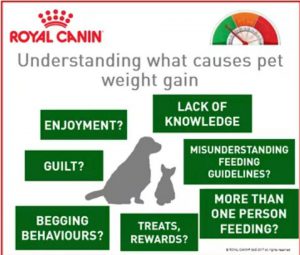 Pets are an important part of our lives and if you are a pet owner you will know that we are all guilty of feeding our dog a little treat here or there. There are lots of different reasons why pets become overweight. It isn't anything to be embarrassed about and now is the time to get help. Roayl Canin provide great nutritional advice and help for pets. They have created this little diagram which shows the many reasons how your pet could have piled on a few extra pounds.
If you feel your pet maybe overweight, contact the Grove Vets surgery for a free weight check appointment. The Veterinarian Nurses will give you nutrition advice and work out a plan which will help you pet to get back to a healthy weight. Call Grove vets on 028 2565 6023 to make your appointment.