Internet Security is Crucial for all Computer Users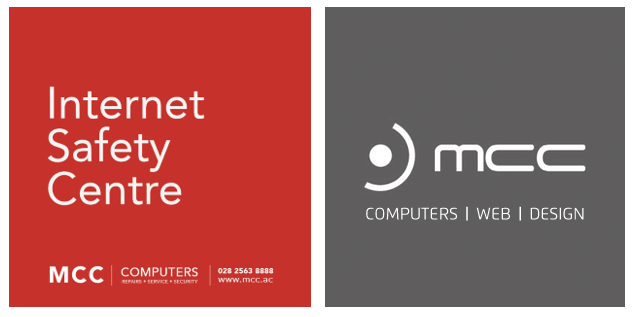 It's a fact that Internet security is crucial for all computer users, yet how much attention do we give to it? We regularly hear news reports about large businesses and organisations being targeted all across the world. Ransomware, viruses, malware …… the list goes on, and each of us who owns a computer needs to have it protected from these. Only as recently as yesterday there was yet another ransomware attack that affected hundreds of businesses and organisations throughout the world. You can read about it here. The good news is it doesn't cost a fortune to have really good internet security installed.
MCC Computers Internet Safety Centre in Ballymena Business Centre, Galgorm is a well- established local company who can help. With over 20 years of experience, they have installed internet security on many systems, both personal and business. They began a partnership over four years ago with market leaders AVG and have been offering this award-winning internet security product to their customers ever since.
Gordon from MCC Computers was recently asked to talk about Internet security in an interview on Q Radio. You can listen to that interview here.
It's really important to have good Internet security software installed. There are also a few practical steps which will help any user stay safer online. Read a very useful article here from MCC which points out how you can be more aware of potential dangers. In particular it looks at opening emails and visiting websites.
Internet security is crucial for all computer users.
There's no doubt there are people out there who want to create online havoc if they can. It's essential we take whatever measures we can to avoid being infected. It's much easier and cheaper to have your system protected than have a costly repair and/or potential loss of your personal data. One of those times when prevention is definitely much better than the cure. So are you using a computer and you're not sure if its Internet security is as good as it should be? Get in touch with MCC Computers Internet Safety Centre who will be glad to help. Simply call into their premises on Fenaghy Rd, Galgorm or phone 028 2563 8888 and ask for Anne or Gordon. Check out their website here for full contact details and to find out about the other services they offer.