NI Children's Hospice – Mauds Sparkle Dash 5k
You can register now for the Mauds Sparkle Dash 5k in support of Northern Ireland Children's Hospice. By getting involved you can help add some sparkle to the lives of children with life-limiting illnesses.
The Northern Ireland Children's Hospice is calling on its supporters, runners and walkers in the Ballymena area to consider taking part this event. Mauds Sparkle Dash 5k is on Sunday 6th August at Giants Park, off Dargan Road, Belfast.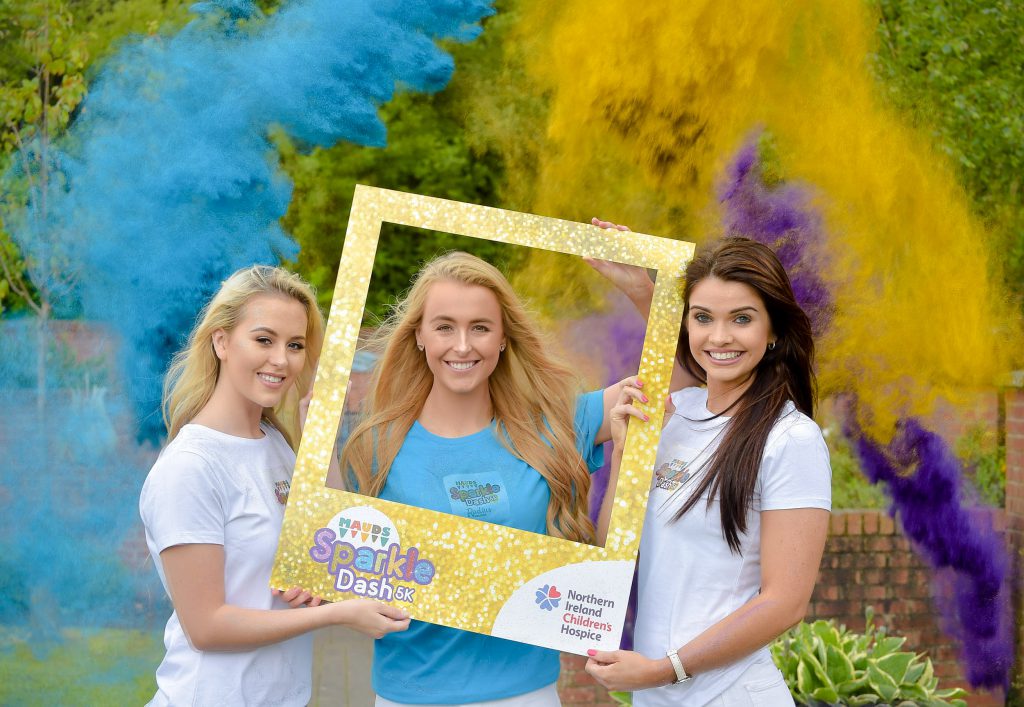 Mauds Sparkle Dash 5k supporting Northern Ireland Children's Hospice is on Sunday 6th August 2017 at Giant's Park, Belfast.
This isn't a timed event. It's about having fun while raising funds for a very worthwhile cause. You can run, walk, jog or even dance your way round the course! The Maud's Sparkle Dash 5k will start at 11:30am. Gates will be open to the public from 10:00am and there's ample car parking on site. Entry fee per running participant is £30, with children under 5 going free. The charity is also offering a Special Price Family Package at £70 which includes 2 adults and up to 3 children.
The event is sponsored by Mauds Ice Creams – Northern Ireland's leading ice-cream manufacturer. They are inviting runners and walkers from all over Northern Ireland to participate in the 5k challenge. The runners and spectators will be generously doused in a rainbow of sparkling glittered powders. A fun and family friendly event!
Event organiser, Joanna Pawson at NI Children's Hospice commented.
"This event promises to be a great day out for the whole family. As part of the event we are expecting surprise visits from some well-known super heroes as well as local sporting heroes like Adam Keefe, Head Coach of the Belfast Giants."
"Everyone taking part will be a winner, with free medals, t-shirt and goodie bags for all.  In addition there will be a great food village on-site, plus lots of entertainment for all ages. There's even a chance to win a years supply of Mauds Ice cream for some lucky person who raises more than £50 in sponsorship."
We would encourage anyone who can, to take part in Mauds Sparkle Dash 5k. A great fundraiser to help support local children who are living with life-limiting or terminal illnesses at Northern Ireland Children's Hospice.
Registration for the event is now open and you can register online here.
For more information on the event, please call 028 9077 7123 or email fundraising@nihospice.org