Mid and East Antrim Local Action Group Information Evening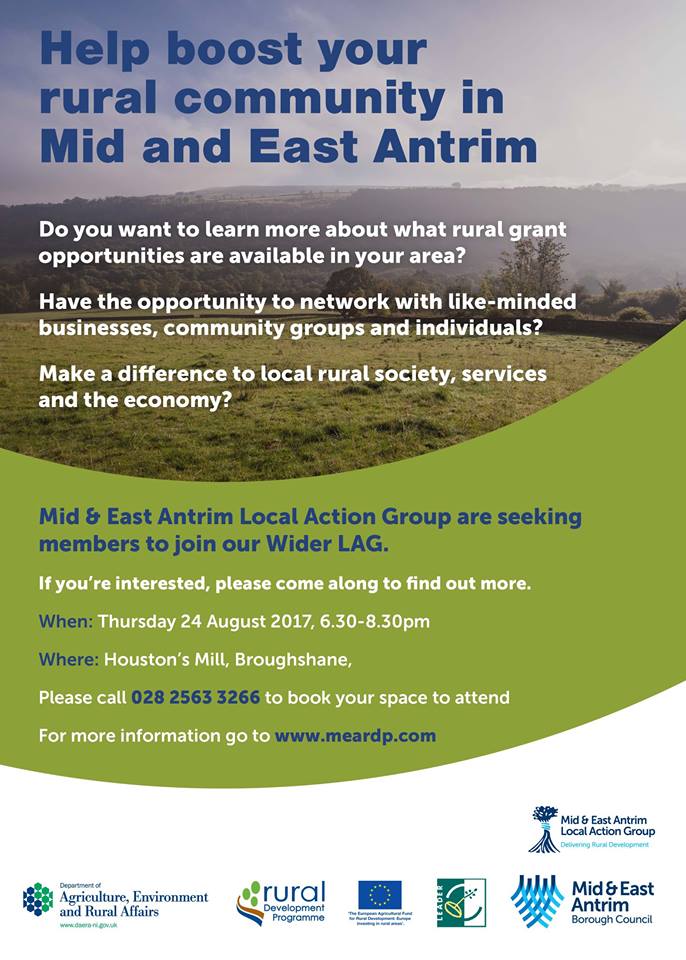 Mid and East Antrim Local Action Group are seeking members to join their Wider Local Action Group.
What does the Mid and East Antrim Local Action Group do?
Mid and East Antrim Local Action Group manages the delivery of grant funding from the Northern Ireland Rural Development Programme (2014-2020).

The Programme is jointly funded by DARD and the European Agricultural Fund for Rural Development. It seeks to:

Protect and enhance our rural environment; and
Contribute to competitive and sustainable rural businesses, and thriving rural communities.

The Programme will assist in the development of rural economies and create jobs in the Mid and East Antrim area. The funding is open to those people and organisations operating or living in the countryside or settlements with a population of less than 5000.

The Programme aims to:
Increase economic activity and employment rates through encouraging and supporting the creation and development of micro and small enterprises, including onfarm diversification into non-agricultural activities and private tourism provision

Implement and maintain the living conditions and welfare of rural dwellers through the provision of more and better basic services.

Regenerate villages and surrounding areas by improving their economic prospects and quality of life.

Provide community based solutions for broadband blackspots in rural areas. (Source)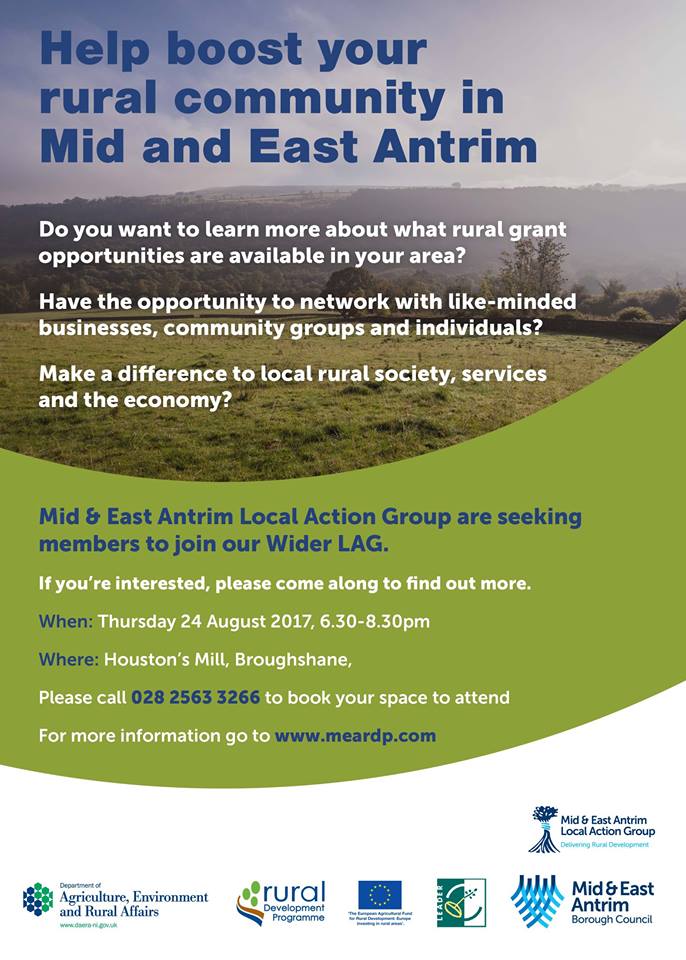 If you are interested in learning more about this group or in getting involved then please come along to the information night. The inforamtion night will be held at Houston's Mill in Broughshane on Tuesday 24th August from 6.30pm – 8.30pm. For more information about the Mid and East Antrim Local Action Group click here to visit their website.