Simple minimal design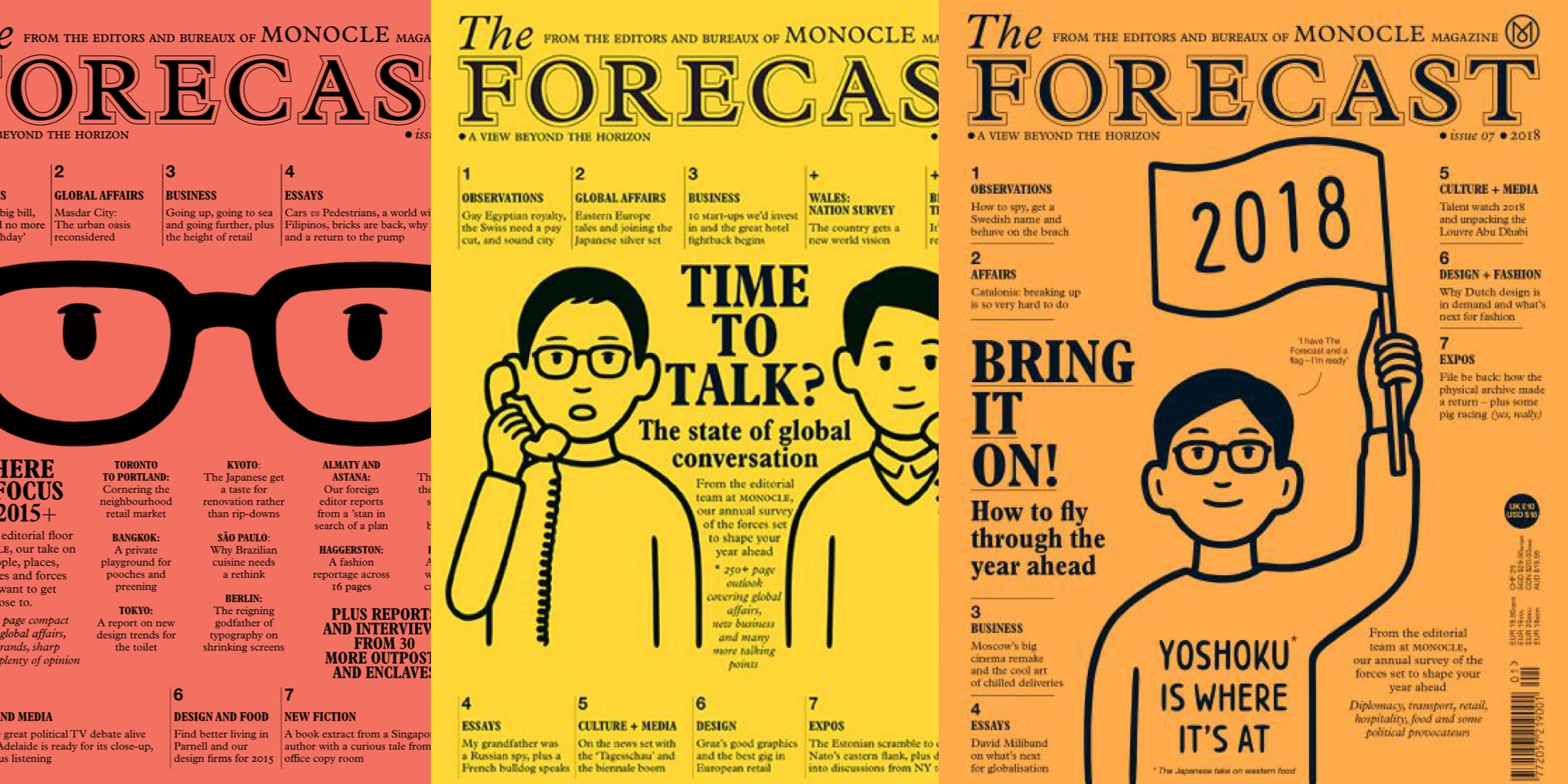 The Forecast from the editors and bureaux of Monocle magazine is 'a survey of the forces set to shape the year ahead.'
Their predictions and ideas always make for fascinating reading. As I picked up this years edition I was struck again by the cover design.
So simple. So effective.
Simple minimal design isn't always an easy sell for designers though. I wrestle with this often. Clients may think that two colours isn't enough, or that somehow more colour means 'eye-catching' and attractive. That doesn't always make sense. It certainly isn't always true.
The Forecast cover is a fabulous reminder that two colours and flat graphics work terrifically well.
Would you trust this kind of simplicity for your business?