Swap day at Waterstones Ballymena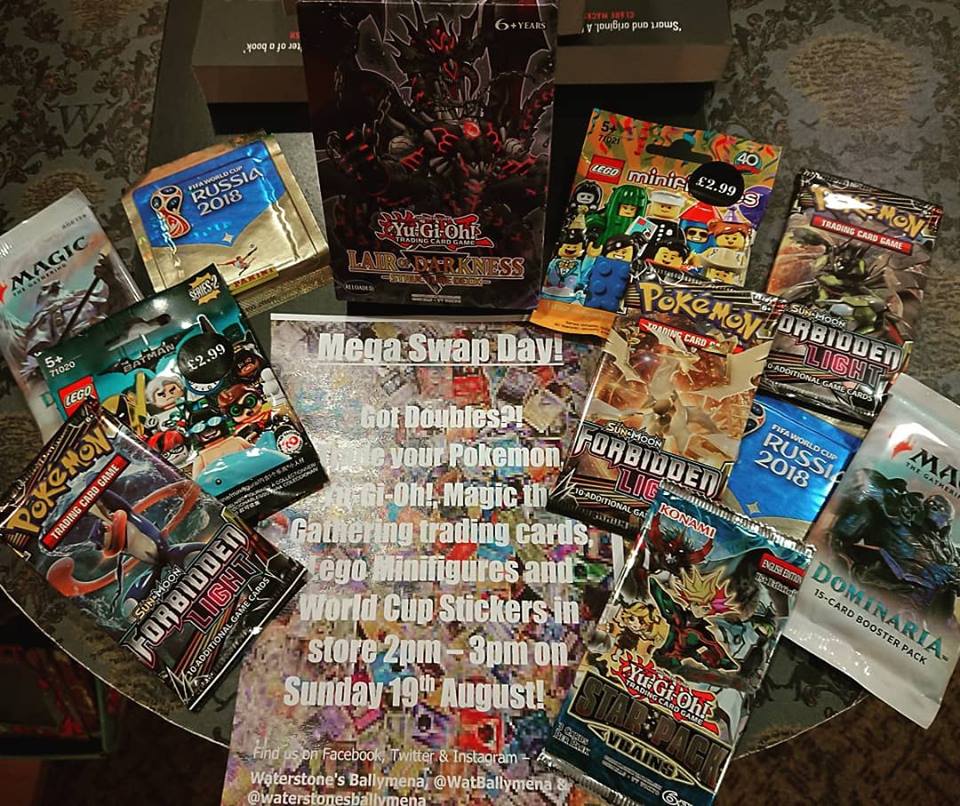 Waterstones in Ballymena are hosting a Mega Swap day. This is a great opportunity to get rid of all your doubles and maybe even complete some of your collections. Here is what you can look forward to:
Got Doubles?! Trade your Pokémon, Yu-Gi-Oh!, Magic the Gathering trading cards, Lego Minifigures (The New Harry Potter minifigs will be back in stock, but be quick!) and World Cup Stickers (Last chance for these!) in store from 2pm on Sunday 19th August!
Also if you are a fan of Harry Potter and lego then you must rush in now to pick up some of the new Harry Potter and Fantastic Beasts lego minifigures! They are back in stock and are sure to sell out again soon. Also don't worry if you pick up two that are the same just bring them along to the swap day.
Get it in your diary now – Waterstones Ballymena mega swap day is on Sunday 19th August at 2pm.