Slemish Market Supper Club dining experience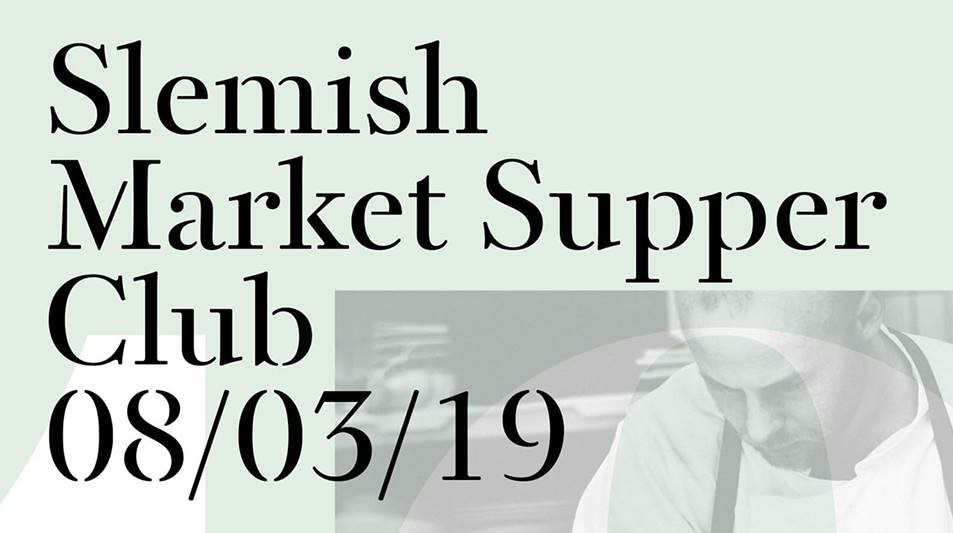 Have you ever been to a Slemish Market Supper Club dining experience? If you have you'll know just how good it is, if not, there's an opportunity coming up soon. The next Slemish Market Supper Club is on Friday 8th March 2019. The venue for this one is the Adair Arms Hotel, Ballymoney Road, Ballymena – arrival at 7:15pm and the dining begins at 7:30pm.
These pop-up dining experiences have become a regular feature in Ballymena and the surrounding area. This event in the Adair Arms promises to be another great evening of fine dining, fun and friendship. Join Chef Rob Curley for a six course meal with the best of produce from Slemish Market Garden and the County Antrim area. Find out more about Slemish Market Garden here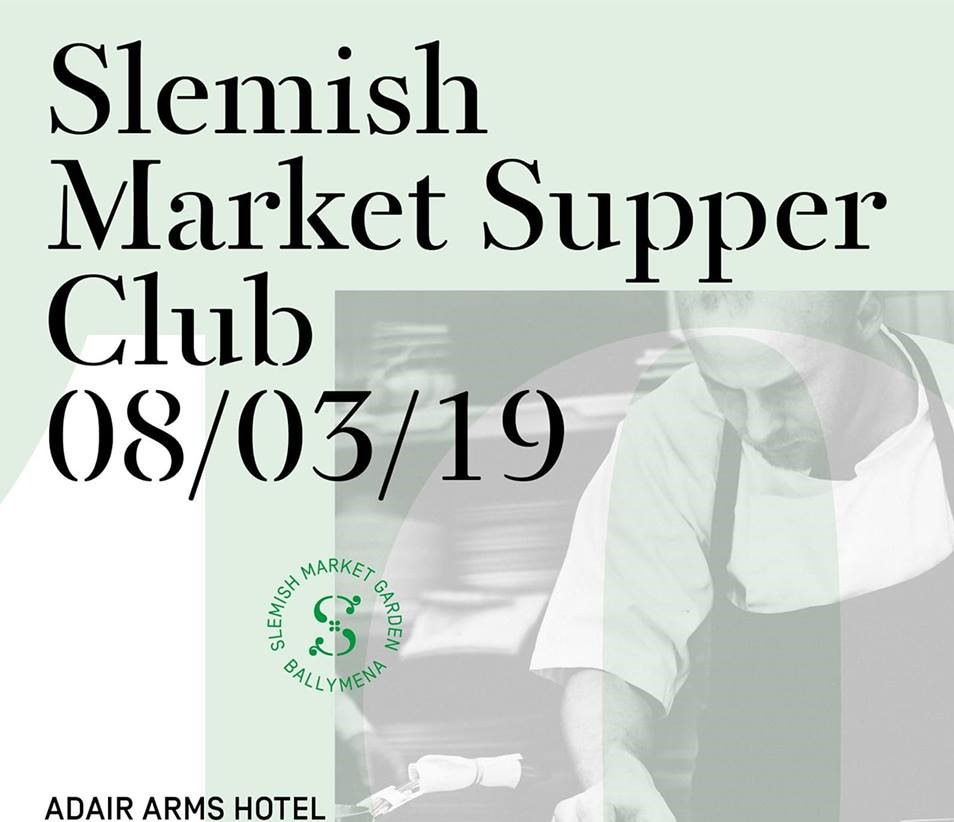 Chef Rob Curley is the winner of Best Emerging Irish Cuisine at the Irish Restaurants Awards 2018. He was also a competitor for Ireland at the World Tapas Championship in Spain in 2018. Rob will also be involved in the upcoming All Ireland Tapas and Pintxo Championships being held later this year in Tralee, Co Kerry.

You can book your place for the next Slemish Market Supper Club dining experience in the Adair Arms Hotel
Friday 8th March 2019 from 7:15pm
To book your place, send a message to Slemish Market Supper Club on Facebook here. You can also phone Rob directly on 07547 804975. Alternatively enquire at Slemish Market Garden in the Ecos Centre or Adair Arms Hotel Ballymena 1-7 Ballymoney Road – phone no 028 2565 3674.