Radio Cracker Ballymena Cheque Presentation Night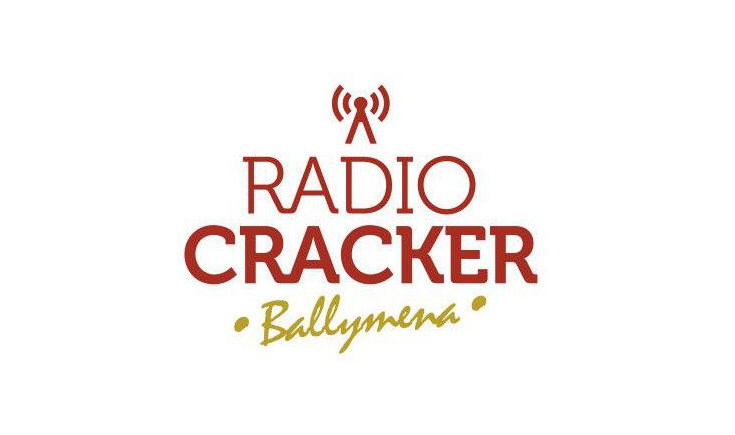 Supporters and friends met recently for the Radio Cracker Ballymena Cheque Presentation Night. This is the highlight of the year for many associated with Radio Cracker as charity representatives receive their cheques to fund various projects. This year the cheque presentation was preceded by a fundraising dinner. The venue for the evening was High Kirk Presbyterian Church.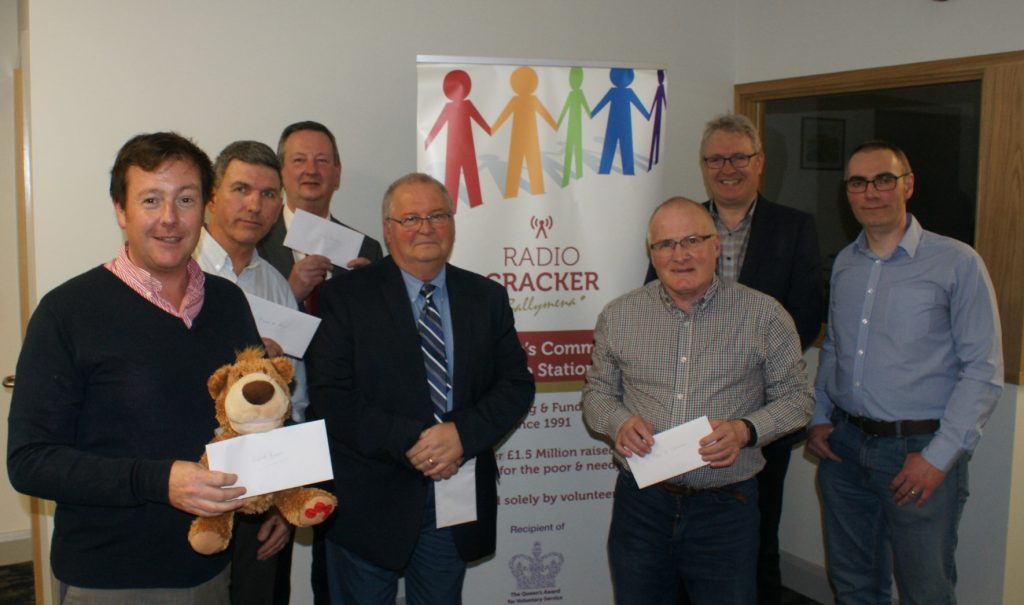 As many of you will know Radio Cracker fundraising events take place throughout the year, finishing with their annual 4 week radio broadcast. Radio Cracker say,
'A fantastic total of £60,925 was raised last year and for this we thank each and every one who donated, sponsored shows, advertised, bought goods from our shop or supported any of our fundraising events throughout the year. Without the generosity of the people of Ballymena, there would be no Radio Cracker!!
Chairman Neil Jordan said, "Of all the regular events that Radio Cracker run throughout the year, the Cheque Presentation Night has to be my favourite. It is so inspiring to hear directly from the charities how the money will be spent and the difference it will make throughout the world."
Several charity representatives received cheques at the Radio Cracker Ballymena Cheque Presentation Night
£6,000 for Second Sight which will be used to cure approximately 500 people of cataract blindness in Bihar State in India.
£10,000 for Kids4School to build a dormitory at their school in Tanzania.
£8,500 for E3 Initiative to replace 2 dilapidated wooden classrooms with brick ones.
£11,250 for EMMS International to help fund refurbishment of health centres in Malawi.
£4,500 for BREAD for Kenya to supply 30 rainwater tanks for the people of Tharaka in Kenya.
£11,200 for Care for Cambodia to extend their chicken farm to provide sustainable income.
£4,500 for Lifeline Ministries to build a brick classroom in Kenya.
£4,375 for Spud Bears to provide talking bears to teach children about bombs in Laos.
£600 for Mission Africa for the supply of mosquito nets and wheelchairs.
To find out more about these projects, click here to go to the Radio Cracker website.
Radio Cracker Ballymena has already started its fundraising for 2019.
Although it might seem a long way to Christmas, Radio Cracker's fundraising has already started for another year with our New and Nearly-New sale. This will be held at 20 Greenvale St from Monday 18th February to Saturday 16th March 2019.'