The Alphabet Animals series is a project created and recently launched by local illustrator and artist Jennifer Davison. Alphabet Animals is available as individual cards and framed prints and also a poster with all 26 illustrations in the series. The poster and framed prints would really brighten up a child's room and make excellent learning tools for parents.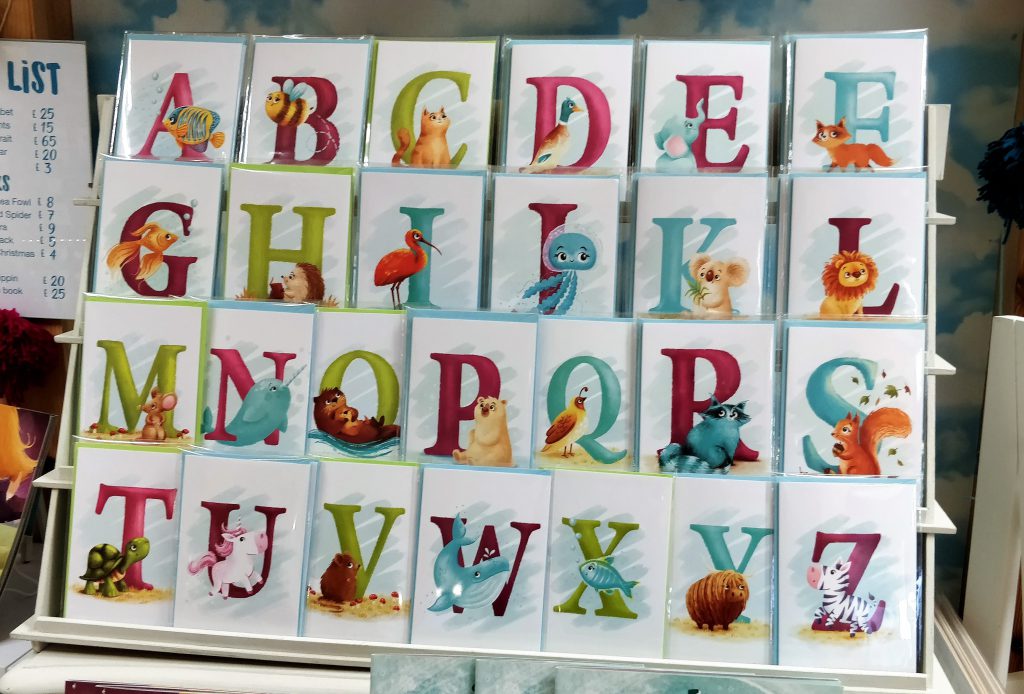 Jennifer has illustrated many children's books as well. She set up her business, Jen Sketches, approximately two years ago. She takes up the story-
"My name is Jennifer Davison. I'm an illustrator from Broughshane. I work from home, in my little studio packed full of children's books and toys.
I love the playfulness of producing work for children. This obsession with illustrated books started as a child and it still drives my work today. I feel compelled to make picture books. I truly believe that this was what I was created to do. I've been telling stories through pictures for as long as I can remember. It's the thing that was planted in me as a child.
Alphabet Animals
I also have illustrated prints for children and I'm delighted to say that I've completed my Alphabet Animals series. This project will always be close to my heart. It was the very first project I worked on when I started up my business, Jen Sketches, almost two years ago.



Watching the squirrels chasing each other through the trees out my window, I felt inspired to illustrate my own little ginger squirrel – which became my first Alphabet Animal. I was surprised by the response it got and it gave me the confidence to draw more Alphabet Animals. So I made it my goal to complete all 26 letters and here they are.
Which animal are you?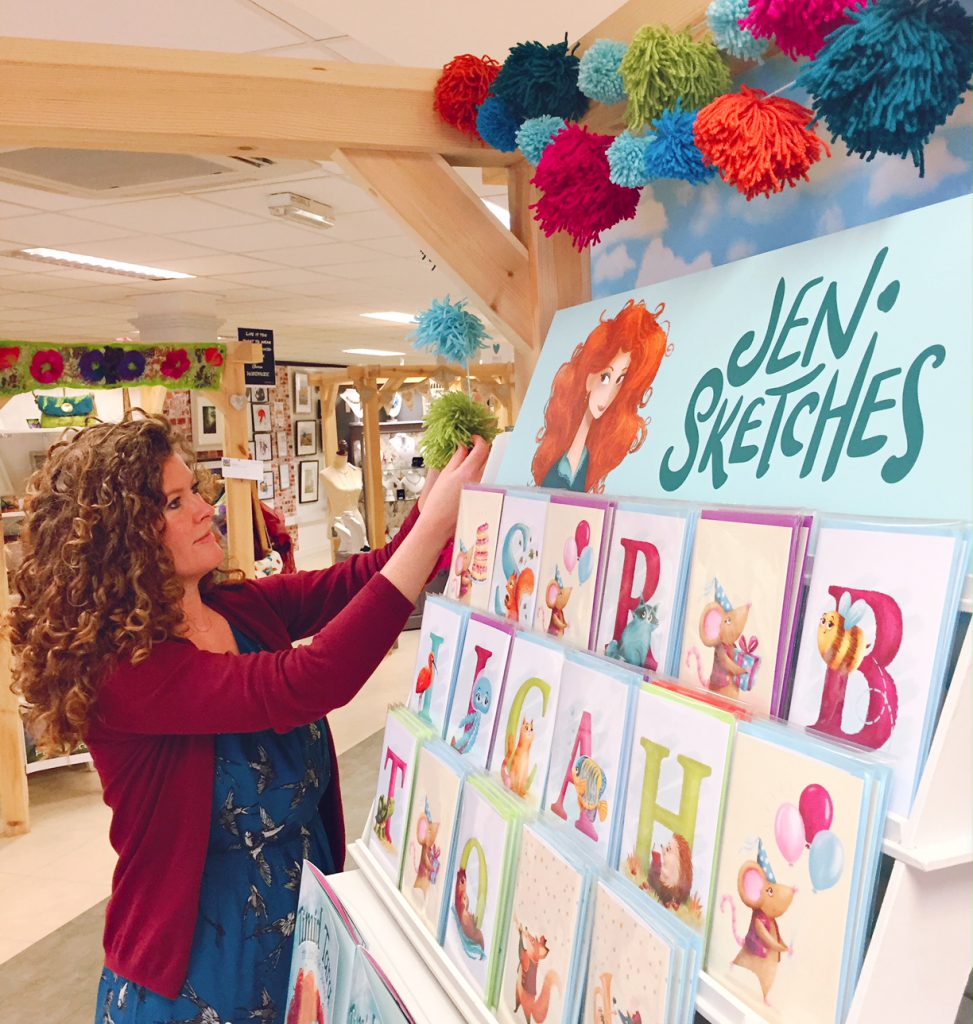 My Alphabet Animals are available to purchase at Midtown Makers on Church Street, Ballymena.
Jen Sketches Children's Art Workshops in Ballymena
I also love hosting my children's workshops in Midtown Makers and sharing my inspiration and skills with the next generation of young artists.
Next in my series of workshops is 'How to Draw Cartoons!' Designed with beginners in mind, this drawing workshop is ideal for ages 7 – 11 years old. Using a step-by-step method, children will learn the techniques for making drawing easy and fun. Young artists can then apply the knowledge they gain during the workshop to create unique cartoons of their own." If you would like to find out more about this workshop get in touch by email to jennifer.illustration@gmail.com
If you would like to see the Alphabet Animals series or Jennifer's other work on display in Midtown Makers it is open Monday to Saturday – 9am to 5pm.
Keep up-to-date with Jen Sketches on –