Ballymena School of Music have lots of great Summer 2019 offers available on their music lessons and music workshops. Would your child/children like to get involved in music during the summer holidays? Would you like to start learning an instrument yourself?
If so, why not get in touch with Ballymena School of Music now to book your place/s.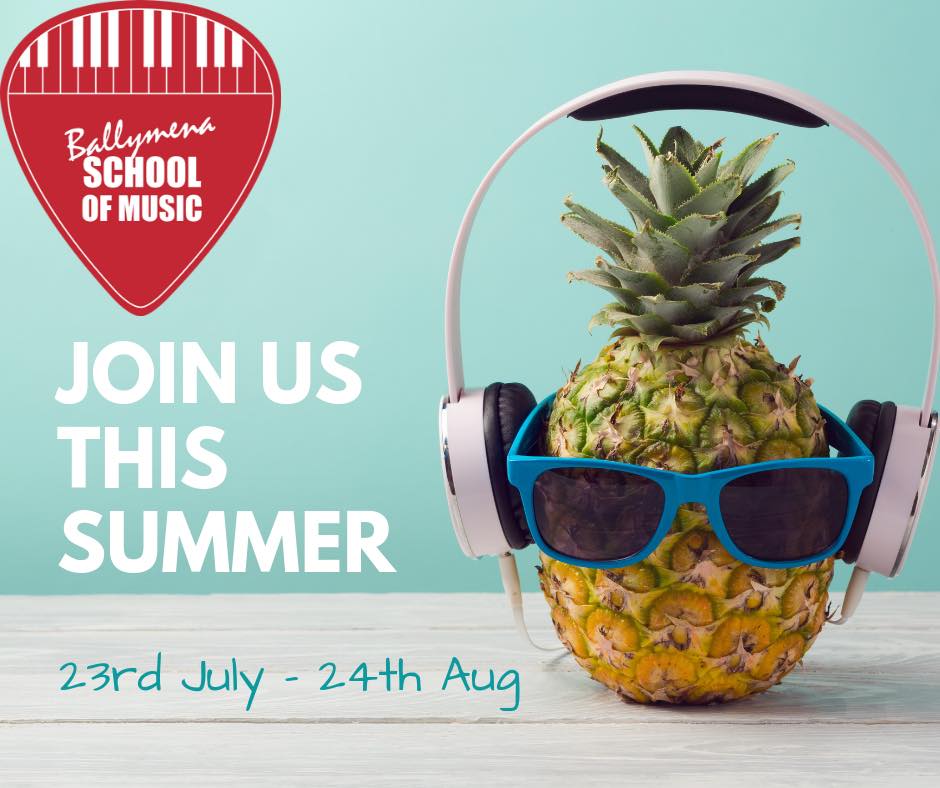 So what lessons and workshops are available?
 – Beginner Group Music Lessons – £35 for 45 minutes x 5 weeks for piano, guitar and ukulele
Groups range from 4 to 12 people
BSM can provide instruments on request (subject to availability)
Block booking of 5 weeks for £35
 – Summer Workshops – £55 – four different music workshops are available
Band workshop from 6th – 9th August
Music theory from 23rd – 26th July and 30th July – 2nd August
Orchestra workshop from 20th – 23rd August
Music Maker from 13th – 16th August
 – Introductory Lesson Offer – 2 offers available across a wide range of instruments
5 lessons x 30 mins – £50
5 lessons x 60 mins – £100
You can choose from the following introductory lesson offers –
Guitar lessons
Keyboard lessons
Piano lessons
Bass lessons
Drum lessons
Ukelele lessons
Vocal lessons
Cello lessons
Violin lessons
Clarinet lessons
Saxophone lessons
Flute lessons
Theory lessons
Summer 2019 Offers at Ballymena School of Music
So there's lots going on at Ballymena School of Music this summer. Lots of opportunities for you or your children to start learning a new instrument while having fun. If you would like to get started get in touch with BSM –
by phone – 028 2565 5669
by email – info@ballymenaschoolofmusic.co.uk
their Facebook page

here

call at Ballymena School of Music / Red Star Music shop at 6 John Street, Ballymena (opposite the Tower Centre car park)
simply fill in your name, email address, contact number and tick what you are interested in on this online registration form here.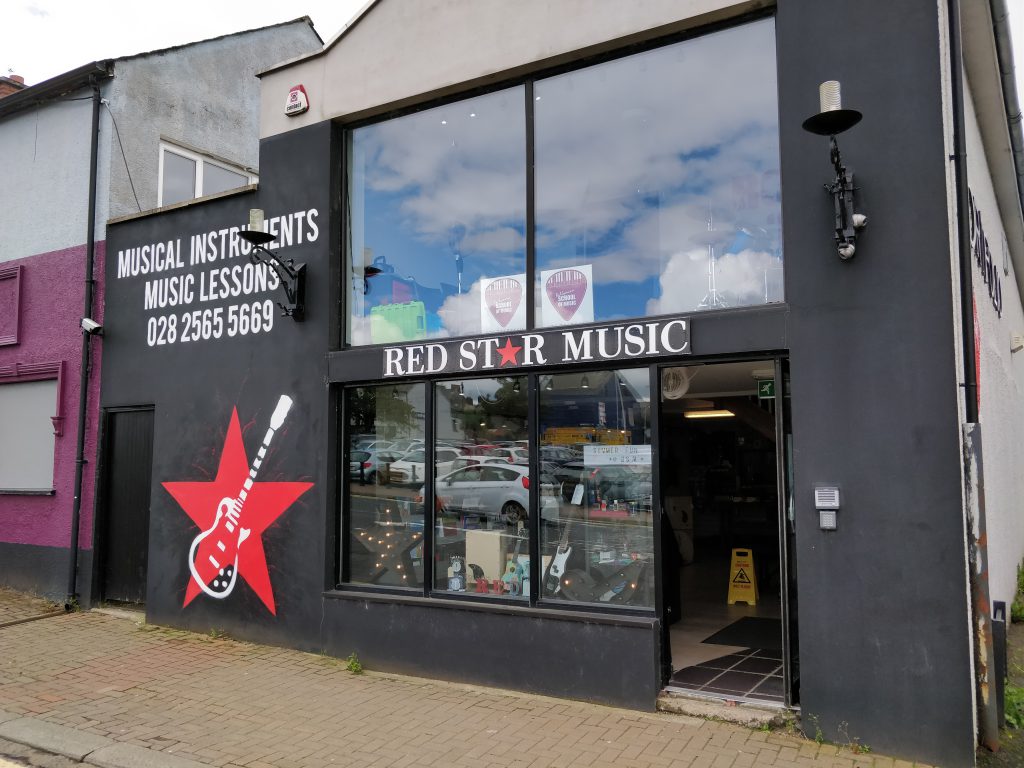 Ballymena School of Music / Red Star Music also stock a great range of musical instruments, music books and accessories.