Ballymena Pet Vet – professional and friendly pet healthcare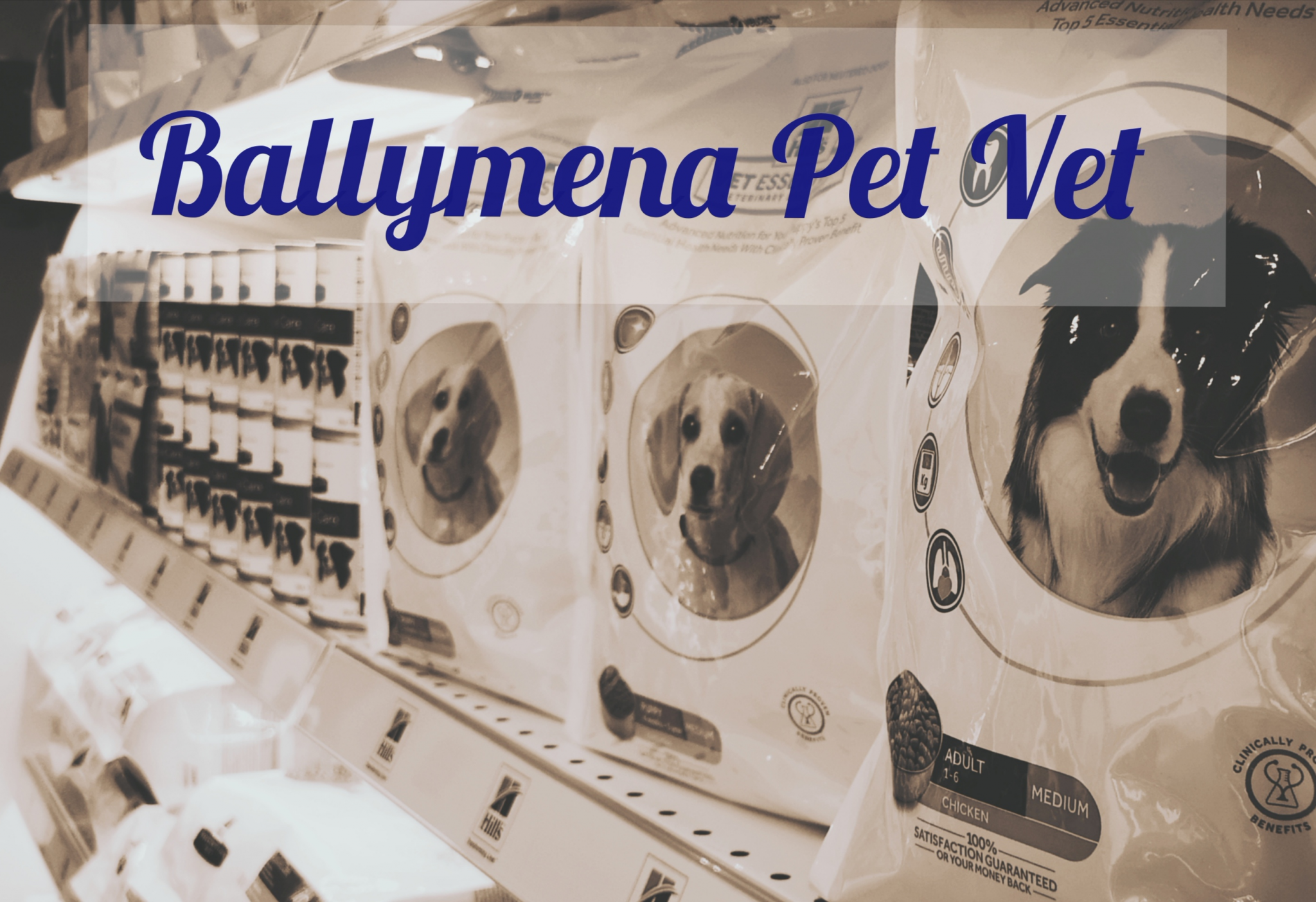 Ballymena Pet Vet has recently opened at 52 Henry Street in Harryville with the aim of offering a professional and friendly pet healthcare service for Ballymena pet owners. Run by Mary Davey and her team, they promise to look after your pet in the same way they would look after their own.
We called at the Ballymena vets to find out more and got a very warm welcome from Dory, the whippet!!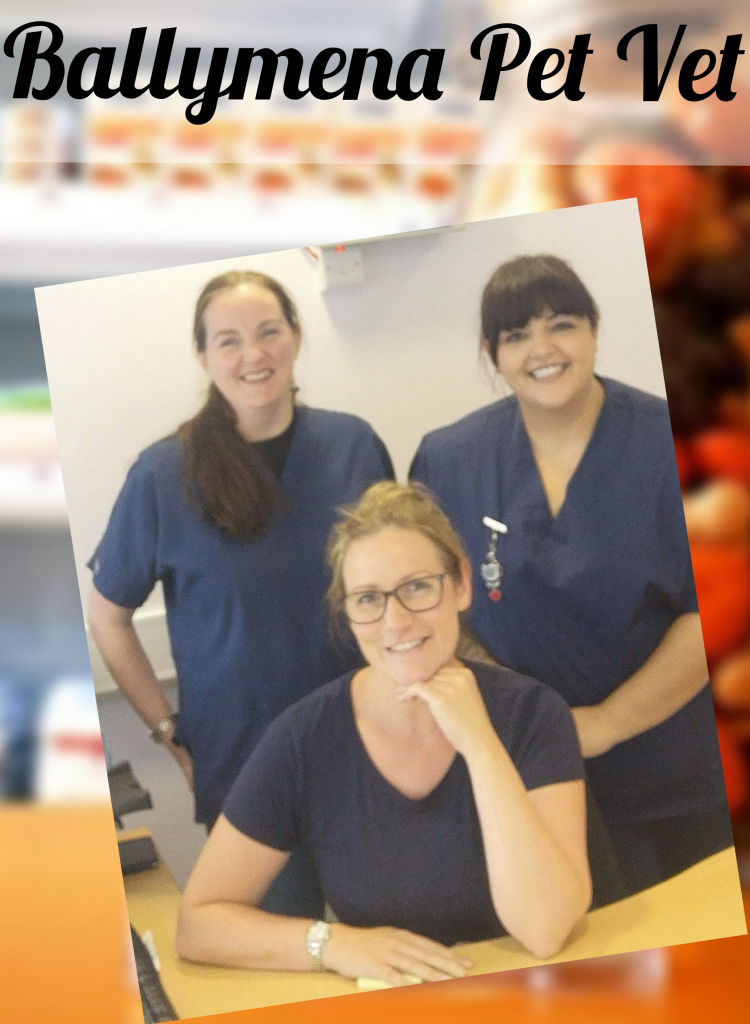 We spoke to Mary and asked her firstly to tell us a bit about her career and experience as a vet.
"I graduated from University College Dublin in 2001 and worked for a small animal practice in Dublin for a year before moving back to my home town Ballymena. I've worked for a few practices in the wider Ballymena area since then, always concentrating my attentions on working with pets rather than farm animals. Over the years I've increased my knowledge and experience and built good relationships with many clients. I'm really pleased to be able to work locally again with Lynsey and Sarah, we make a great team having worked together in the past. We are all so happy to be seeing so many familiar faces as well as lots of new clients."
What services do you offer at Ballymena Pet Vet and what sorts of animals do you treat?
"We offer a full range of veterinary services starting with preventative health care that includes vaccinations against diseases and treatments to prevent problems caused by parasites such as fleas, ticks and worms. When pets encounter problems we can examine them, investigate with blood tests and x-rays and then provide medical treatment and surgery as required. Our most common patients are cats, dogs and rabbits, but we're happy to see guinea pigs, hamsters, birds, tortoises and other reptiles."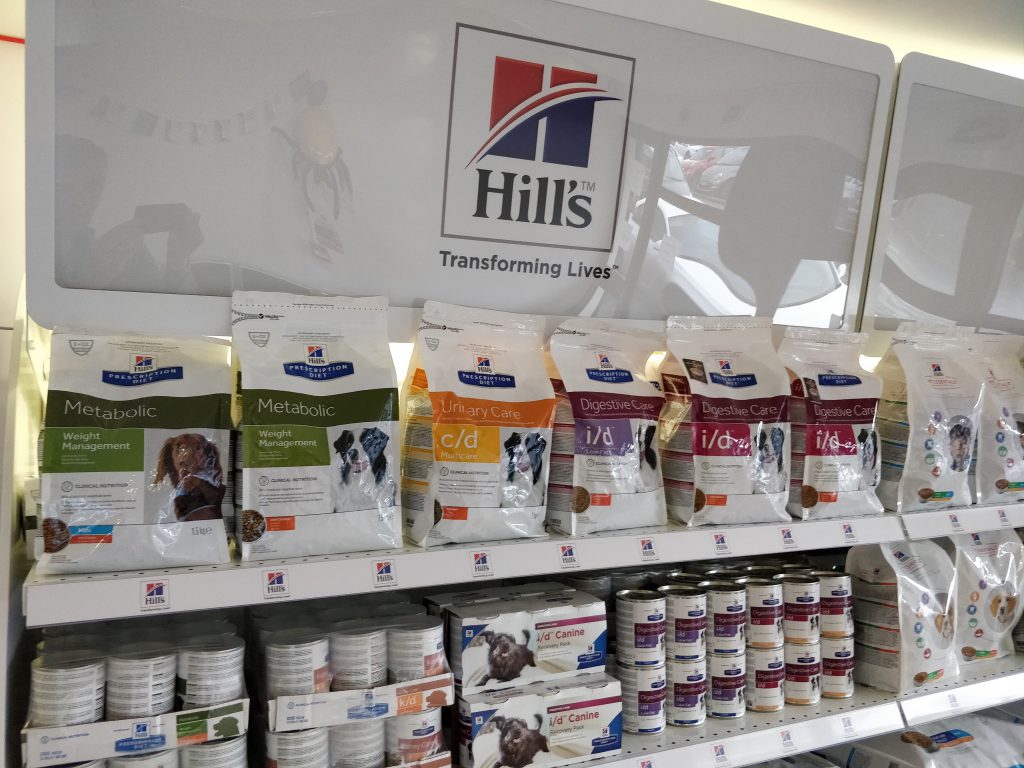 We see you sell a great range of Hill's pet food. What do you like about Hill's?
"As the longest standing veterinary diet provider Hills have a wealth of knowledge and research invested into making their diets top of the pet food range. They are constantly making improvements, not only in how their diets improve our pets' health, but also in how our pets enjoy eating them and both those things are very important to our clients."
If you are needing the services of vets in Ballymena, you can get in touch with Ballymena Pet Vet by phoning 028 2568 9646. You can also email them to reception@ballymenapetvets.com. Find them on Facebook here to keep up to date with news and events at Ballymena Pet Vet.