Raceview Mill is holding its regular Food and Craft Market. Based in Broughshane the Raceview Mill is located off the Raceview Road. Their next market will be held on Saturday 1st October from 11am – 3pm.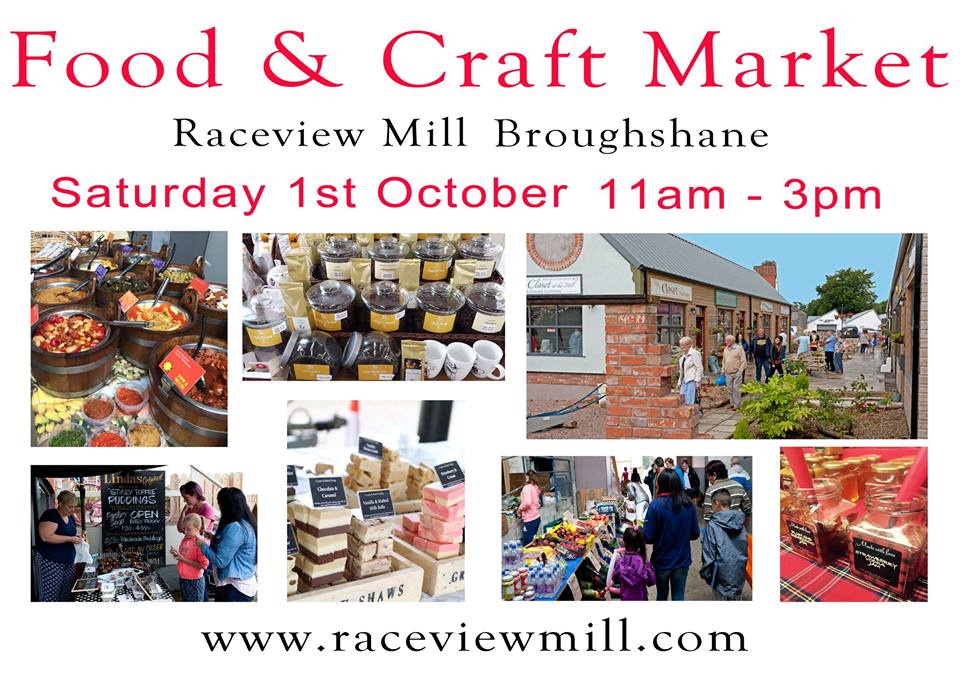 The Raceview Mill website have shared some of their reasons why everybody loves a market:
EVERYONE LOVES MARKETS.

Markets are a great visitor attraction but they are also a major contributor to economic development.

Several traders have started market stalls at Raceview Mill, then have grown to taking a unit here.

Soon, they start to employ part time staff, then full time staff.

Markets create sustainable employment by giving people a route to start selling their wares inexpensively.

They provide small traders, including crafters and food producers, an outlet to trial and to sell their wares.

Supporting local markets has a direct impact on the local economy in a way that buying from a supermarket never can.

They say;

The Raceview Mill markets are held in a massive covered heated hall which can hold over 100 traders, a music stage, seated area and still have lots of spill out area. The market, held on the last Saturday of every month, is the largest food and craft indoor market outside of Belfast St Georges and features live musicians. 
Click here to visit the Raceview Mill website and be sure to add the Food and Craft Market  to your diary.