Free range, free from antibiotics, free from growth promoters, great animal welfare, eco friendly farming – just a few of of the comments that describe how the animals are kept and the high quality of food available at Hillstown Farm Shop and Café. Based at 128 Glebe Road, Randalstown, BT41 3DT, the family have been farming here for 5 generations. The Farm Shop was opened in 2007, quickly grew to include the Café, which has recently won the 'Best Café in Ulster' award at the Yes Chef ceremony, and then the more recent addition of Hillstown Brewery.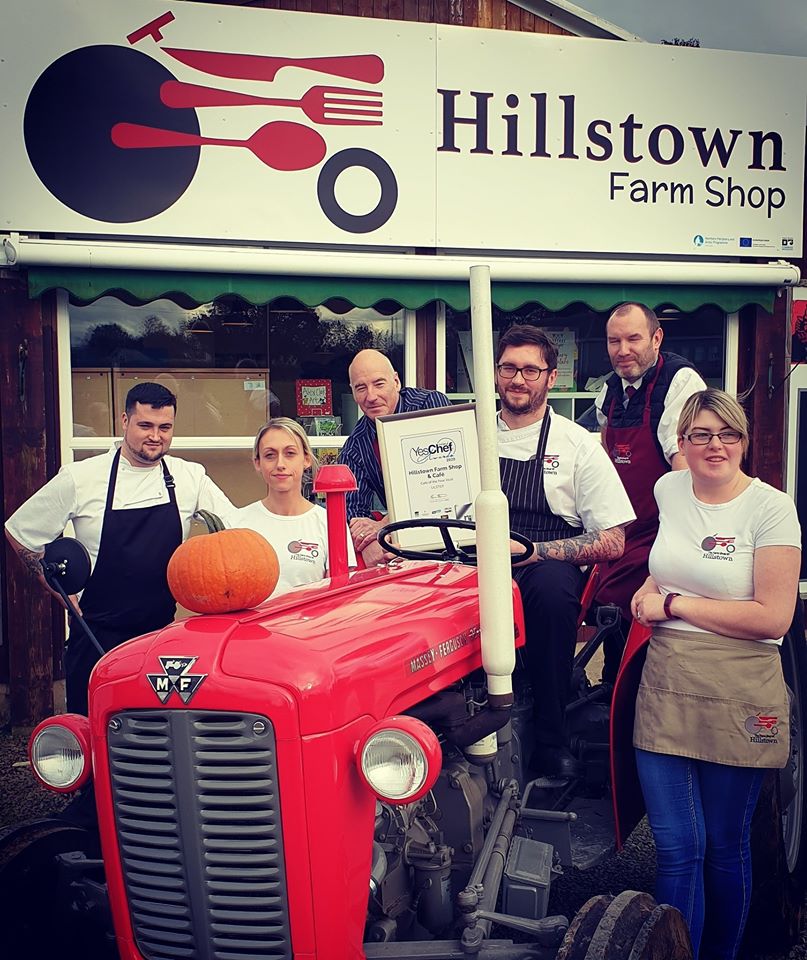 Breakfast at Hillstown –
They say breakfast is the most important meal of the day, and for many that means a good fry! Whether it's a 5 piece, 10 piece or 'build your own', a Hillstown Farmshop fry is a must! Included in their fries are their own award-winning sausages & nitrate free bacon. The bread is all supplied by local bakeries. As Hillstown say, "It won't disappoint!" Of course other breakfast options are available. More good news – if you're over 60 – you get 10% off your bill in the shop and café on Wednesdays.
Can't make it to the Farm Shop Café for breakfast? That's no problem, you can have the same delicious ingredients packed up and delivered to you for you to cook in your own home. Check out the Breakfast Box available to order online here, along with many other meat boxes, packs and hampers.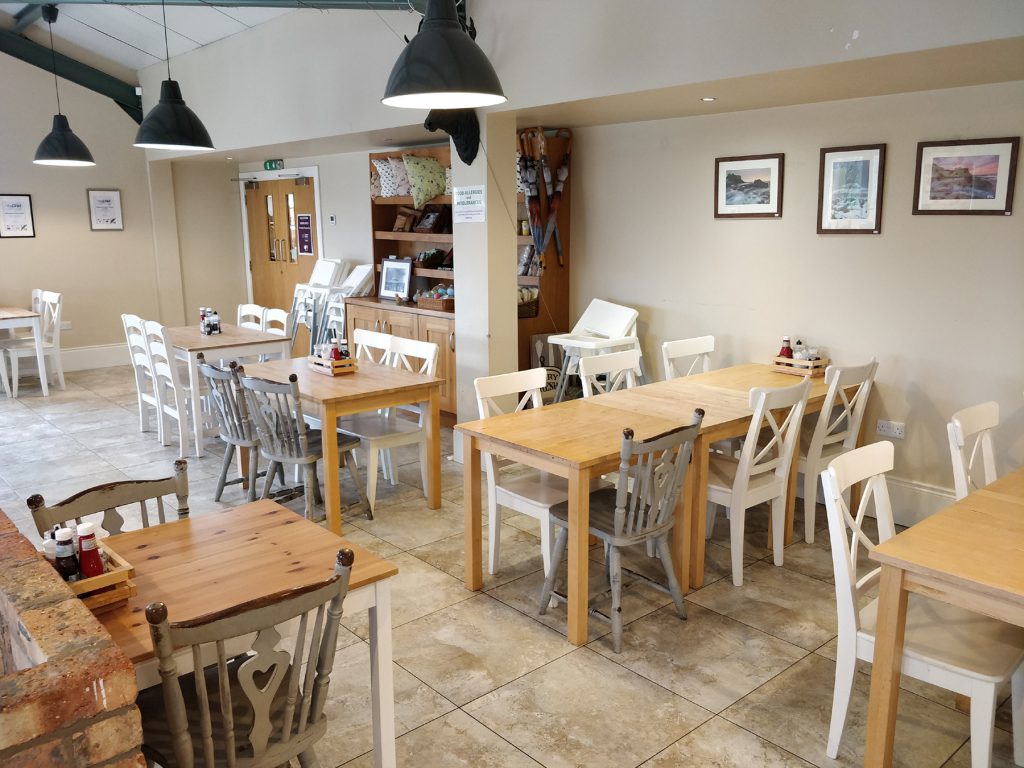 Events at Hillstown –
Afternoon Tea at Hillstown Café – Keep an eye on the Hillstown Farm Shop Facebook page here for the dates of their afternoon teas. The next one is 14th March. They say, "Our talented chefs loves to create exquisite afternoon teas which are different every time. Although always unique, our afternoon teas still consist of dainty finger sandwiches, hand made pastries and sweet treats." Contact the Farm Shop to book your afternoon tea treat.
Steak And Cake Fridays – what's not to like about a steak followed by dessert at the end of the working week! You get the 2 courses – main and cake – for £12.50 per person. You can BYO bottle and there's free corkage. These are very popular evenings so you will need to book your table on 028 9447 8662.
Hillstown Steak Nights – enjoy the best of seasonal local produce served with the super tender and delicious Hillstown Farm steaks in the comfortable surroundings of the café. Farm butcher, Ally, hand-picks and cuts each steak to order. At £32.50 per person these are a super night out – great food and craic. The steak nights are also BYO bottle events. Get your name down for the next Hillstown Steak Night experience by phoning 028 9447 8662.
Hillstown Farm Shop
As well as having a great range of their own produce in the shop they also carry a great selection from many other local producers and makers. Meat, fruit and veg, oils, teas, bread, soaps – the list goes on. Well worth a visit if you're keen to support local businesses and want great quality local produce.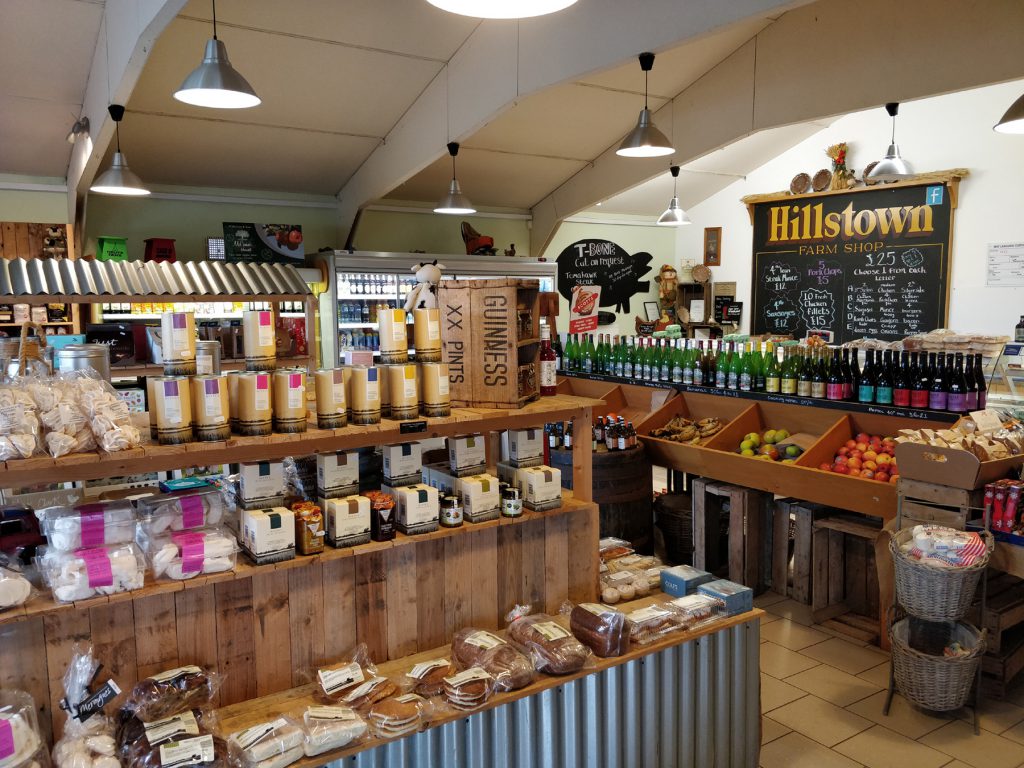 Find out more about the team at Hillstown Farm Shop by going to their website here. As well as the shop and café on the Glebe Road they also have an online shop here with free delivery on orders over £50.