Follow Coffee on Greenvale Street, Ballymena has new owners. Lesley and Mark took over the business at the beginning of March 2020 and have great plans ahead for all you coffee and food lovers!
We called in to speak to them (and enjoy a coffee!) and find out more about what you can expect from a visit to Follow Coffee. First we asked what's new at Follow since they took over. They said,
"Follow regulars will have noticed a few changes since we took over. Firstly there's an updated menu. All the favourites are still there but we've added lots of specials. We're still serving the same great coffee from Belfast company, Bailies Coffee Roasters, and we have a fantastic takeaway offer for our morning customers – a coffee and bacon butty for only £3.50, available from 8:30am – 10:30am from Monday to Friday. Keep checking our social media for more of our regular updates and offers.
"We have new additions to the sweet treat menu too. We're keen to support and promote local bakers and producers, so we now have the amazing Linda's Originals goodies available. Her Brownies are famous in Ballymena and beyond and you can now get them at Follow!
"We also want to cater for customers who want or need alternatives so, for example, we are now serving Oat, Almond and Soya milk options."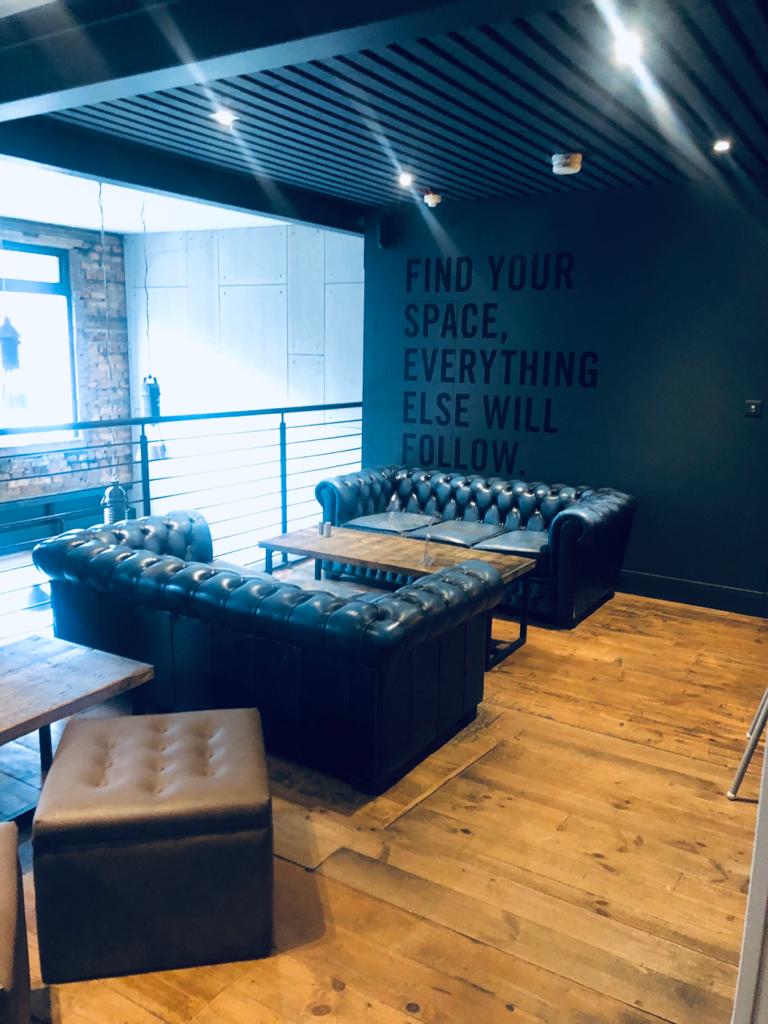 What plans have you guys for the future of Follow Coffee?
"It's very early days yet, but we've been sketching, thinking and discussing lots of options. It's probably best to say 'watch this space' and see what happens. We've enjoyed coming to Follow over the last few years and now that we're the owners we want the warm, welcoming and relaxing ambiance to continue – a space where people can chill and enjoy some great coffee and tasty food. We would love to see you soon!"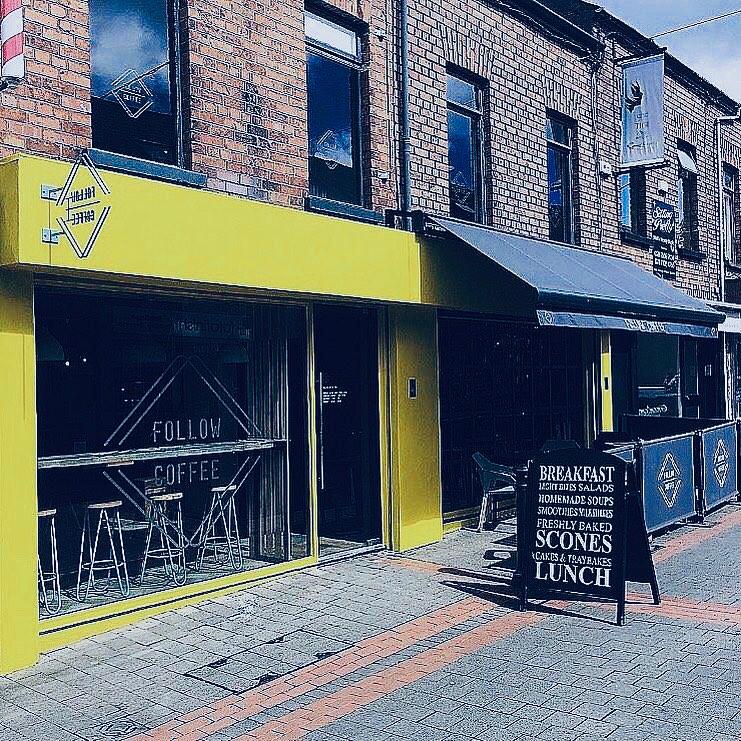 Follow Coffee, Greenvale Street, Ballymena
So if you've never been, why don't you give Follow Coffee a try. They're at 21-23 Greenvale Street and are open from 8:30am to 5pm Monday, Tuesday & Wednesday and 8:30am to 6pm on Thursday, Friday & Saturday. Closed Sundays.
You can keep up to date with the news at Follow, their weekly specials and more on their Facebook page here. They're also on Instagram here.