Robert Adair Jewellers, Mill Street – Special Event 2018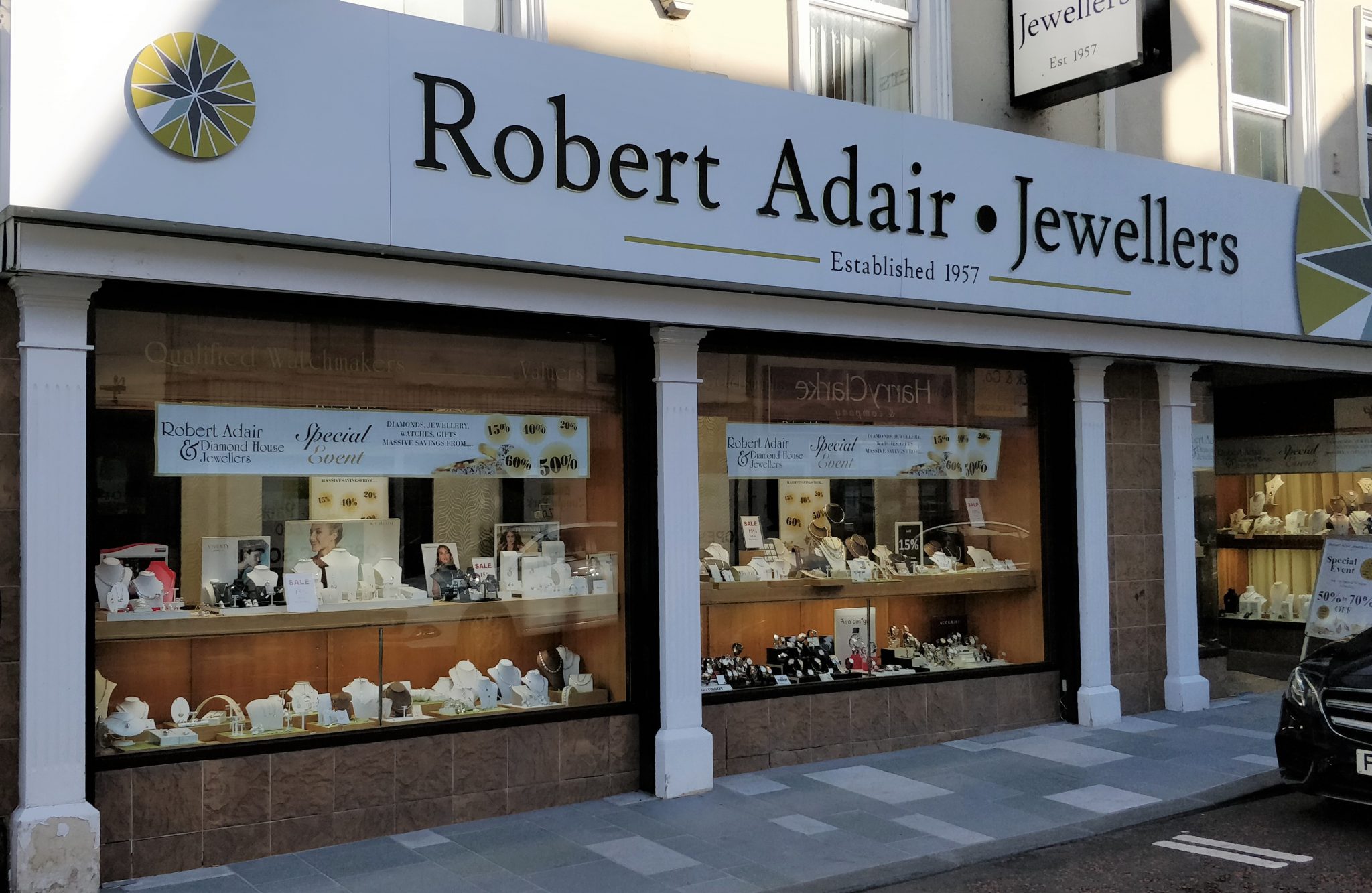 Robert Adair Jewellers on Mill Street have just launched their 'Special Event 2018′ with great offers which will be available for 2 weeks only. The promotion will end on Saturday 3rd November 2018.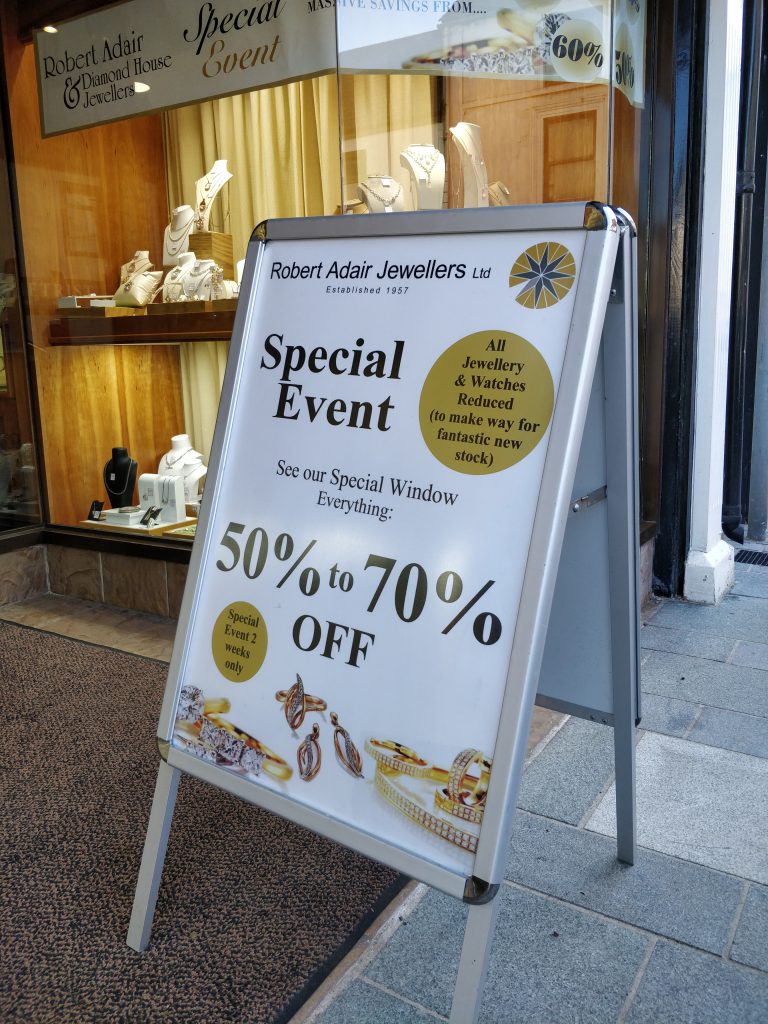 'Special Event 2018' window
Next time you're out shopping, check out their 'Special Event Window'. Many items in this window are reduced in price between 50% – 70%. Everyone loves a bargain and this is definitely the place to grab a bargain in both jewellery and watches. What a great time to get some Christmas shopping done!
For example,
Thomas Sabo Sterling Silver jewellery – everything at least 50% off.
Mi Moneda – a beautiful range of jewellery – now reduced by 50%
Many watches by top brand names including Michel Herbelin, Accurist, MAX and Thomas Sabo – reduced by 50%
Some of the items available at greatly reduced prices in the 'Special Event 2018' window.
Price reductions on all jewellery and watches in the showroom
All jewellery and watches throughout the showroom have been reduced to make way for new stock arriving soon. They have a great selection, with stock from several well known brands all well reduced.
Throughout the 'Special Event 2018' Robert Adair Jewellers are also running a Facebook competition. So now is a good time to like their page and share the competition post to be in with a chance of winning one of three £50 gift cards. You can go straight to their Facebook page here.
Robert Adair Jewellers, Mill Street – Special Event 2018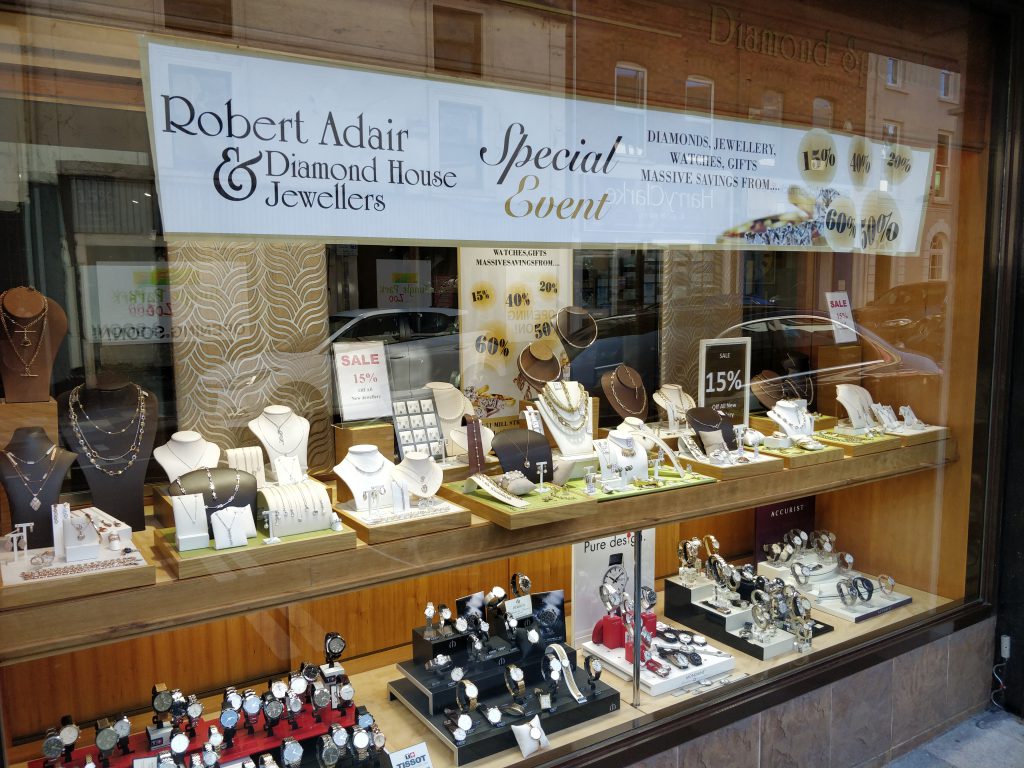 Robert Adair Jewellers have been serving Ballymena shoppers for many years. In fact last year they celebrated 60 years in business in the town. This is only achieved through having a great product range and giving great customer service. Here's a recent piece of feedback from a customer. "What an absolute joy it was to deal with Stuart and the staff. I was overwhelmed by the level of customer service I received from start to finish."
You can find out more about Robert Adair Jewellers on their website here. The shop is situated at 47-51 Mill Street, Ballymena.