'Ballymena – A Right Sketch' | Ballymena Sketchbook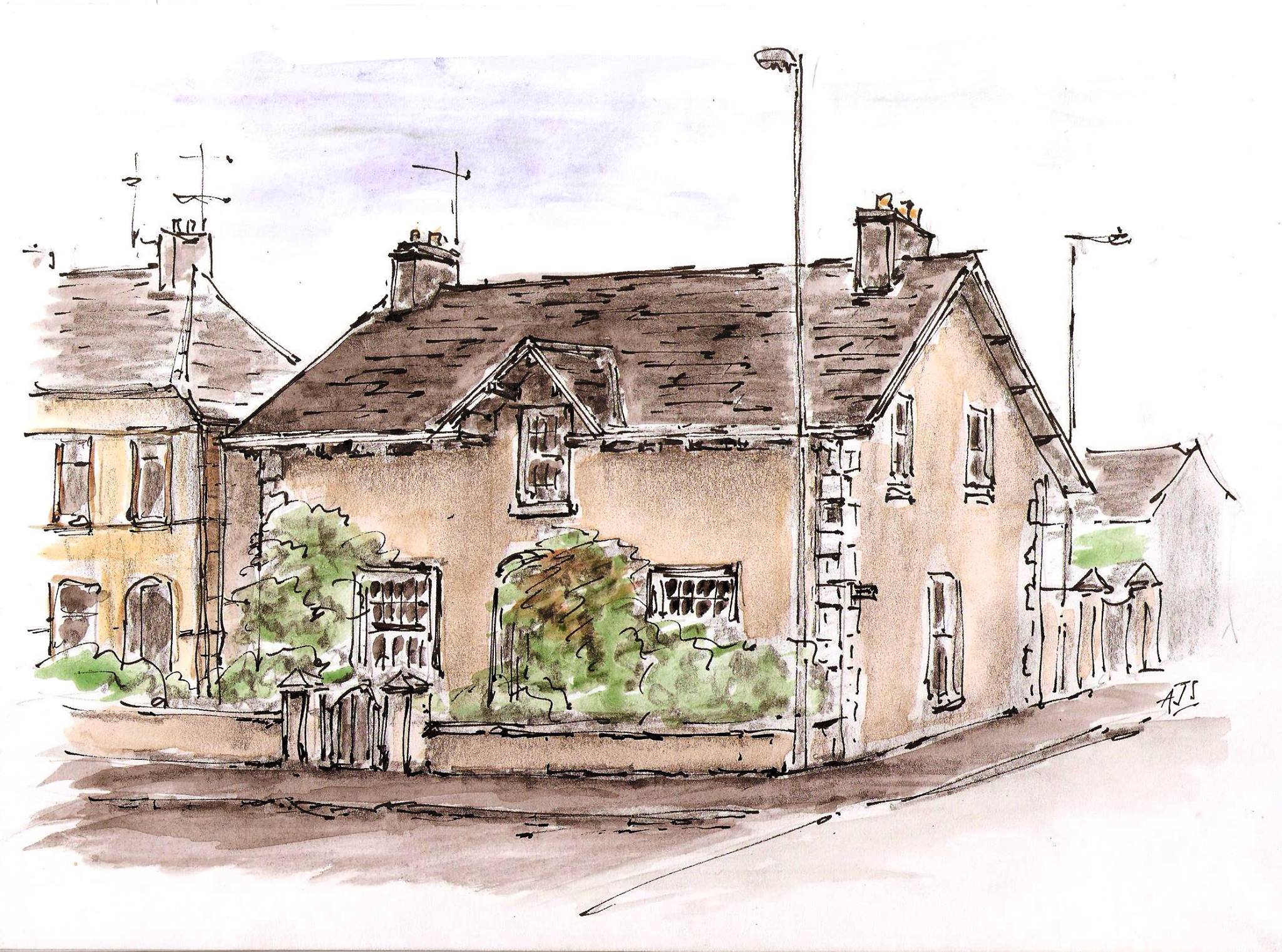 'Ballymena – A Right Sketch' is just one of several tailored presentations given to groups by Adrian Steele of Ballymena Sketchbook.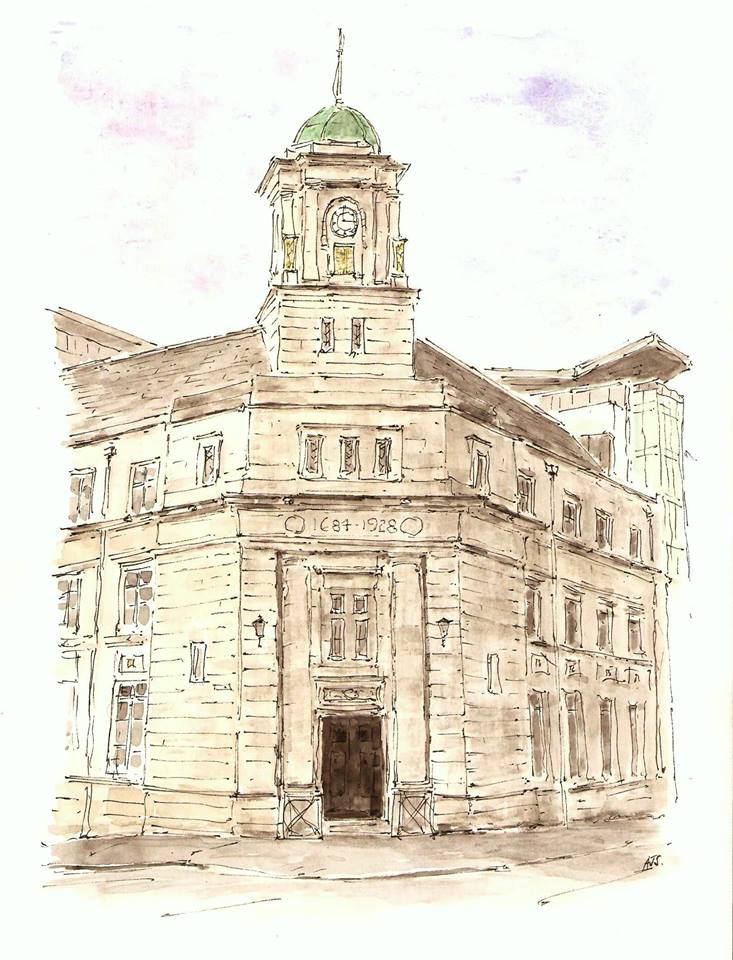 Adrian has been sketching many buildings and landmarks in Ballymena and the surrounding villages for several years now, building up quite a portfolio. More recently he has created a presentation built around them which he now takes to groups and organisations. All the proceeds from his presentations goes to charity with MacMillan Cancer Support already benefiting from these donations.
Are you involved in a group, organisation or church and would like Adrian to bring –
'Ballymena – A Right Sketch'
– for an informal evening of presentation and conversation? If so, Adrian would love to hear from you. You can message him on Facebook here.
We spoke to Adrian and asked what a typical presentation consisted of. He said,
"The presentations work best when there is lots of conversation and discussion about the buildings involved. I talk a bit about their history, but I like others to add, correct or expand on that – and particularly to share their own stories and memories of a particular building. My presentation is not meant to be a formal exercise. Often groups will allocate about an hour, which is enough time to talk about and discuss 20 sketches. But very often we stretch the time limit just a bit, and the craic is mighty! As you mention in the article, any and all fees go directly to charity – either Macmillan Cancer Support or a local cause if the group involved prefer that."
As well as 'Ballymena – A Right Sketch', Adrian also has presentations prepared for other areas including –
Out and About in County Antrim
Round the Coast – Belfast to Derry/Londonderry
The North Coast – Ballycastle to the Port
The Work of Charles Lanyon
Check out Ballymena Sketchbook on Facebook here to see many of Adrian's sketches of iconic buildings and landmarks of Ballymena and the surrounding area.