Purple Dragon at Ground Espresso Bar in Ballymena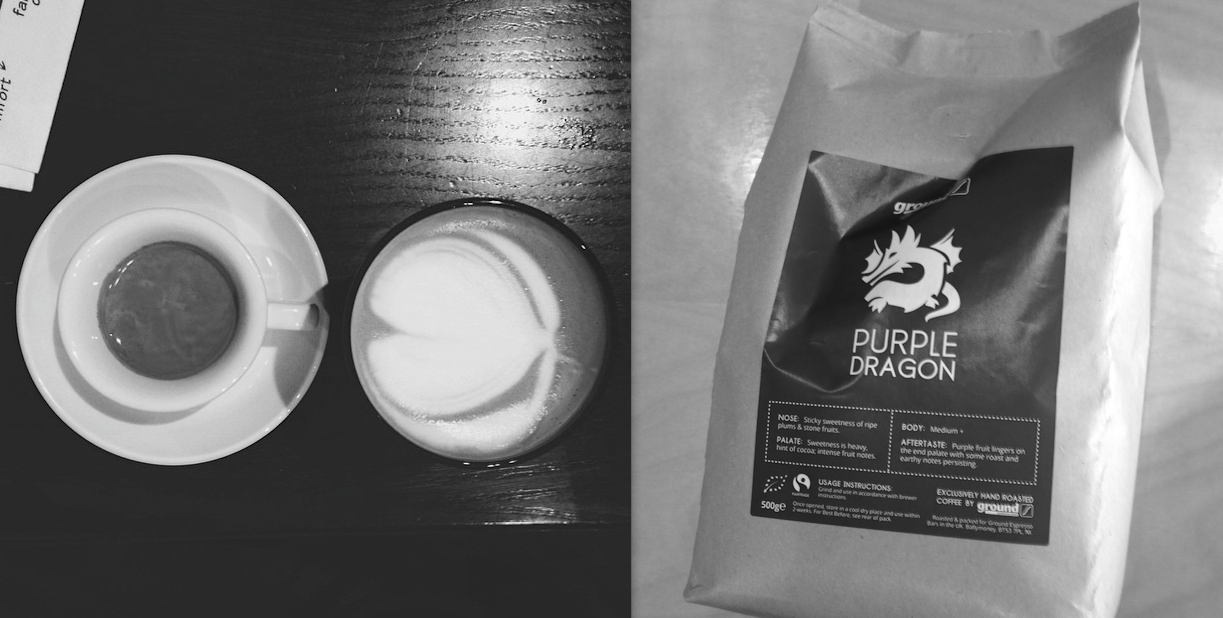 Ground Espresso Bar on Ballymoney Street in Ballymena recently unveiled their new house blend. So from now on when you ask for a coffee you will get a cup of Purple Dragon. We tried an espresso, a latte and an americano and thought that is was lovely.
Bags of Purple Dragon coffee beans can be bought at the counter and the staff at Ground are happy to grind them for you so you can also enjoy some Purple Dragon at home. If you are trying a cup look out for a plummy taste. Find out more about Ground Espresso Bars here.