Ballymena is full of fashion lovers and we are looking out for anyone who is braving the latest fluffy faux fur trend. Celebrities have been sporting it on the front row as well as on the catwalk and stores are starting to respond with fluffy affordable pieces.
Where did this trend come from?
The culprit is new super label Shrimps who made fur fun again. First the fashion editors picked up on the cosy trend and now it is set to be a winter favourite. Here is it girl Alexa Chung enjoying the latest Shrimps collection.
So how does a normal person incorporate this trend into their everyday wardrobe? Here's how we will would do it.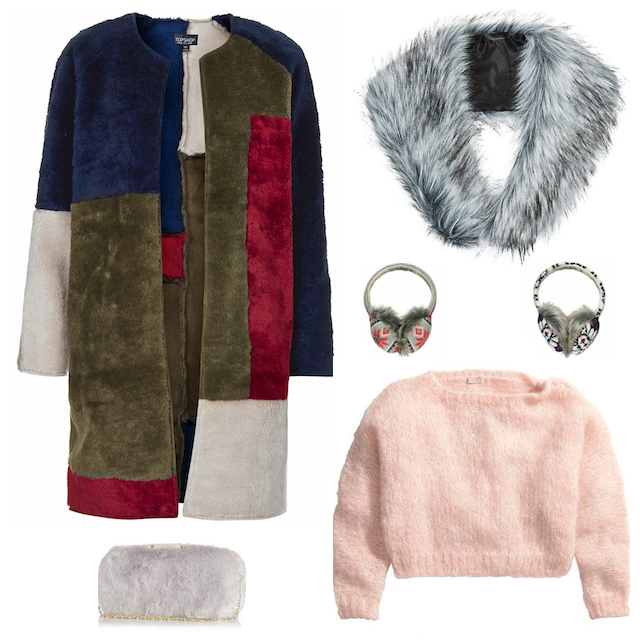 Go for broke in a full faux fur coat – This one is from Topshop.
Grab a fuzzy collar or stole – There are lots like this one in New Look.
Use accessories – River Island have this cute, but impractical, little clutch and we love these Superdry Ear Muffs.
Channel the fur look in easier pieces – This Mohair jumper is from H&M but we know that lots of the local boutiques have cute, unique mohair jumpers on offer (look out for interesting details on the back).
Have a stroll down Ballymoney Street and visit Greenville Street to see some of Ballymena's most fashionable boutiques. We especially love this ombre faux fur coat from Couples on Ballymoney Street, which will take you right from autumn through the winter months.
So don't let the fur frighten you, pick up something snuggly and fluffy in faux fur from Ballymena.