D Robinson and Son are painter and decorators from Ballymena who sponsor Radio Cracker. Radio Cracker raises money which goes towards charity projects in third world countries. In the past they have worked alongside Mission Africa, Coaching4Christ, and EMMS International. Full details all the projects and how to donate this year are available on at radiocracker.org.uk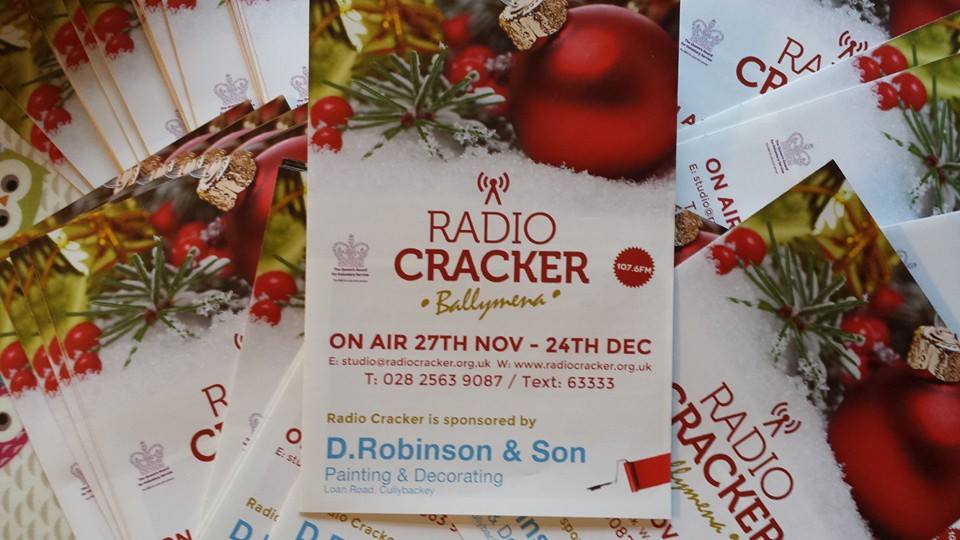 Radio Cracker is Ballymena's only charity radio station and has been on air for over 20 years and is set to return on the 27th November and continues to 24th December.
You can listen to it live to Radio Cracker on 107.6 FM and D Robinson and Son are happy to sponsor this great Christmas charity organisation.
Click here to view the on-line version of the schedule.