Castle Street in Ballymena hasn't looked quite like this for a good few years. Castle Street is the home to two churches – St Patricks and Ballymena Elim. In this picture we can see the iconic tower which was our original town hall.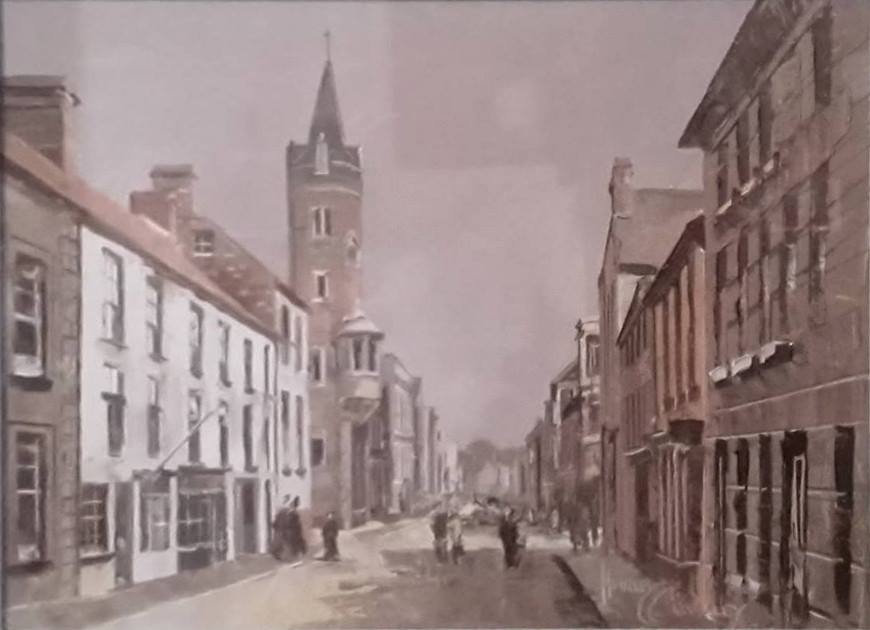 Castle Street is home to Waveney Eyecare which sits on the corner of Castle Street and Church Street. Waveney eyecare can perform your eye test and fit you with designer frames, or help you to choose something which costs less but looks equally as good. They perform repairs and ultrasonic cleaning for glasses – click here to visit their website.
Peter Crookes Dental Practice is also in Castle Street. Peter Crookes has been serving the people of Ballymena since 1987 and has been located in the Castle Street surgery since 1999. Click here to find out more about the dental surgery.
It also is the location of Spences Menswear and Footwear – a store that has been trading in our town for over 80 years. Spences is a family run business which has been operating from their shop in Castle street for the past 60 years. In that time I am sure that they have observed many changes as businesses have come and go. To find out more about Spences Menswear and Footwear click here to visit their website.
And if you would like to look at more Old Photographs of Ballymena then click here to visit the Facebook Page.