Turning Point NI are holding a coffee morning to raise awareness and funds for their organisation. The fund raised will be used to help keep the Suicide intervention and prevention unit running. Turning Point NI have identified a real need for this service in our Ballymena and beyond and have organised a morning which includes a cake sales, raffle, some face painting for kids and a yoga demonstration. Turning Point NI say:
We have a dedicated team who are fully committed to helping people in crisis or are struggling with daily life… So please help us to help those in need of our service."
The Coffee Morning will be held on Saturday 19th March starting at 11am and running until 1pm in Unit 1, Parkhall Shops, Antrim.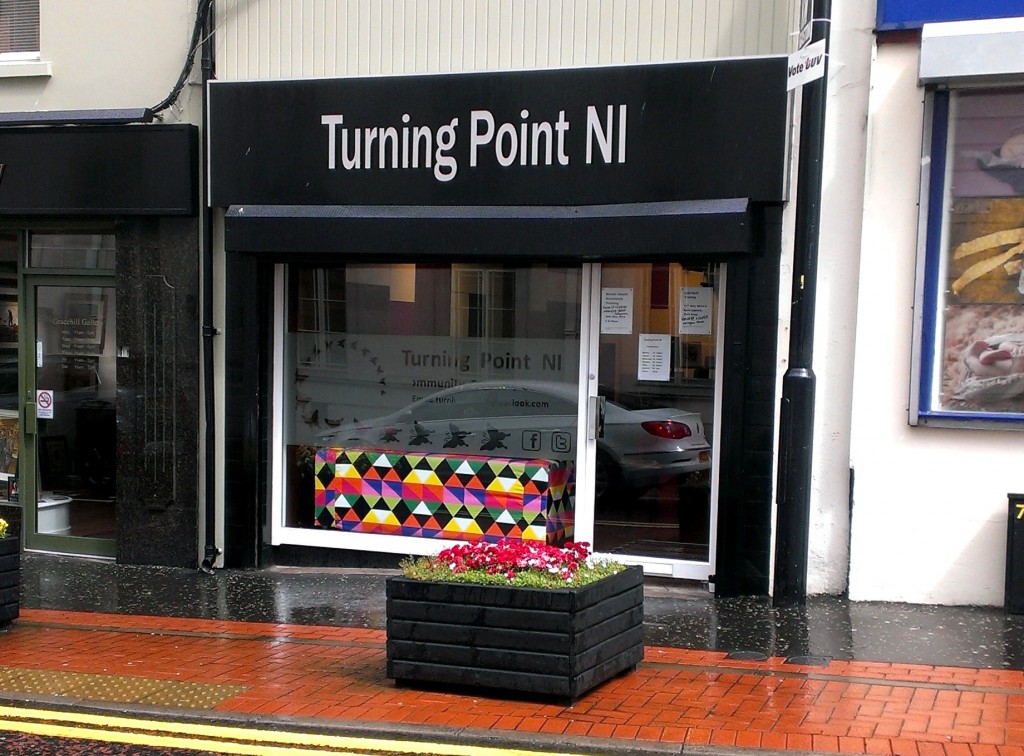 Also a big well done to the team at the Vodafone Shop in the Fairhill Shopping Centre in Ballymena who have chosen Turning Point NI to receive the Vodafone Community Connection Award.
This will enable Turning Point NI to keep providing this much needed service in the community. Well done to all the volunteers and fundraisers who are supporting this important cause. Turning Point NI have a facebook page which you can like by clicking here, once you have done that you can share the page with your family and friends and help others to find help and support through this great organisation. Turning Point NI are based on Mill Street in Ballymena.