Local interior designers McMillan Interiors want to 'bring a new dimension to the definition and enjoyment of home'. Based at The Outpost, Loan Road, Cullybackey near Ballymena, McMillan Interiors are husband and wife team Niel & Catherine McMillan. They are keen to 'draw from your own personality and creativity, to help you design a home interior that beautifully reflects your taste and style'

Having been in the interior design business for 28 years, the McMillan's bring loads of experience to this new venture. After a short break, they have decided to get back to what they love doing – helping people to create beautiful rooms and spaces where they can relax and be comfortable.
As well as a new studio at their Cullybackey premises they also realised the importance of having a good online presence. As a result they have recently launched their new website. It's full of colour with lots of useful and interesting articles to help you. Sections include 'Trending' – totally current articles where they will bring you the latest in interior design trends. Currently there's inspiration for coastal living … caravan interiors and fabrics for conservatories, patios etc. Check it out here.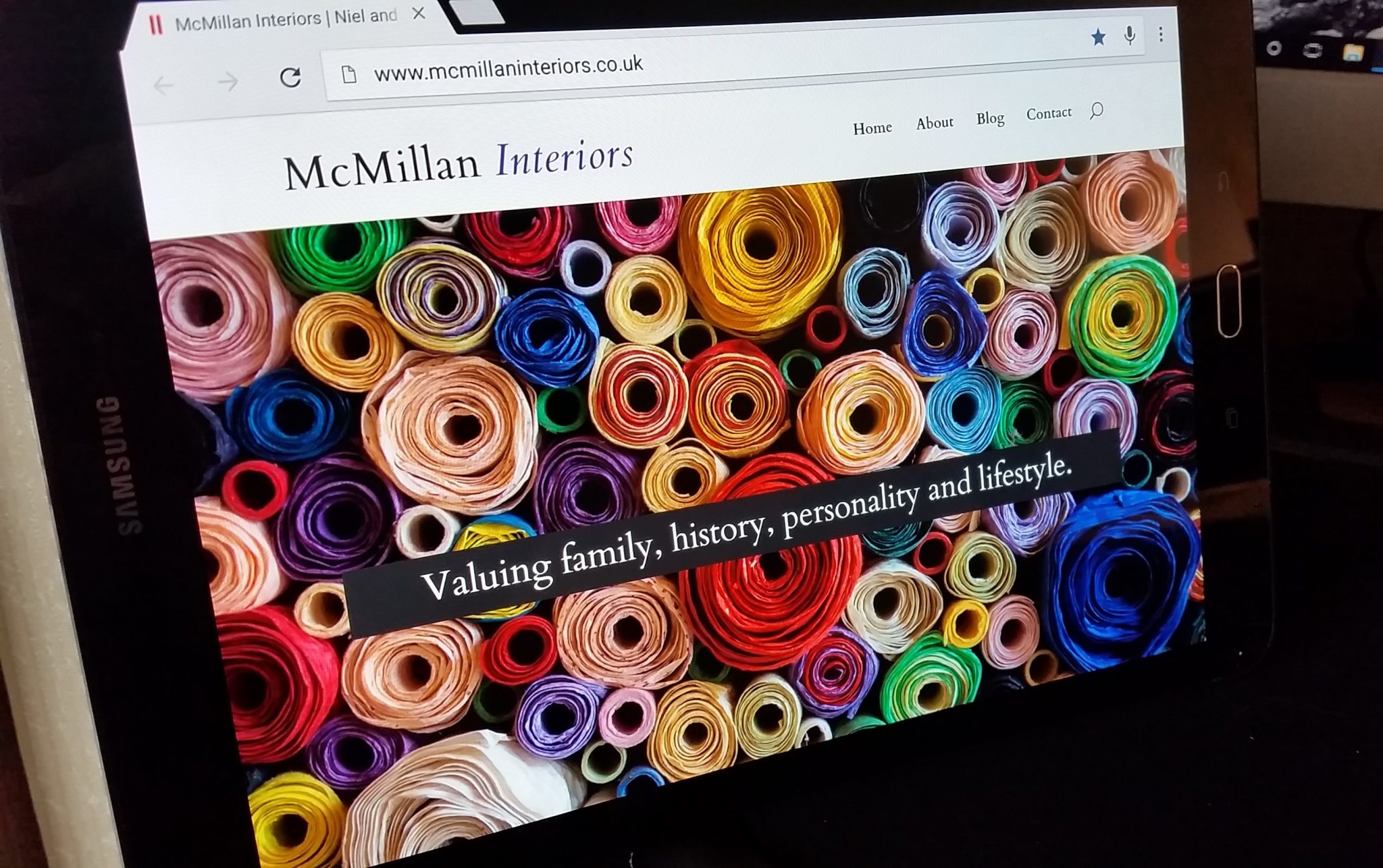 Also on their new site they include sections covering 'What's New' from the leading fabric manufacturers and designers. 'Something Special' is exactly that – an area where they will write about experiences or specific items of interest & a diary where they will keep you up to date with events at The Outpost.
Local interior designers McMillan Interiors have many years of experience in designing beautiful homes. Catch a glimpse of what they can offer on their website here or book an appointment to see them in their new studio at The Outpost, Loan Road, Cullybackey.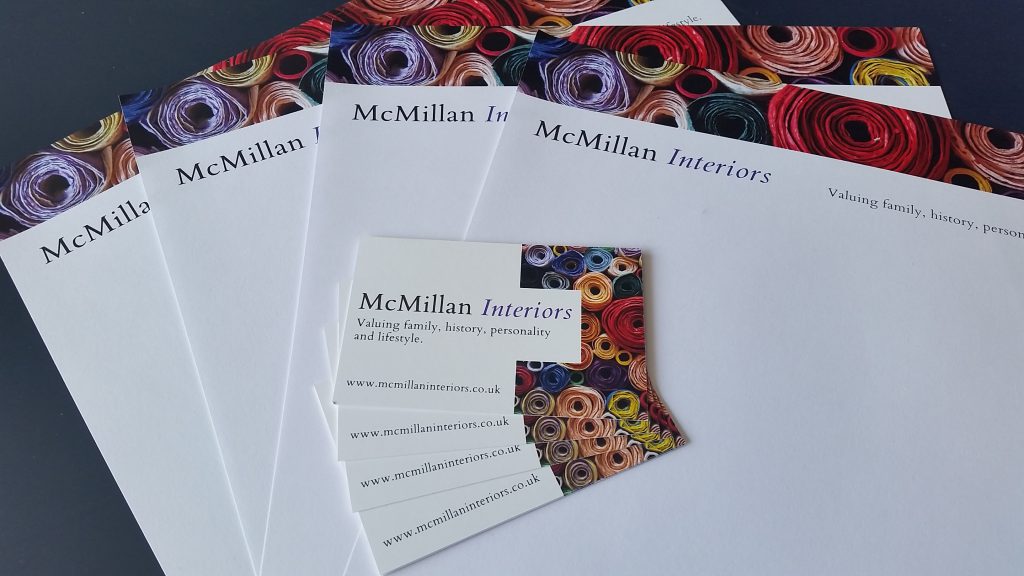 We also like their new business stationary using the same colourful fabric theme throughout.
You can also keep up-to-date on their Facebook page here. Better still if you're thinking of redecorating get in touch with Niel 07970 991131 or Catherine 07808 959212 and book an appointment at their studio outside Cullybackey. Here you can browse through a huge fabric library, wallpapers, paint and accessories.  You can also take advantage of their professional  guidance and their experience of many years in the interior design business. It's great to see local interior designers McMillan Interiors bringing a fresh and unique approach – valuing family, history, personality and lifestyle in each project they work on.