Ballymena has plenty to offer if you like shopping, eating out and relaxing. This weekend here are a few extra things that we recommend you check out this weekend.
Things to do this weekend in Ballymena
1/ Raceview Mill Market
We have mentioned it here before but if you haven;t been then make sure that you visit Raceview Mill this Saturday to check out their Arts and Crafts market. It runs from 11am -3pm and you can find gifts, crafts, food and treats. All the pictures below are from the Raceview Mill Market Facebook Page which you can follow here.







Head down on Saturday for a fun day out.
2/ Head to the Cinema for a Family Film.
The second of the Things to do this weekend in Ballymena involve two classic books have been released this summer as major feature films.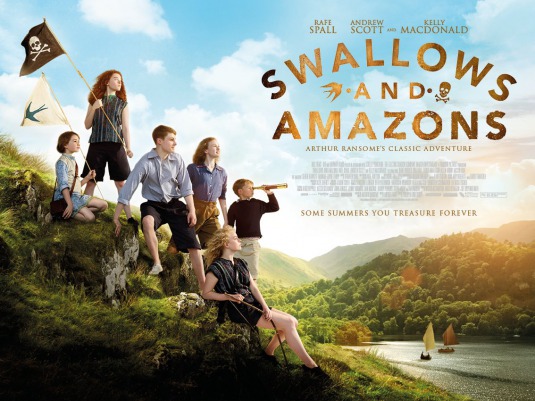 The first is the Classic Swallows and Amazons written by Arthur Ransome's Childrens novel.
The films chronicles the story of Walker children on their adventures in the Lake District with the goal of claiming a remote island for themselves. Heading over there on the boat "Swallow", they soon discover they're not alone. A gang of rebellious children, the Blacketts also known as the "Amazons", have set up camp there, and a battle for the island begins. But with Britain on the brink of war and a "secret agent" looking for the Blackett children's uncle, real battles aren't far away, and their childhood paradise is turned upside-down. (Source)
And the other big summer film is Roald Dahl's The BFG.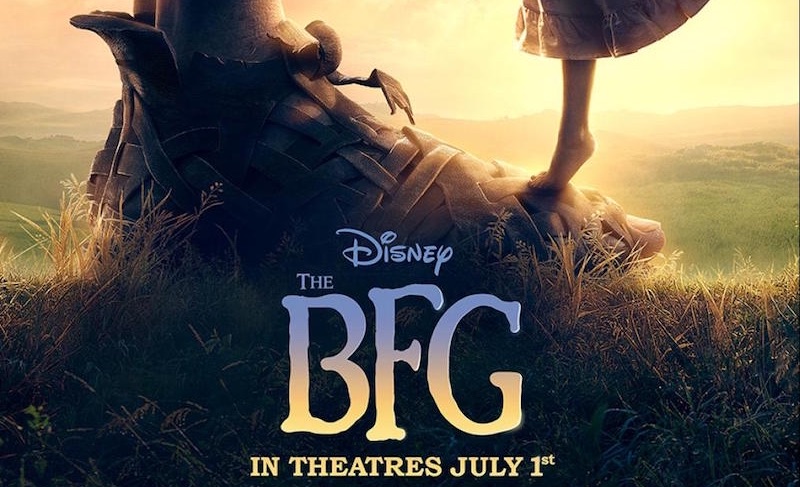 Irresistible for any Roald Dahl fan we reckon this film is perfect for a rainy weekend!
Ten-year-old Sophie is in for the adventure of a lifetime when she meets the Big Friendly Giant (Mark Rylance). Naturally scared at first, the young girl soon realises that the 24-foot behemoth is actually quite gentle and charming. As their friendship grows, Sophie's presence attracts the unwanted attention of Bloodbottler, Fleshlumpeater and other giants. After traveling to London, Sophie and the BFG must convince Queen Victoria to help them get rid of all the bad giants once and for all. (Source)
Find out showtimes from the IMC cinema in Ballymena here.
3/ Go to the buggy workout.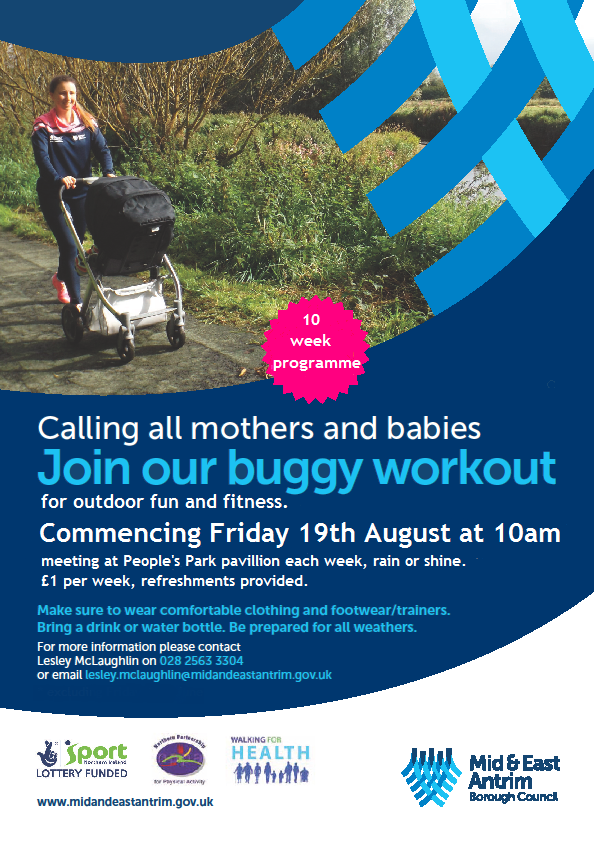 If you are a new mother then head down to the Peoples Park on Friday morning to join the Buggy Workout. Starting at 10am from the Pavillion this is a great opportunity to get some fresh air, some exercise and meet other new mums. Please share this with anyone who is a new mum and might be interested.
And don't forget the Dress up Screening of Cinderella at the Braid Film Theatre which Ballymena Today blogged about here.