Olive Lane Launch Night at The Braid Arts Centre
Wednesday 18th September 2019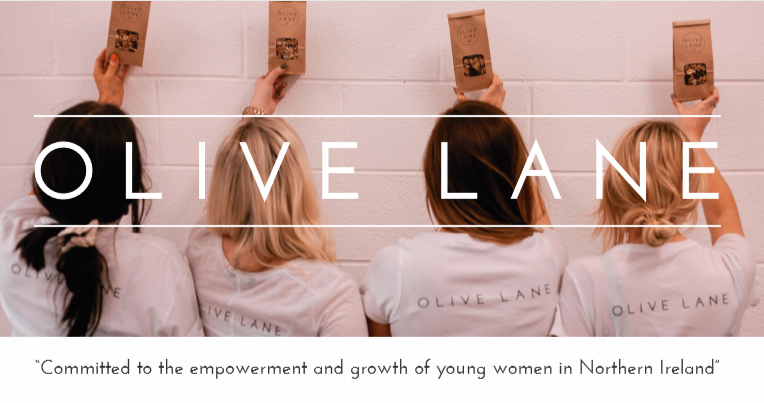 Olive Lane launch night is on Wednesday 18th September 2019 in The Braid Arts Centre.
Olive Lane – a social enterprise aimed at the empowerment of vulnerable young women – will be launched on Wednesday evening in The Braid Arts Centre, Ballymena at 7:30pm.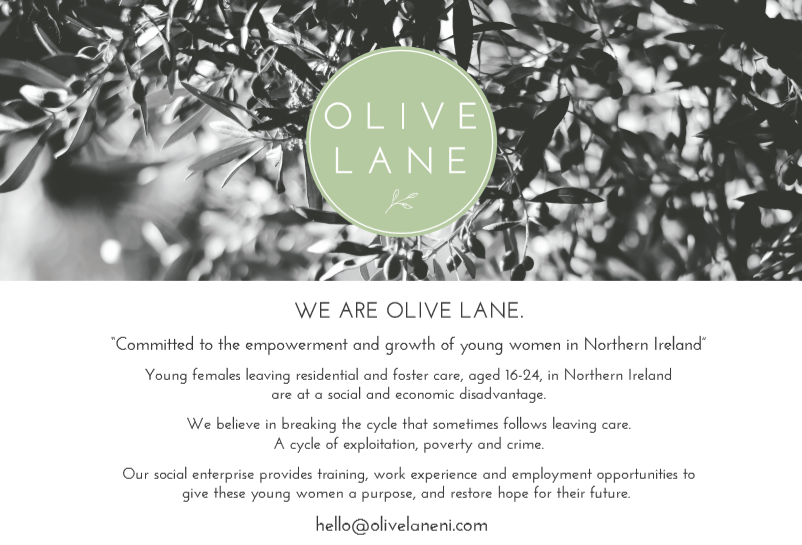 As Olive Lane's co-founder, Melissa Campbell explains, the project was founded in response to a very specific need.
She began by saying: "Young females leaving residential and foster care placements in Northern Ireland are at a social and economic disadvantage.
We exist to give opportunities and purpose through training, employment and community."
Melissa went on to say: "We seek to empower and equip women with hope for a future, and to give them the tools to secure it.
We are a social enterprise with the aim of providing a safe environment where young women can flourish and reach their full potential."
"Using opportunities in the hospitality industry, we want to promote employability and entrepreneurship, equipping women with transferrable skills for the working world.
"We offer training, mentoring and support within Olive Lane to empower young women to find their purpose and build their career," she added.
Olive Lane launch night – The Braid Arts Centre
Wednesday 18th September at 7:30pm
The launch night will provide an opportunity to to hear more about what the team at Olive Lane are doing and where they are hoping to go… and there will be some granola and coffee for you to sample!
If you are interested in going along to the launch, simply register for free at this link.
You can also discover more about Olive Lane by logging on to their website here or find them on Facebook here.