Ballyprint transform stairwells in Cullybackey College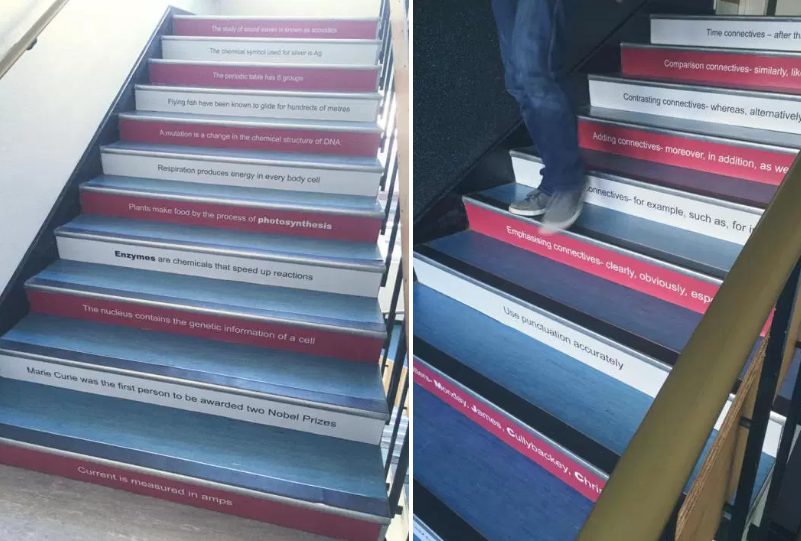 Ballyprint are a local Ballymena business who provide design and printing services throughout Northern Ireland. They have just carried out one of our favourite jobs we've seen in a while. As students return back to school some will notice an upgrade to their staircase! Just take a look below: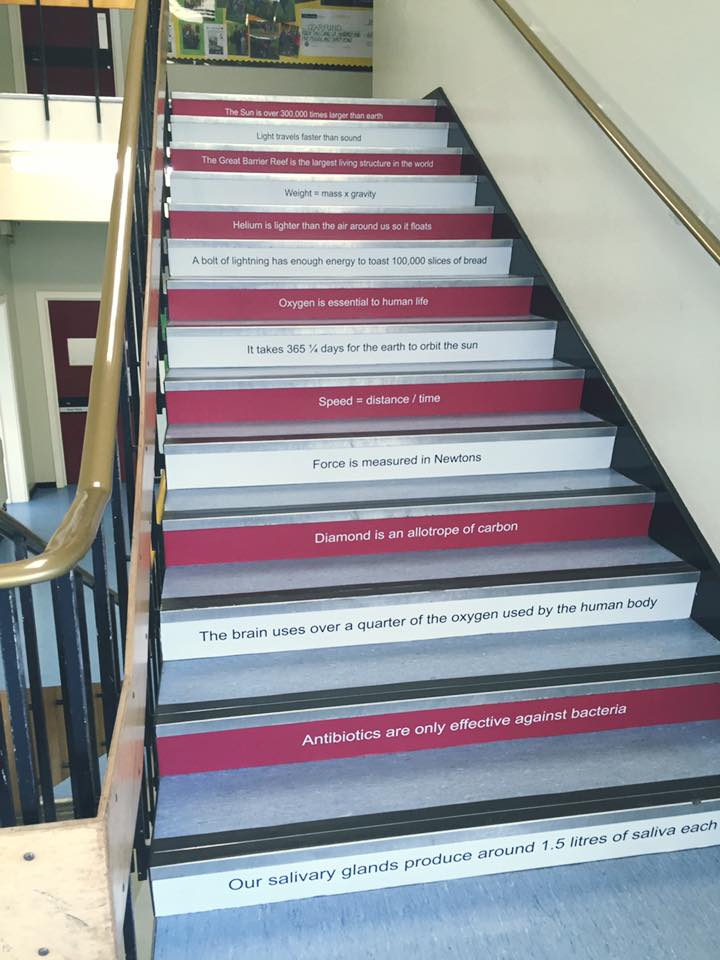 Ballyprint transform stairwells in Cullybackey College
Cullybackey College have transformed their stairwells by using each step as a teaching opportunity. Throughout the school pupils will see English, Maths and Science facts  such as "Force is measured in Newtons" and "Weight = mass x gravity". We love it!
We think that this is a brilliant idea. Ballyprint from Ballymena printed the stairwell decoration. The signs are clear and were a perfect fit. Ballyprint also came along to fit the pieces on site. Ballyprint offer professional, dynamic and cost-effective marketing and promotion solutions. They can design, print and fit everything from business signage, to promotional material, to tickets and business cards. And they are based in Pennybridge Industrial estate.
To find out more about the services offered by Ballyprint please click here to visit their website.
Cullybackey College are another example of another brilliant secondary school. Based in the village of Cullybackey which is close to Ballymena the school was established in 1968. It has about 500 pupils and about 70 members of teaching staff. Lots of first years have just made the transition there from Primary School and Cullybackey College. We love this video which the school made to help pupils who are new to the school.

If you have a child in p7 who might go to Cullybackey College in the future than share this with them to make sure they find out all they can about Cullybackey College. Click here to visit the Cullybackey College website.