Braid River Violins is where skill and craftsmanship work together to create beautifully handcrafted musical instruments, made in Ballymena. We had to find out more, so we visited the owner, Johnny Murphy, at his Princes St workshop.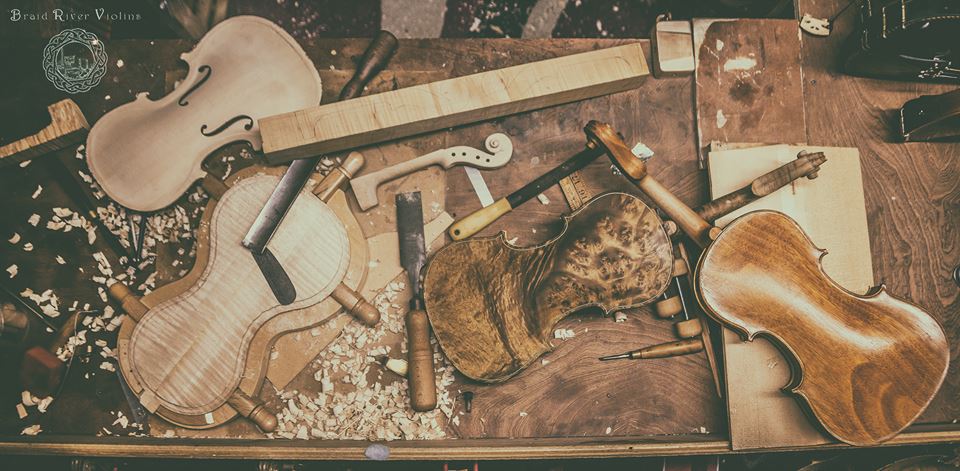 As you can see from the photos there are lots of violins on display in the shop. Every violin which Johnny makes is hand carved and assembled in his workshop. He uses lots of different wood, most of it sourced locally, to create customised handmade violins for each customer.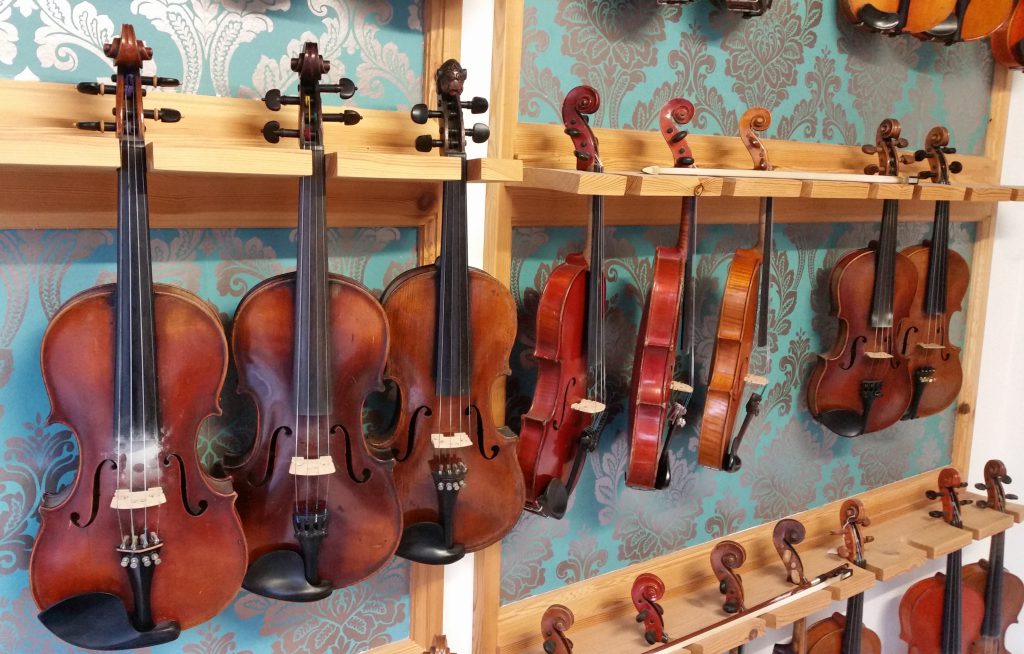 Who buys your violins? "The Mid Antrim area has a huge number of violin or fiddle players. Some start playing at school and want their own violin to practice on at home. In Ballymena and the surrounding area we also have lots of Scottish or Irish traditional musicians who will buy from me. I also have customers who play violin in orchestras. So a wide range of customers but all of them wanting good quality musical instruments. I also refurbish violins and carry out repairs on damaged ones."
Where did you learn your trade? "I am the fourth generation in my family to make violins! So from I was 12 years old I have been learning how to make them. Initially it takes time and patience and learning how to use all the hand tools.  You can see one of the first violins I ever made in the photo below. Even after all the years I've been making them there's always something to learn or develop. Like every craftsperson we're always striving for perfection every time."
As well as making & refurbishing violins, Johnny also offers private music tuition.
Braid River Violins, owned by Johnny Murphy, is based at Princes Street, Ballymena. Handmade, customised violins, refurbishments and repairs. Private violin music tuition also available.
Here at Ballymena Today we love to see hard working Ballymena businesses being successful. Johnny is obviously working hard to produce these beautifully hand made musical instruments in Ballymena. Braid River Violins are on Facebook here. If you play violin in a group, an orchestra, learning at school, maybe you fancy taking up a new interest give Johnny a call. You can contact him on 07583 722332.