Ballymena Today visit the Seamus Heaney Homeplace
This weekend I took a trip to the Seamus Heaney Homeplace which is in Bellaghy. Bellaghy is about 25 minutes from Ballymena. Seamus Heaney was an award winning poet, playwright, lecturer and translator from Northern Ireland who sadly passed away in 2013. He received the 1995 Nobel Prize in Literature. The Seamus Heaney Homeplace is a centre dedicated to his life and his work.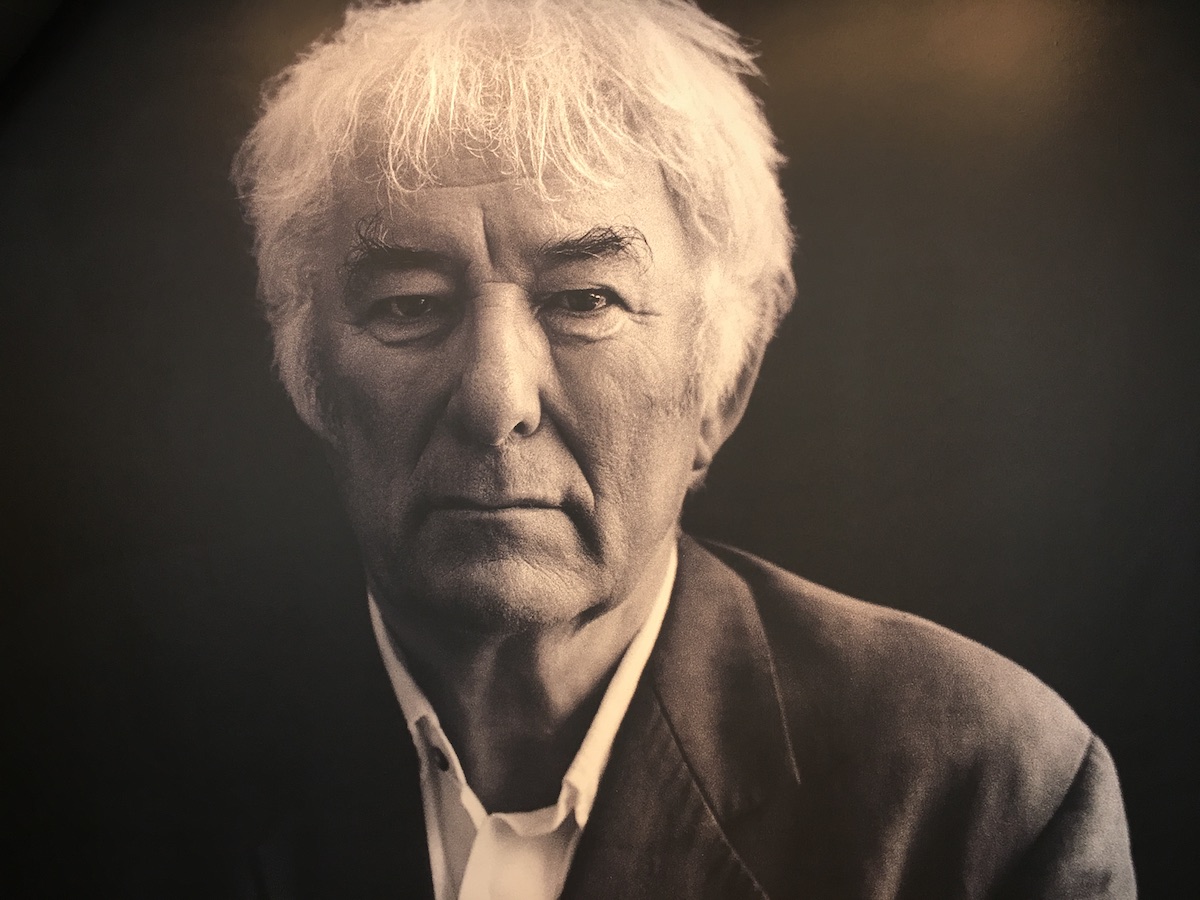 Seamus Heaney Homeplace
The centre has a great array of items, poems and exhibitions which are brilliant for any poetry fan. However if, like me, you know very little about Seamus Heaney's work the centre is definitely still worth a visit. I was struck by how much of our own history, growing up in Northern Ireland, is on display through Heaney's work. It is enjoyable just to see his family photographs and the exhibitions.
One of my favourite parts of the tour was seeing a recreation of Heaney's attic room where he liked to work. Also on display are a selection of books from his own personal library. What a treat to see so many Irish authors there!
The Homeplace has a wonderful area for children where they can enjoy crafts, write their own poems and they have a Summer arts programme too. Click here to view their current schedule – a great idea to keep in mind for a family day out!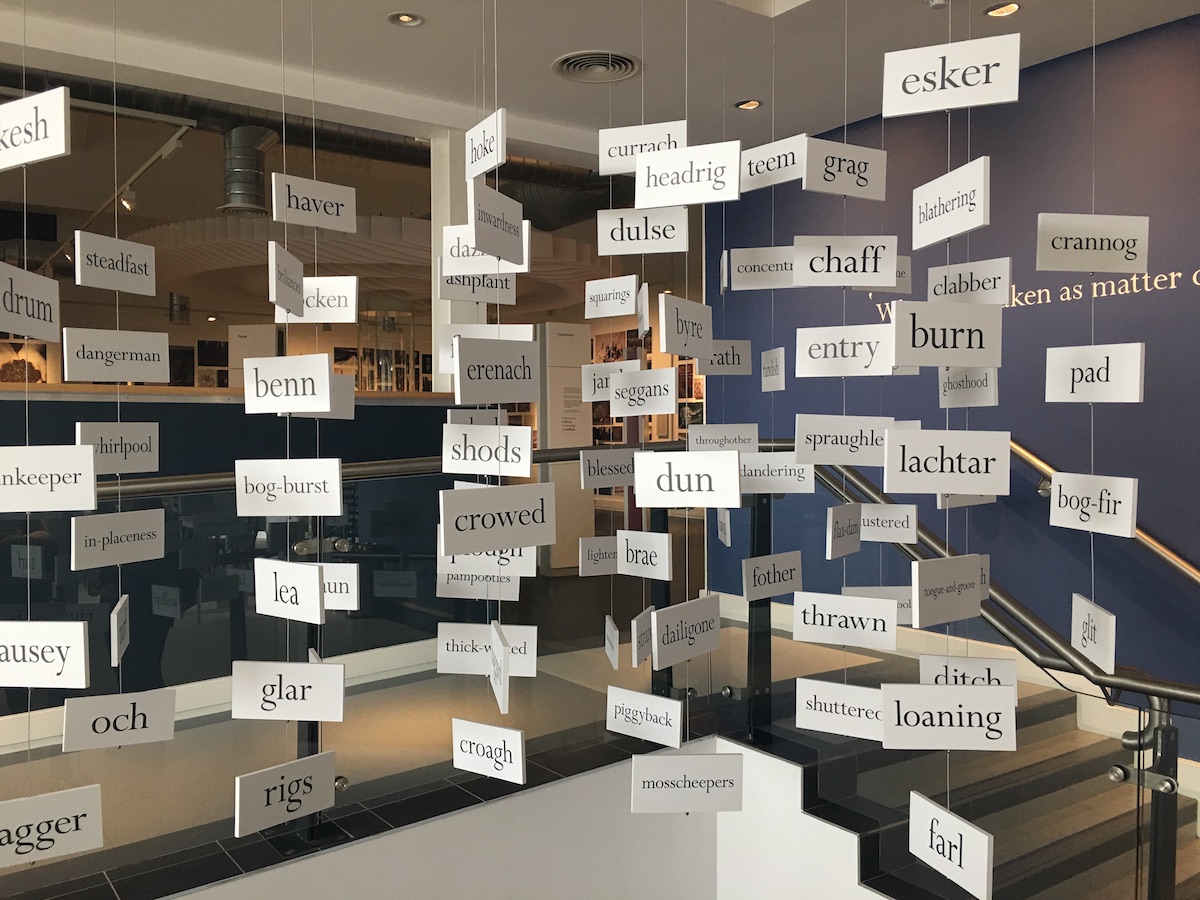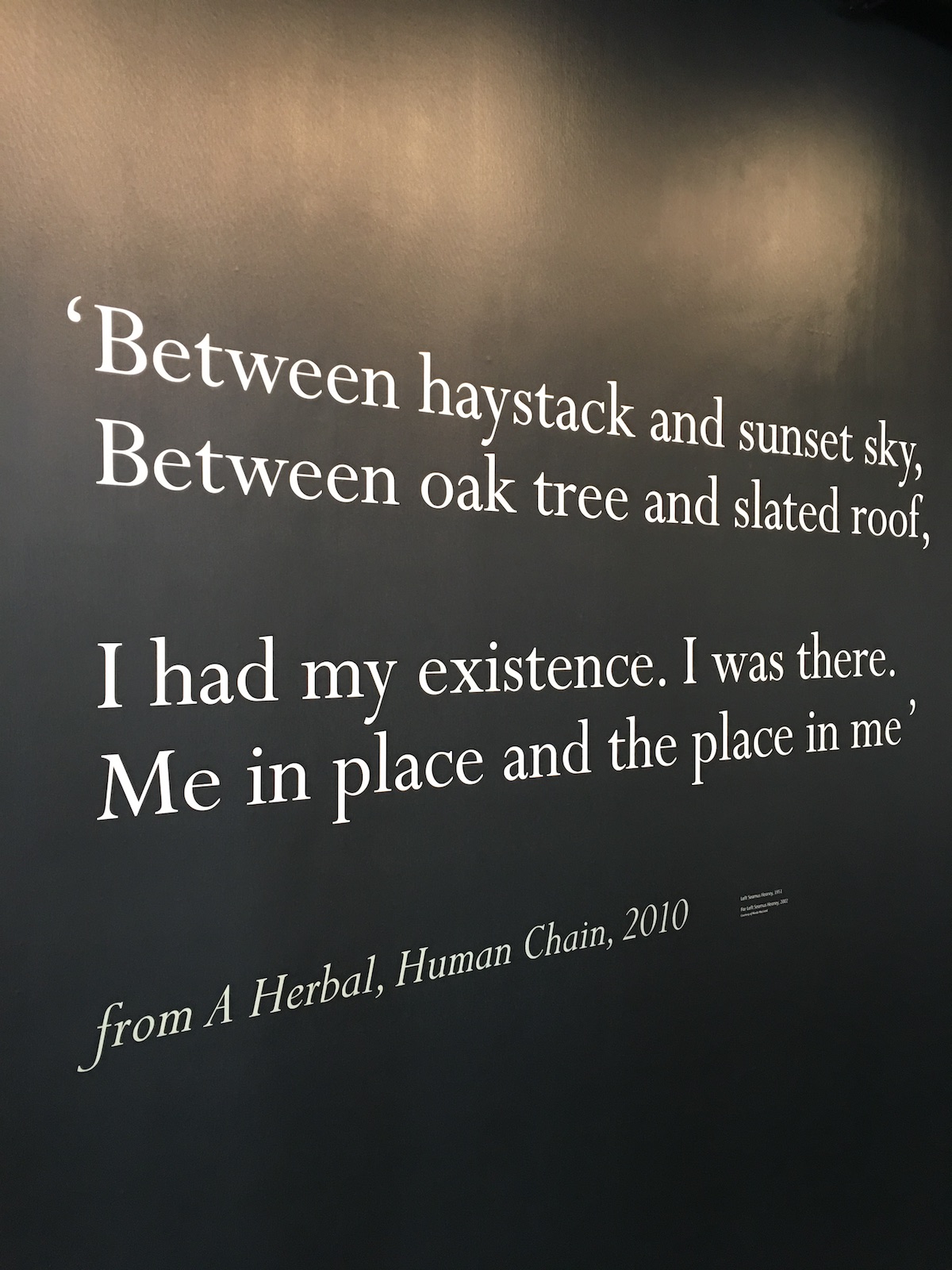 You also get the opportunity to see the story behind Heaney's most popular poems. You can listen to him reading them and talk to the guides. The guides are very friendly, knowledgable and chatting with them was a joy. All that is topped off with the HomePlace café which offers great food.
New July – September programme
The Seamus Heaney Homeplace also has a full schedule of events planned. Just take a look below:
Details of the new July – September programme, which have just been released, include a weekend of events curated by Pulitzer Prize-winning poet Paul Muldoon, and unique, one-off performances from Line of Duty star Adrian Dunbar, choreographer and dancer Jean Butler (Riverdance), and award-winning singer-songwriter Lisa Hannigan.
 
In addition to the Heaney exhibition, HomePlace in Bellaghy also features a 190 capacity in-the-round performance space called The Helicon, with events being themed around a different Heaney collection each month. The July – September programme will be themed around Heaney's collections Electric Line, District & Circle and Human Chain respectively.
 
Perhaps most widely known as the man behind the much-loved music television series Other Voices, Philip King is also an accomplished musician himself and along with bandmates Sonny Condell and Robbie Overson, will be bringing Scullionto HomePlace on Saturday 29 July.
 
The Belfast-born author Bernard MacLaverty makes his debut appearance at HomePlace on Saturday 5 August with his new novel Midwinter Break, a profound examination of human love which has been hailed as his masterpiece.
 
Adrian Dunbar takes to the stage on Saturday 19 August in "Performance Reflections on District & Circle", the latest in a series of events which invites leading artists to respond – in whatever way they choose – to one of Seamus Heaney's celebrated poetry collections. (Source)
For more information on these and other events please click here.
So we would highly recommend a visit to the Seamus Heaney Homeplace. You don't have to be a student of literature to enjoy a visit. We think children would love the activities and crafts that they can enjoy there too. For prices and to visit the Seamus Heaney Homeplace please click here. At just 25 minutes for Ballymena it is worth a visit.