In Ballymena the Farm Watch Scheme has organised a free security marking event. Farm Watch is a scheme developed and delivered by Mid and East Antrim Borough Council's Policing and Community Safety Partnership (PCSP) in conjunction with the PSNI.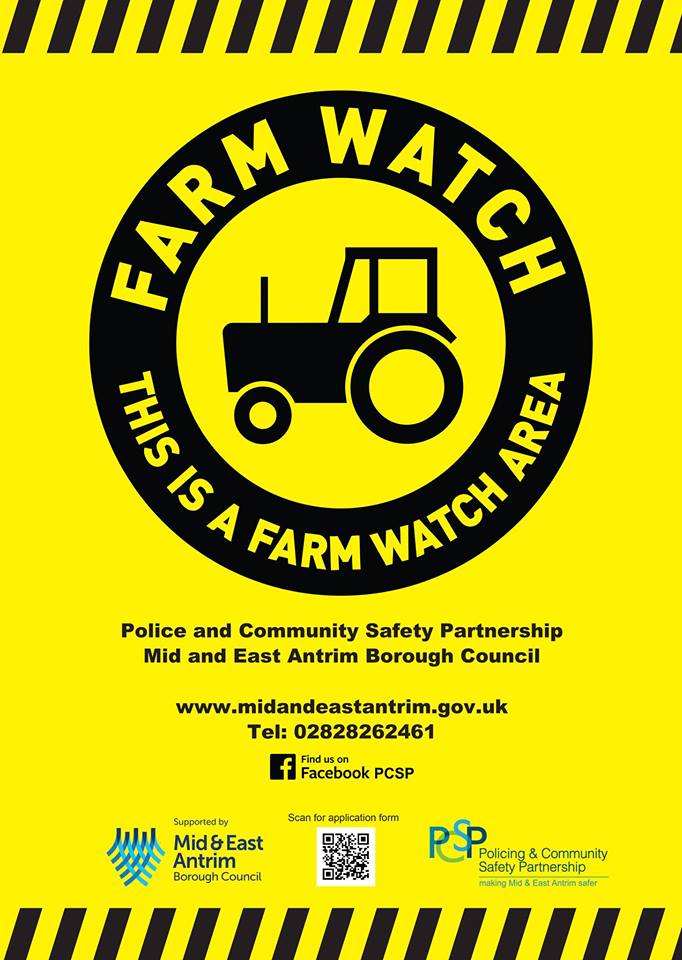 Free Security Marking – Ballymena
Farm Watch aims to address concerns raised by the rural communities across the Borough providing them with an opportunity and support to help reduce the risk of the most vulnerable becoming a victim of Rural Crime.
Farm Watch has been developed to support those living or working across all of the Borough's rural communities. As a member you will receive up to the minute text alerts from the PCSP and PSNI on issues which may affect your community.
The aims of Farm Watch are:
To reduce crime and the fear of crime in farming and rural communities
To build upon and strengthen community spirit in the rural community, so that everyone works together to protect their property
To improve communication between the farming community and the police service
To encourage people to report suspicious incidents as they occur (SOURCE)
The Crime prevention Event including free security Marking for your equipment will be held on Friday 22nd September at 10:00–13:00. It will be held at Ballymena Livestock Market, Woodside Rd Unit 1, in Ballymena. Spread the word and help to prevent rural crime in Ballymena.