Dogs Trust Ballymena Annual Christmas Fair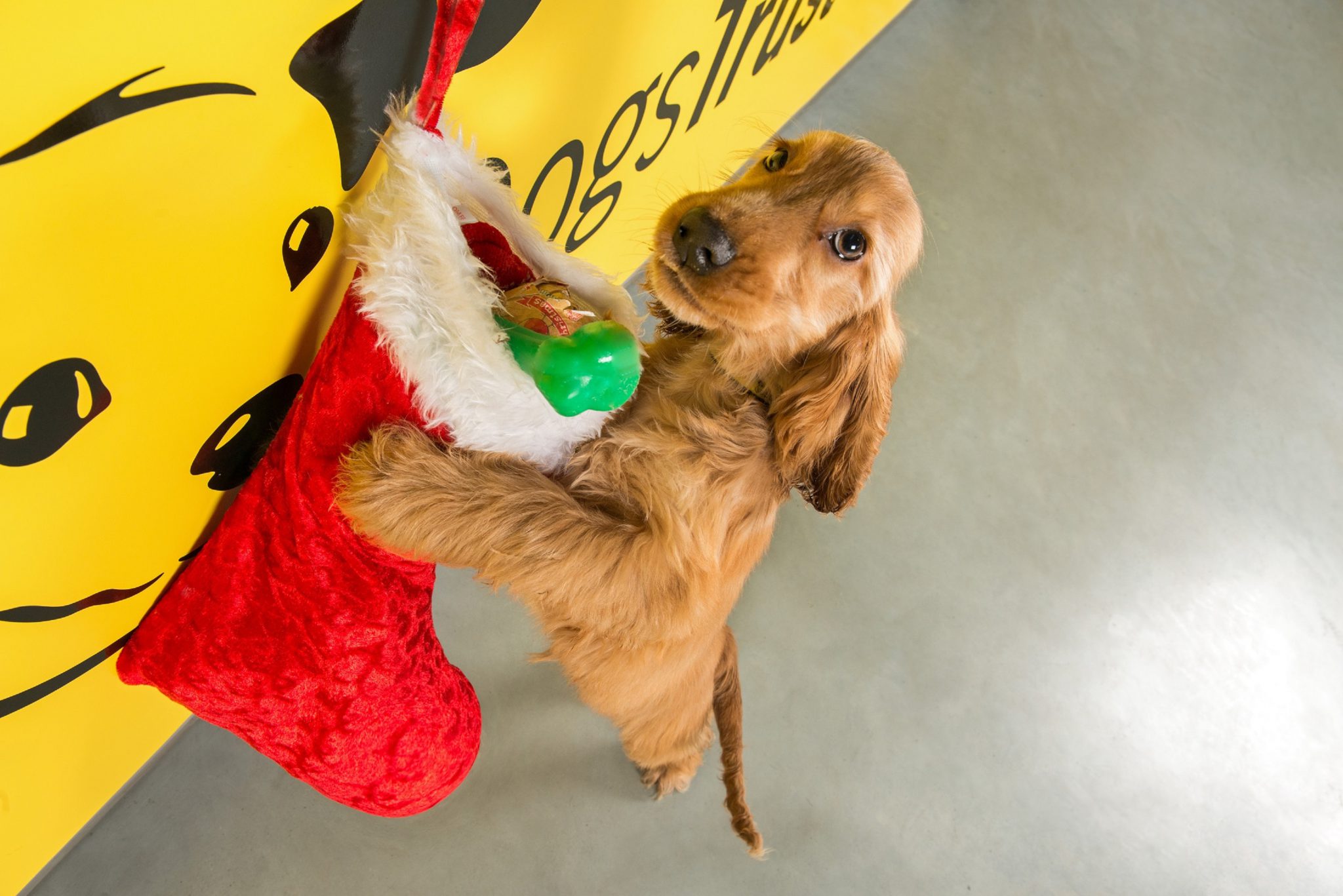 It's almost time for Dogs Trust Ballymena Annual Christmas Fair. 
Festive frolics are afoot at Dogs Trust Ballymena as the team decks the halls in preparation for its annual Christmas Fair. It's on 6th December 2017 from 6:00pm to 9:00pm and takes place at the Rehoming Centre on Teeshan Road, Ballymena.
This annual event promises to be a great evening out for all the family. Four-legged friends are invited to join in the fun too!!
The Rehoming Centre is also appealing for you to please bring toys, blankets and tinned food along on the evening. This will mean the dogs spending Christmas at the Rehoming Centre can enjoy a tasty treat for their Christmas dinner. They can also have a new toy to play with come Christmas morning.
Samuel Reid, Supporter Relations Officer at Dogs Trust Ballymena, says:
"Our slogan is 'A dog is for life not just for Christmas' but unfortunately many dogs find themselves without a home and will be with us on Christmas Day this year."
"Our Christmas Fair is a key event for us as it raises much needed funds so we can give the dogs everything they need at Christmas and beyond. With the event fast approaching, we are hoping that once again lots of dog lovers from the county will come and join us for the festivities to help make the evening a great success."
"We'd be extremely grateful if any kind-hearted local businesses and members of the public would like to donate any items for the raffle. This includes items such as toiletries, gift sets, bottles of wine and chocolates. If people could please drop off all donations to our Rehoming Centre that would be great."
Dogs Trust Ballymena Annual Christmas Fair ~ Wednesday 6th December 2017 ~ 6:00pm – 9:00pm.
Visitors to the fair will have the opportunity to enjoy such highlights as the grand raffle, with 300 liters of home heating oil up for grabs, courtesy of Nicholl Fuels. You will be able to indulge in a mince pie or two. Also have an opportunity to pick up Christmas gifts, cards and stocking fillers from various stalls selling treats, gifts and crafts. Entry is £1.00 and children and dogs get in free!
If you would like to make a visit to the centre, pop into Dogs Trust Ballymena. 60 Teeshan Rd, Fairview, Ballymena BT43 5PN. Check their opening times etc on their website here.
Would you like more information about the Dogs Trust Ballymena Christmas Fair? Please contact Samuel Reid, Supporter Relations Officer at Dogs Trust Ballymena, on 02825661007 or email: Samuel.Reid@dogstrust.org.uk.