Blossom & Birch – The Flower Shack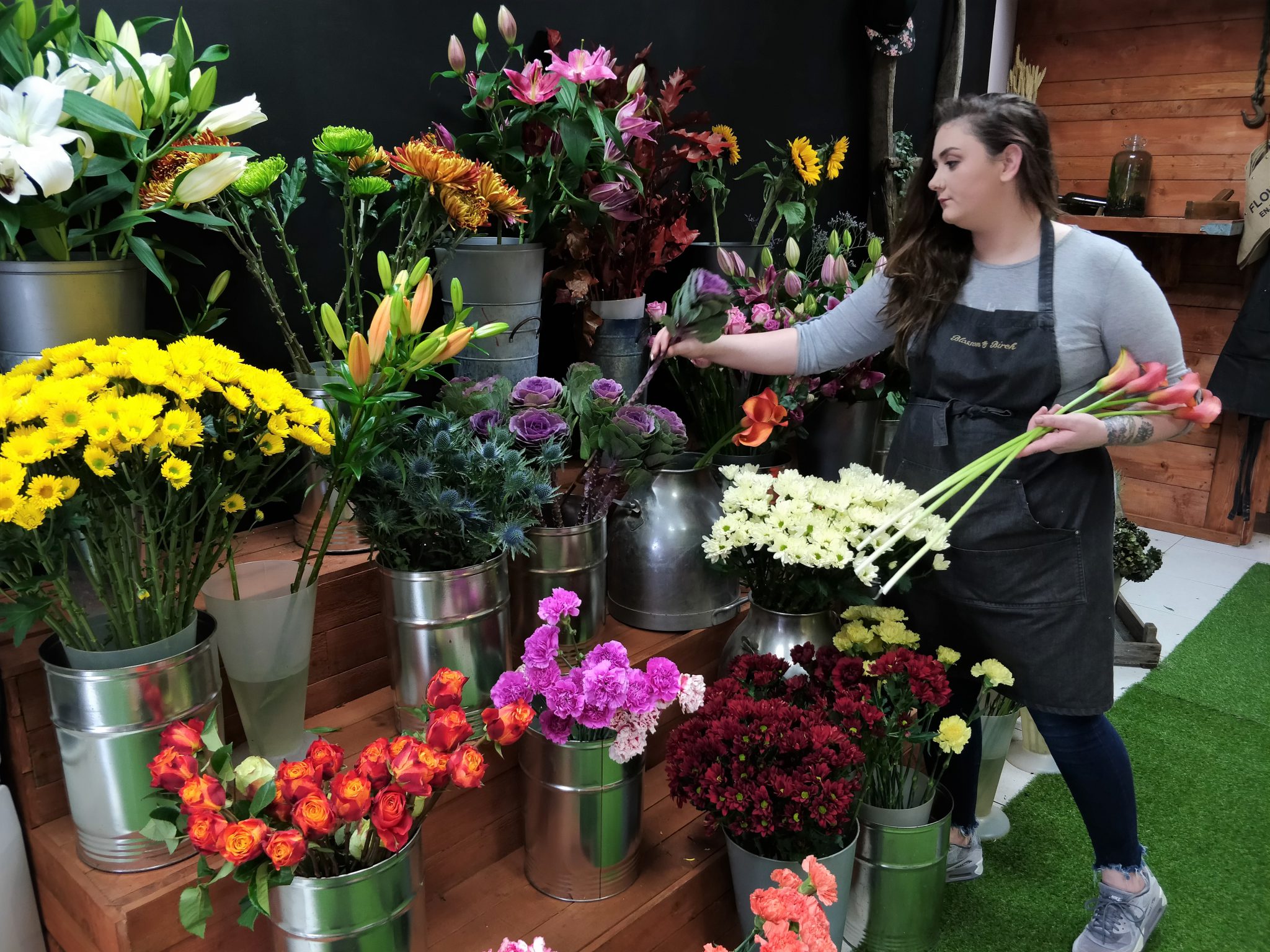 If you've been along Broughshane Street recently you will probably have noticed the new flower shop, Blossom & Birch – The Flower Shack. With its wood panelling it creates a unique and striking shop front.  This is the second shop the award-winning florists have opened, having already been established in Ballymoney.
We called with them to find out why they've opened in Ballymena. Joint owner Shannon told us,
"I was born and raised in Ballymena and saw this as an opportunity to open a shop in my home town. Many Ballymena shoppers will know this shop as Jim Bell's Florists. I loved his shop; I loved the space and knew I could do so much with it. It was the ideal place to open Blossom & Birch – The Flower Shack in Ballymena!"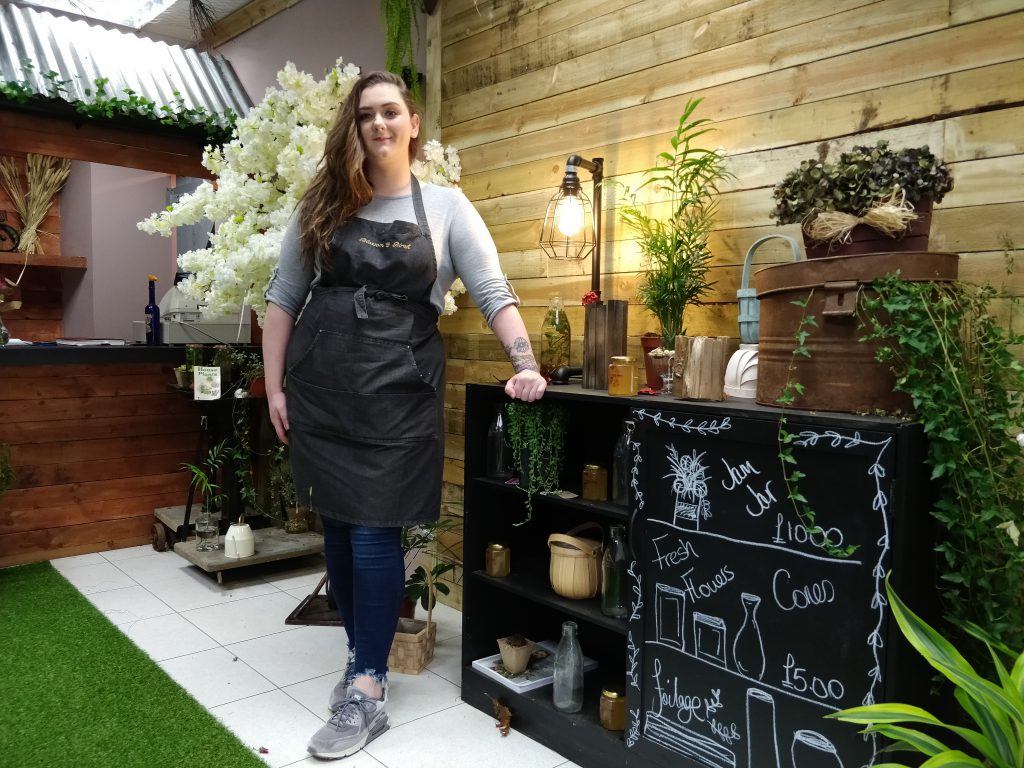 Tell us a bit about your life as a florist.
"My interest in flowers began with me working on a lorry, delivering flowers with my dad for pocket money every weekend. I fell in love with all the different types of flowers and different flower shops I got to see doing the deliveries. I knew then I would have my own flower shop someday! After leaving Slemish College I went on to Greenmount (CAFRE) to study floristry. This was a three year course, where I obtained my level two and three. I continued to work in the floristry industry until I opened my own shop on 1st July 2017 in Ballymoney and now in Ballymena too!"
Blossom & Birch – The Flower Shack offers Ballymena customers a large range of bespoke flowers as well as being a wedding and events florist.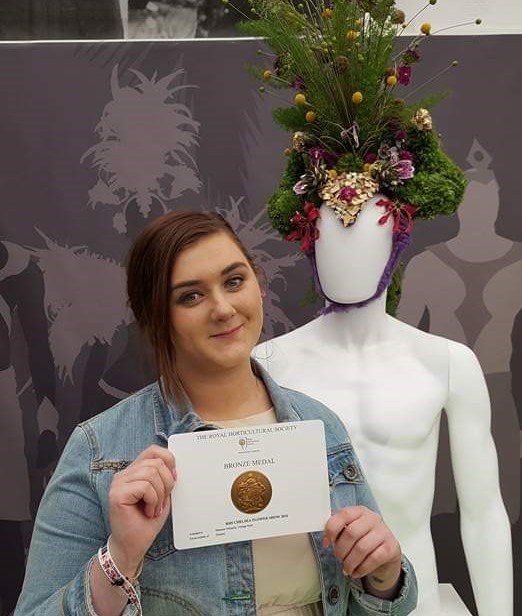 Shannon loves a challenge
"I love a challenge and I have competed in countless floristry competitions. I've failed at some of course, but also had successes. I have competed in the world famous Chelsea Flower Show three times and on the third attempt I proudly brought home a bronze medal. I was also part of a team of 30 who created a giant living painting in front of the National Gallery London which was made from 26,500 flowers. So as you have probably guessed I love my job and to me it doesn't feel like work."
Shannon went on to say that Blossom & Birch want to offer Ballymena shoppers a good selection of bespoke flowers. Also with her previous experience as a wedding florist they are keen to develop their wedding and event work in the area. Although its only been open for a year, the Ballymoney shop has already supplied the flowers for over 50 unique and stunning weddings.
Finally, and this is something we at Ballymena Today were delighted to hear, Blossom & Birch are on the journey of becoming an eco-friendly florist. This includes the floristry foam and wrap they now use are biodegradable. Also next year they will be creating their own pots and containers which will help cut down on their carbon footprint.
Blossom & Birch – The Flower Shack are at 36a Broughshane Street. You can contact them on 07548 429 274 or by email – blossomandbirchtfs@yahoo.com. Find them on Facebook here.