Cullybackey based bespoke interior designers McMillan Interiors have recently completed a beautiful project in the showhouse for the final lease of houses in Killane Manor, Ahoghill.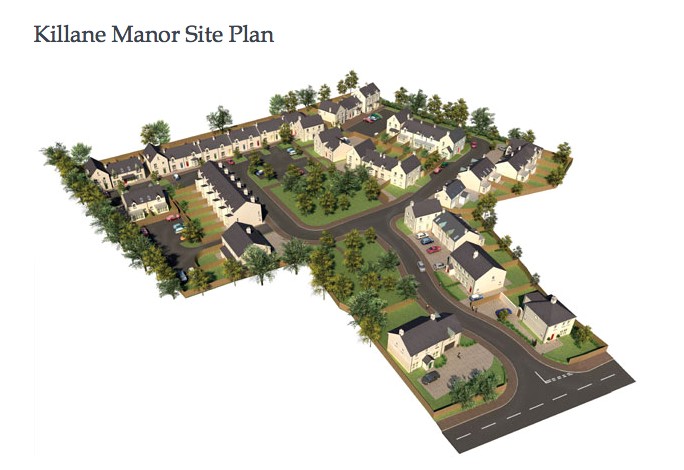 Killane Manor is a newly built, award-winning housing development nestled between the bustling villages of Galgorm and Ahoghill. Situated close to Primary and Secondary Schools, recreational parks, a gym, a golf course & spa, food establishments, and just a short ten minute drive into Ballymena Town Centre, it's proven popular and in-demand with young couples and families looking to put down their roots. It's the perfect mix of town and country life!
The quiet and picturesque cul-de-sac is made up of 55 houses in detached, semi-detached and townhouse designs. These homes are perfect for first time buyers looking to get on the property ladder.
Ruth-Anne from McMillan Interiors told us about their showhouse project.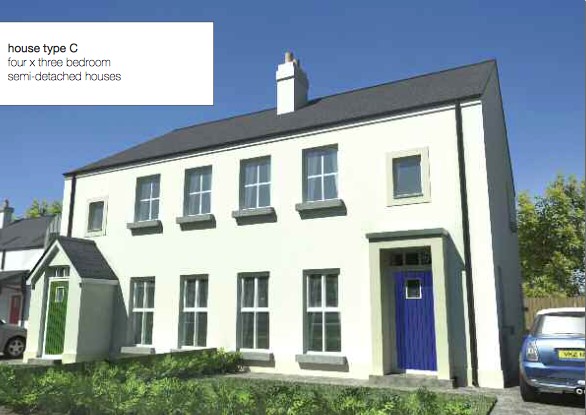 "We had the privilege of designing and styling the Showhouse for the final lease of houses on the site. We wanted to create a haven of comfort, style and personality for prospective homeowners; a place that was bright but also cocooning, a place to entertain friends but also somewhere to retreat to after a busy day, a place that was homely as well as luxurious. We chose furniture that was contemporary, practical and comfortable, specified wallpaper for certain areas for interest, and custom made curtains, blinds, cushions and headboards from our chosen luxury fabrics."
Below are a couple of photos of the showhouse mid-progress


"We kept it largely neutral to give prospective owners a canvas upon which they could inject their personalities using their own decorative pieces, artwork, photographs, and mementoes. We can never pass up the opportunity to add a dash of colour and pattern though! For us, adding elements of colour and pattern to a home adds interest, character, joy and fun!


Thoughtfully considered touches of blue, teal, soft pink, orange, and sunny yellow pop against the groundwork of cream, grey and taupe. An assortment of printed and patterned fabrics also appear throughout the house – fabrics from Interior Design houses we love and trust, and whose quality and durability will serve the homeowners for years to come. Here's a glimpse of the finished space!"




A couple of shots of the bedrooms above and some custom window treatments below –


"Investing in a house and decorating from scratch can be overwhelming, and at McMillan Interiors we completed this whole-house design on an affordable, first-time buyers budget; leaving space for the homeowners to evolve the space in the years ahead.
This Killane Manor Showhouse is open for viewing from 20th June
The good news is this fully furnished Showhouse will be open for viewing from Thursday 20th June. If you're house-shopping, and in particular if you're a first time buyer, the Killane Manor houses are an affordable option to view and consider. The site is located at:
Killane Manor
Galgorm Road
Ballymena
BT42 1QH
You can also find more information about the houses and Selling Agents here.
Finally, if you'd like help with redesigning and decorating your home – whether it's one or two rooms, or a whole house overhaul – don't hesitate to get in touch! We offer a service that includes design, supply and manufacture, and fit-out. We'd love to advise, listen to your ideas and make your home fit your needs and aesthetic. Visit our website here. Call us on 02825 880012 or email ruth-anne@mcmillaninteriors.co.uk. You can also find us on Houzz, Instagram and Facebook!"