Radio Cracker Ballymena are making final preparations to kick off their 2019 broadcast on Wednesday 27th November. They will then be on air every day for the 4 weeks up to Christmas Eve.
Tune your radios in the Ballymena area to 107.6FM to listen to Radio Cracker, or pick it up anywhere in the world during the 4 week period via their website here.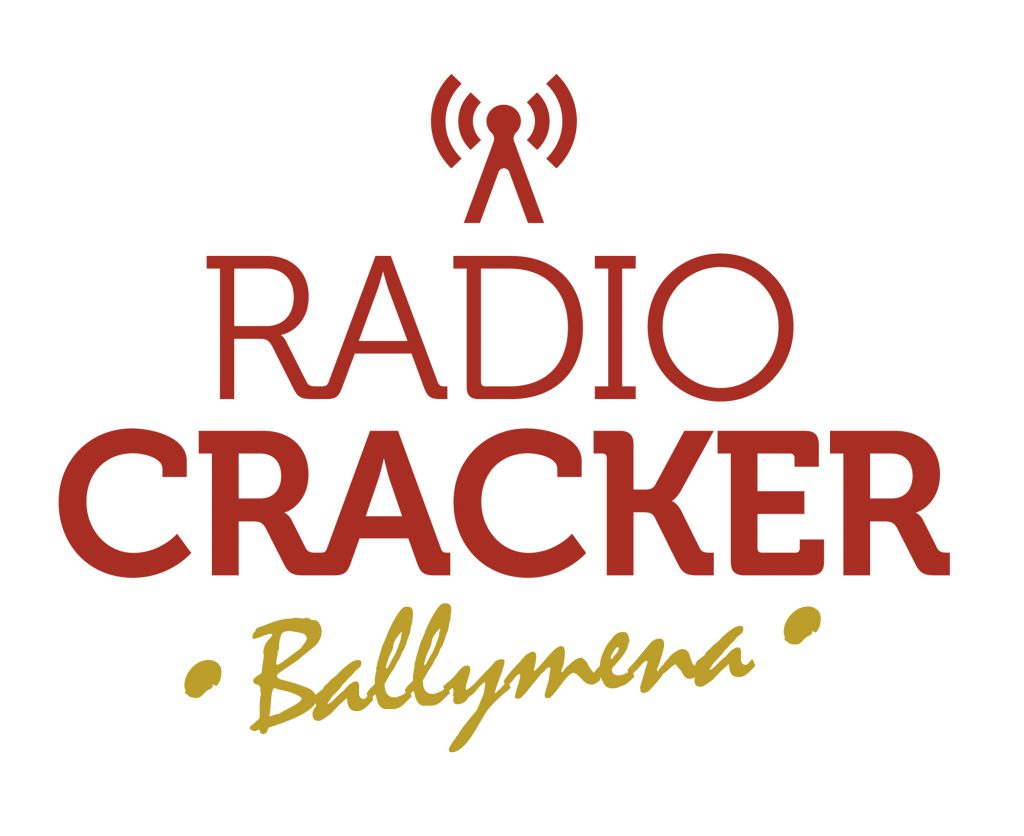 As always, the money raised during the broadcast, along with what has already been raised at several Radio Cracker events that have taken place this year, will be donated to this year's selected charities.
Radio Cracker has been a feature of Christmas in Ballymena for many years but this year will see a few changes since they were last on air, most notably is a change of location for the studio. This year the studio will be in The Tower Centre (beside Dunnes Stores.) The shop has also moved a few doors down Greenvale Street from where it was last year. A few changes in presenters too, with some 'old hands' stepping down but you'll also hear several new voices this year presenting a mix of music, chat, quizzes and more. And one of the highlights in the mornings – the school choirs will be back this year too.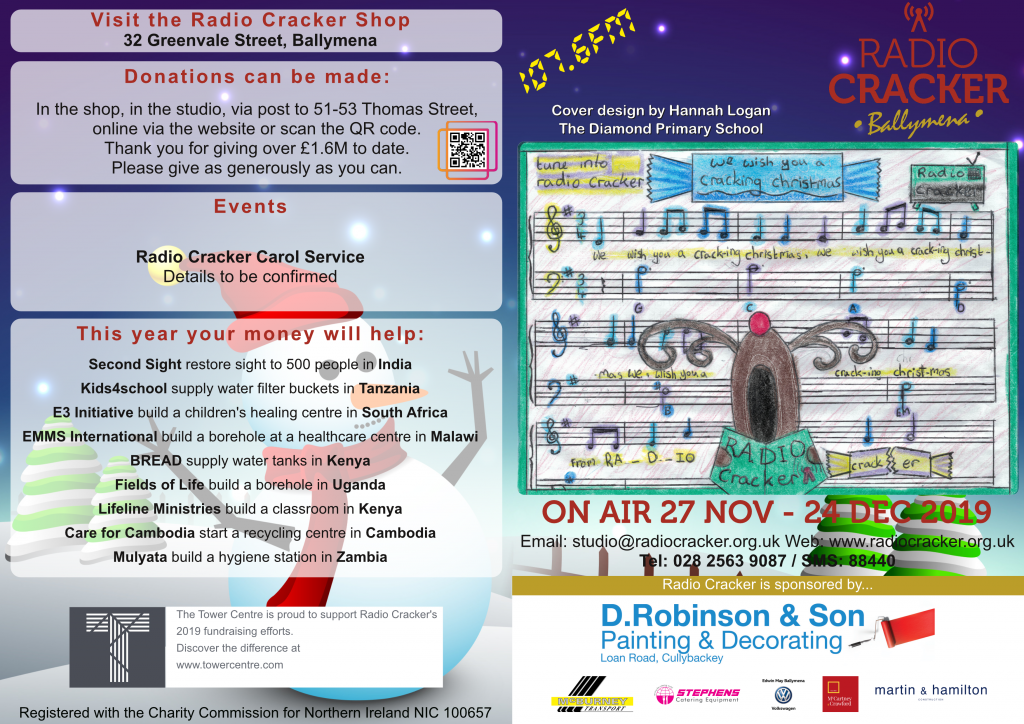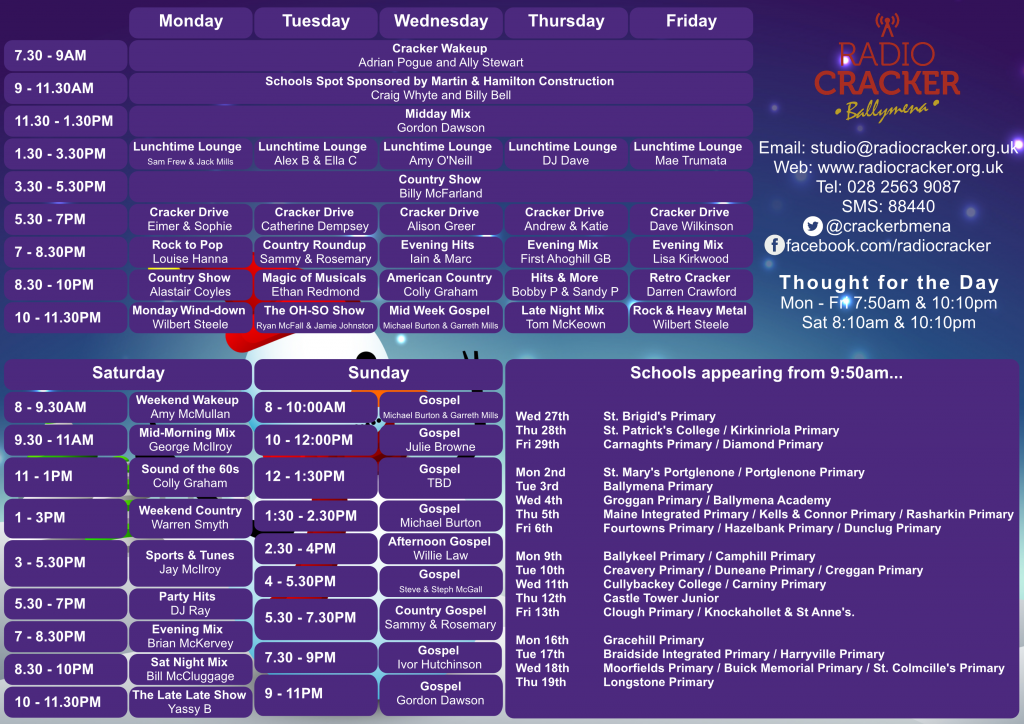 Radio Cracker – 107.6FM or online on their website here from 27th November.
Radio Cracker is Ballymena's only charity radio station, and once again are depending on the generosity of Ballymena businesses and the public, as they aim to raise the funds needed to support this year's projects. Despite the tough economic situation, last year the station raised a staggering £60,925.
So please tell your family, friends, workmates, classmates ….. that Radio Cracker will be on air again from 27th November. If you're in The Tower Centre getting some Christmas shopping done why not pop by the studio and give them a wave!