The Peoples Park in Ballymena is set to host an Easter Egg hunt in support of No More Traffik. The event will be held on Monday 6th April and will run from 12-3pm. Egg hunt, face painting and family games. Bring a picnic lunch! ALL welcome.
Easter Egg hunt – Peoples Park Ballymena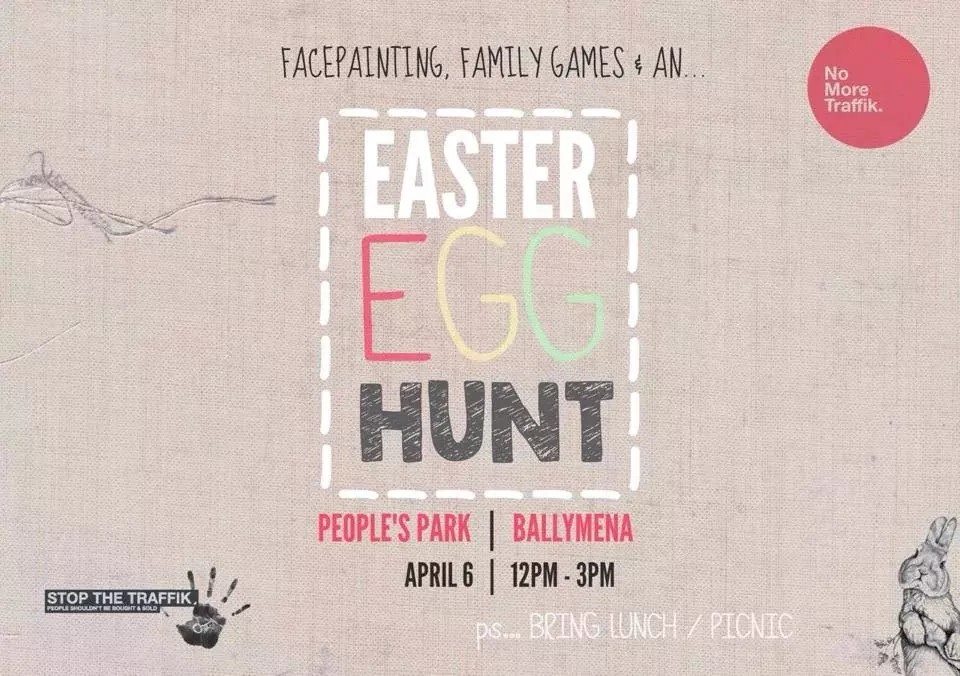 Hosted by Stop the Traffik – Ballymena & Stop The Traffik Antrim the Easter Egg hunt has enjoyed donation of traffik-free eggs from local businesses and we hear that there might be an appearance by the Easter Bunny!
If you would like to know more about No More Traffik and what they stand for then visit their Facebook page which says this:
NO MORE TRAFFIK (NMT) exists to educate, activate and connect people across Northern Ireland in their response to human trafficking. Through events and projects with our partner organisations, NMT aim to advocate for & support victims of human trafficking and help be part of the long-term solution in abolishing modern-day slavery.
Click here to find out more information about Easter Egg hunt which will be held in the Peoples Park in Ballymena.