In Ballymena, your wedding reception can be held in lots of different venues from the beautiful Galgorm Spa and Resort to a set of hired teepees in the countryside.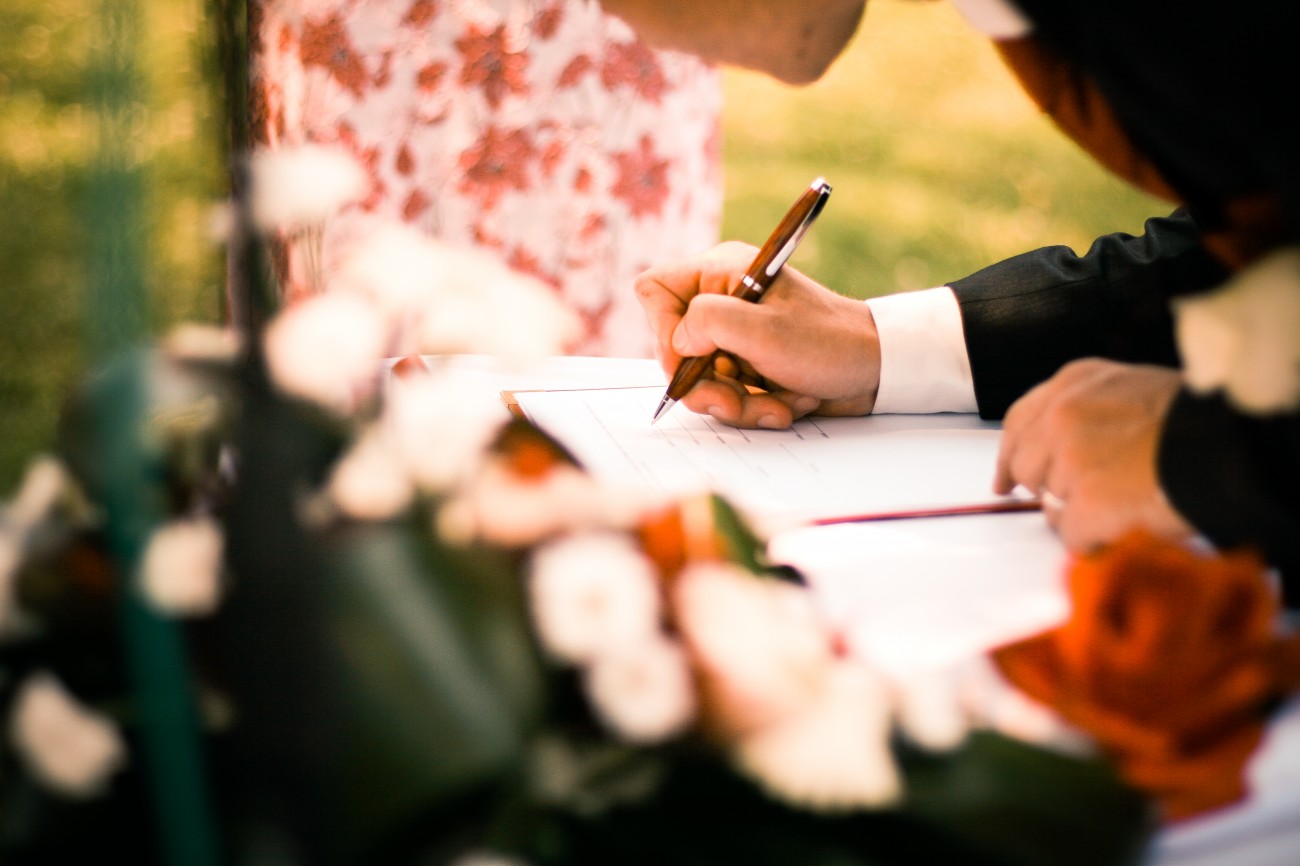 There are lots of local Ballymena businesses who can help you put together a wedding reception which will be the perfect centre piece to your big day. At Ballymena Today we have gathered together some of our favourite wedding inspiration from both Ballymena and further afield.
Decorate your venue and make is functional.
We have fallen in love with this vintage postbox which is not only in keeping with a traditional or vintage theme but is also very useful. The postbox is functional, meaning it can be used as a safe place for people to post gifts and cards from well wishers. We think that it is a lovely little treat to open the box a the end of your night to pack up your cards which you can look forward to reading and treasuring after your big day. Leaf Designs blogged about their Vintage Postbox here, and it is available to hire, as are all the pieces pictured here, for Weddings in Ballymena and throughout Northern Ireland.
Don't feel constrained by available venues. 
In Ballymena we have some wonderful venues which could be booked for your wedding reception. Locally there are soem beautiful hotels which offer wedding packages but don't feel like this is your only option.
Butlers Marquees hire marquees which offer the perfect alternative location for your big day. The company are based in Randalstown, near Ballymena and they have a website which you can visit here.
Seek alternative inspiration from Rock N Roll Bride.
Lots of couples browse through pile and piles of wedding magazines and journal but we at Ballymena Today found that copying from the usual magazines meant that you would always be slightly behind the latest trend. Get online and take a look at website Rock N Roll Bride. The website is run by Kat and features all kinds of weddings from traditional, to themed and the Rock N Roll Bride Magazine is sure to provide some wedding inspiration from beautifully unique couples. Click here to find out more.
Don't be frightened by the bright colours!Even if you are planning something simple, this is the place to gather up ideas for those little details which means your day will stand out among others. We were especially blown away by this laid back New Zealand Wedding which was featured recently on the blog. Click here to read the full feature – Photographs by SARAH MCEVOY PHOTOGRAPHY



Keep your Guests sweet
If we were planning a Ballymena Today wedding one of the most important things for us would be the sweet treats. Forget the cake, it is the sugary extras which are becoming the star of the show. Flossy Treats in Ballymena have a whole host of items which can be hired for your wedding reception or wedding party.
They can provide an extravagant chocolate fountain (opt for dark chocolate to keep it sophisticated), a cute candy floss machine and a Victorian style candy cart which beats the average sweet table hands down. Click here to read about their Wedding services.
For wedding inspiration in Ballymena look no further than Ballymena Today. Click here to read more of our Ballymena based wedding inspiration articles which includes hiring a helicopter, Instagram accounts to follow, and where to pick up the perfect wedding gift.