Last week we at Ballymena Today retweeted an advert asking Ballymena people to apply for popular television programme Come Dine with Me. So the combination of our favourite town and one of our favourite tv shows is very tempting, but our cooking skills might not be up to scratch – so instead of applying we have created our fantasy menu which we would make if we were on Come Dine with Me.
STARTER
Toasted Ballymena Bun with Goats Cheese and Kale Crisps.
The Ballymena Bun is a traditional round loaf which is delicious with some butter and jam. For our meal we would lightly toast it, add some goats cheese on top. Goats cheese is tasty and can be enjoyed by everyone as it is easy on the human digestive system and lower in calories, cholesterol and fat than cow's cheese. We would grab some local fresh Kale from Slemish Market Garden, lightly coat in oil, season and pop pop it in a hot oven for a few minute. Enjoy delicious bread, rich cheese and crunchy kale – a sure winner!
MAIN
Bangers and Mash
We would opt for something easy, tasty and effective – good old Bangers and Mash. Easy mash – potatoes, milk, salt, pepper with lots of butter and some local award winning sausages from Hillstown Farm Shop. They sell beautiful pork from Saddleback Pigs, which are a rare breed and a treat for any guests at your dinner table. Add a delicious home made chutney from Grannys Pantry and you are ready to go.
DESSERT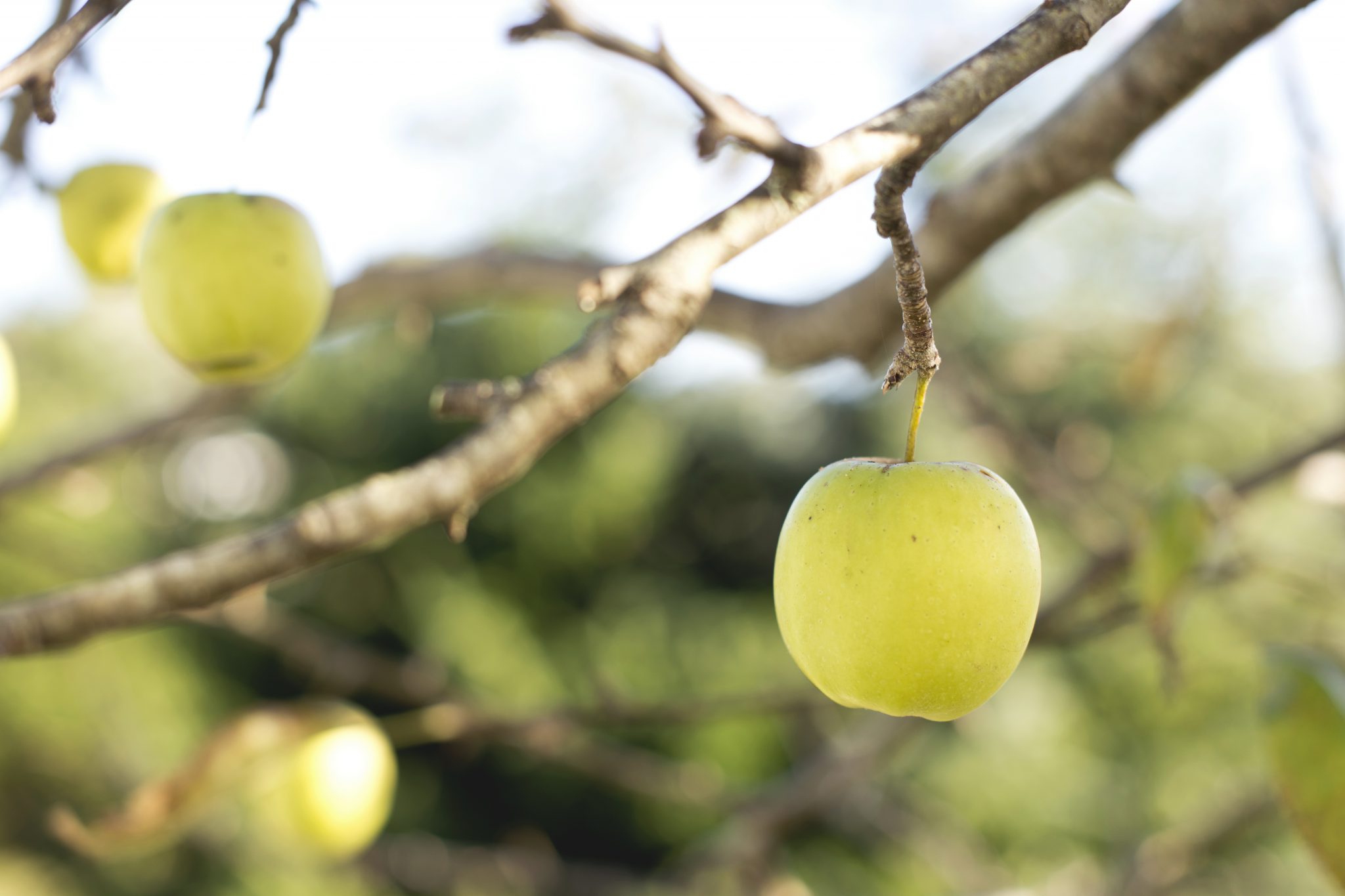 Arguably the most important part of the meal. We think that it is hard to beat a good apple crumble with custard. With apples currently in season we won't have any trouble picking up a few from Slemish Market Garden – stew them in sugar, add some cinnamon and pop some crumble on top – fire into the oven. Head out to the Creamery Can in Glarryford to pick up a pint of milk from the local cows to make the perfect custard.
Finish with a beautiful coffee or tea and top the evening off with some Abernethy Butter Fudge – the perfect gift to bribe your guests. We reckon we might be set for 10's all round (well maybe 7's)! Our meal might not be a show stopper but we are happy with the range of beautiful local produce from businesses in and around Ballymena!