Slemish College in Ballymena recently shared work from their Art & Design Exhibition. Their students have worked hard and here are some of their pieces which were prepared at school which were shared on Facebook.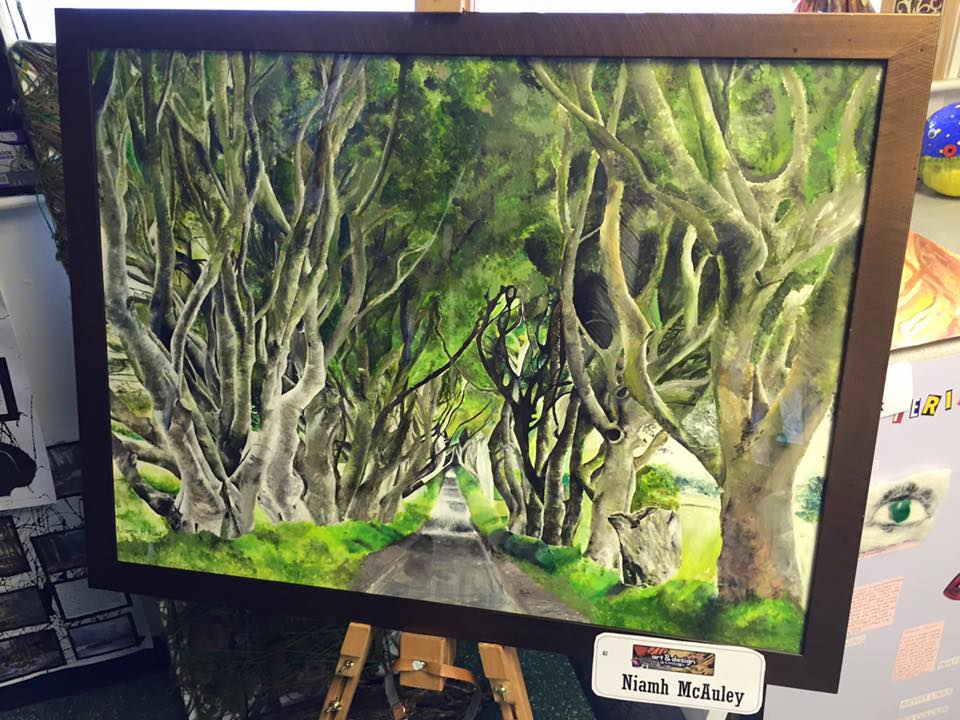 Slemish College Art & Design Exhibition
We especially love this picture of the Dark Hedges by the talented Niamh McAuley. Students are currently sitting exams and assessments and we hope that these students get high marks for their work.







It is clear the Slemish College art and design students are very talented and have worked extremely hard during the year. We also loved these incredible creations from Leah Donnelly and Lauren Backus. Well done to all the Slemish College students who produced these amazing artworks.


Slemish College is an 11-18 integrated school located in Ballymena, designated an "Outstanding school" by the Education and Training Inspectorate. The college principal is Dr McHugh. For more information about Slemish College please click here to visit their website.
If you are a parent of a child who goes to Slemish College then you should know about their school app. The Slemish College school app will keep you up to date with all the school news and what's happening in school. If you haven't got it yet then please click here to find out more about the Slemish College App.